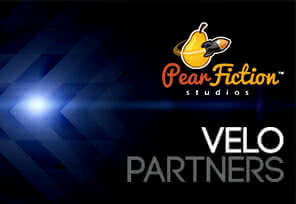 Velo Partners and PearFiction Studios agree to work together

Jonas Riis Vestergaard

Published 12/02-2020
Velo Partners has come together with PearFiction Studios and agreed a deal that will see PearFiction creating new titles through the Microgaming aggregation software. This deal comes because of the partnership that Velo has with the iGaming giant.
Trying to grow at a fast pace
PearFiction is coming into its sixth year as a developer and in that time has managed to create one of the most diverse and innovative rosters of titles on the market. It has put out some of the most popular titles around recently and created a Microgaming exclusive title during 2019.
The developer is different to a lot of others on the market because it uses games that it sees from brick and mortar games as a starting point for its titles. It also creates games thinking about portrait view, in order to better create the brick and mortar casino game experience.
The CEO for PearFiction said that he was very happy to have signed a new deal with Velo Partners. This new deal would allow the innovative roster of titles that PearFiction already have, as well as future releases, to be seen by a much wider audience. He said that they hope to be able to keep growing over the course of 2020 and believe that this deal will be a good step towards that goal.
Increasing the Microgaming roster of titles
Microgaming has taken steps to keep 2020 rolling just like 2019 did. This latest addition to the overall roster that Microgaming offers shows that even though the year is just two months old, Microgaming has no intention of standing still this year.
It was also announced this week that Microgaming will be bringing a new game to the progressive network that it operates. This game is Wheel of Wishes from Alchemy Gaming and will be released in the middle of February. It will offer some fantastic features as well as giving players the chance to win a large jackpot.
Microgaming has also started releasing new titles through its subsidiary studios already. With a lot of the small studios that work under the Microgaming umbrella releasing games early in the year it is expected that there will be even more growth coming for Microgaming in 2020.