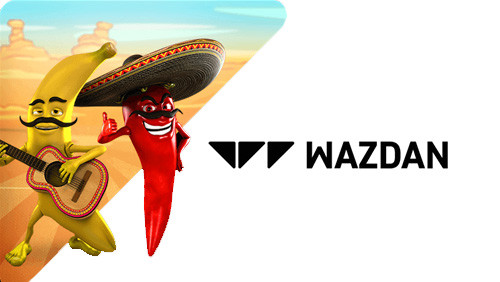 Wazdan in Big 2019 Showcase

Mathias Jensen

Published 07/10-2019
Wazdan have had a fantastic 2019 and a lot of that success was the result of a few events that took place early in the year and gave them a chance to show their wares to the world. ICE was a great example of this and one in which Wazdan impressed countless players and casinos.
Towards the end of September, they had another showing, this time at the CasinoBeats Summit 2019. And while it's still early days, this could be another event that helps Wazdan forward. It was an event that they announced they would attend several weeks before it took place and in this piece we'll look at some of the things they said, the reasons they gave, and the products they planned to show off.
Preparing for CasinoBeats
The 2019 edition of CasinoBeats was the second that Wazdan had attended and they prepared many slots for it, ensuring they were ready to showcase some new titles and guarantee a large following before they were launched.
These slots included Magic Stars 9, Neon City, The Pantheon, Butterfly Lovers, and Power of the Gods, all of which they eventually showcased at Stand D3 during the event.
Prior to the event, the Head of Sales commented to say that there were "extremely excited" to be a part of it and were looking forward to seeing how the event progressed and to understand what they could gain from it.
They called it a "great opportunity" for them to mingle with their peers and to see what was happening within the iGaming industry as it moves towards the climax of the year. They also invited many iGaming fans to join them, to have a cup of coffee and to sample their casino games. In fact, they actually sponsored a coffee bar at the event, ensuring their fans were well-stocked with caffeine.
Dragons Lucky 8
One of the top slots that Wazdan planned to highlight at the event was Dragons Lucky 8. The game was launched towards the end of August and featured an oriental theme, with the number being used because it's thought to bring good fortune, and not because this is the 8th version of the slot.