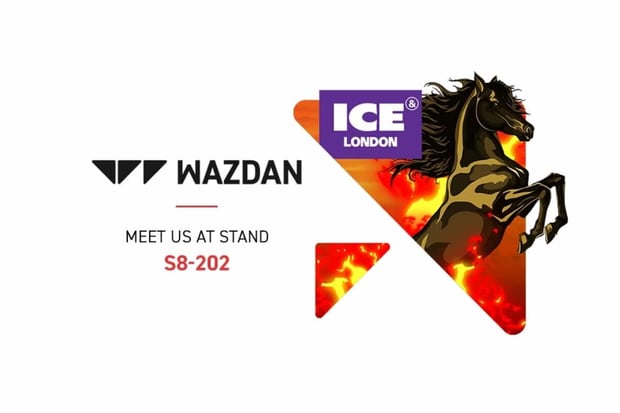 Wazdan shows off nine new titles at ICE in February

Jonas Riis Vestergaard

Published 12/02-2020
Wazdan has started 2020 with a bang. It revealed that it has signed a deal with Grand Casino Hungary early in the year and has followed this up with the announcement that ICE will be host to nine brand new titles from the company.
The show that is based around the iGaming and sports betting world is scheduled to be held in London during the early part of February this year.
The event is spread out across three days and will include a huge number of companies and workers from within the iGaming industry. It's where a lot of companies decide to show off their new products for the first time.
Three of the games that are set to be shown off by Wazdan have already had some details revealed. Wild West, Black Horse Deluxe has a wild west theme and features six reels. Sonic Reels is a title that offers top of the line graphics and some very exciting bonus rounds. Finally, Sic Bo Dragons is an Asian themed title that is expected to take players on a journey to a completely new world.
Lots of features on show
Wazdan has also revealed that all of the new games will include some of the most innovative and enjoyable bonus features in the industry. It's expected that there will also be the addition of the usual Wazdan features that help them to stand out from the rest. There is also a zoom mode which makes it easier to get the reels just the right size for you to play.
Wazdan will be showing off more than just the nine brand new titles it has developed at ICE. It will also have some of the most successful games that it released over the course of 2019 on show to attendees. This will include the wildly popular Larry the Leprechaun and the final releases of the year.
Not slowing down for 2020
A department head for Wazdan commented in the press release that he was extremely excited to be able to announce these new titles. Because ICE has always traditionally been where new games were announced, they felt it best to go all out and make the 2020 ICE event the best one ever for Wazdan. They are hoping this will create a lot of buzz and encourage people to check out what Wazdan have coming during the first part of 2020.
Where everyone will be
The ability to try out the new Wazdan games before anyone else will only be available at the ICE event this year, so if you want to be one of the first to try them, it's the place to be.