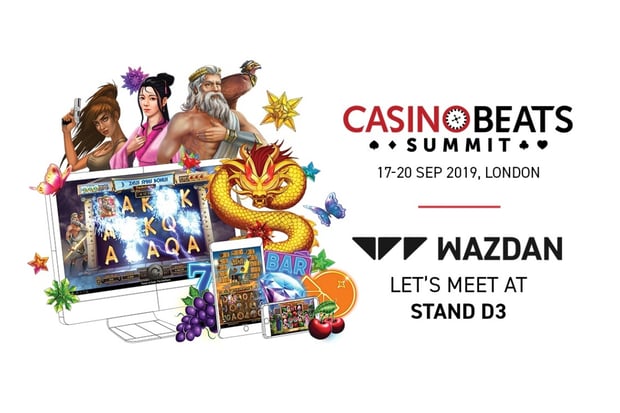 Wazdan to showcase their new titles at iGaming show

Mathias Jensen

Published 27/09-2019
During late September Wazdan will be at CasinoBeat Summit 2019. This will bring together a number of different companies who are all involved in the online gambling and iGaming industry. Everyone from casino operators to regulators will be at the show and it's expected to be one of the biggest events of the year. Wazdan is no exception and they will be showcasing their newest releases to the attendees. The hope is that the seeds of new partnerships can be sown at this event.
Second-year of the show
CasinoBeats is currently into its second year and is expected to be much bigger than last year. Wazdan intends to take advantage of the increased patronage and will be showing off all of their latest releases, including Relic Hunters and the Book of Faith and The Pantheon.
Wazdan has released a statement saying that they are very happy to be at CasinoBeats this year and are looking forward to showing off their new creations with other participants. They feel that it is a vital networking opportunity and will allow them to not just make new connections, but to also learn from their contemporaries and see how they can continue to innovate within the field. They hope to see many people joining them at their stand and hope the range of titles they have on show will impress the audience.
On top of their more established titles, they will also be showing off some of their newer releases, which they say are aimed at being innovative and giving players something new. One of their latest online slot releases, Larry the Leprechaun is one of the titles they will be showing to attendees.
Wazdan will also be sponsoring a coffee outlet at the show, hoping that this will increase awareness of them at the summit.
Newest and most exciting title
A game that Wazdan is highly excited about showing off is Dragons Lucky 8. This is a game that they released just before September and features two important aspects of Chinese folklore. The dragon is a legendary creature to the Chinese and 8 is seen as the luckiest number.
It will include a range of traditional features like wild symbols, but it will also offer a multiplier that is centred around the number 8. This is expected to play well in its target markets as the Asian theme is very popular.