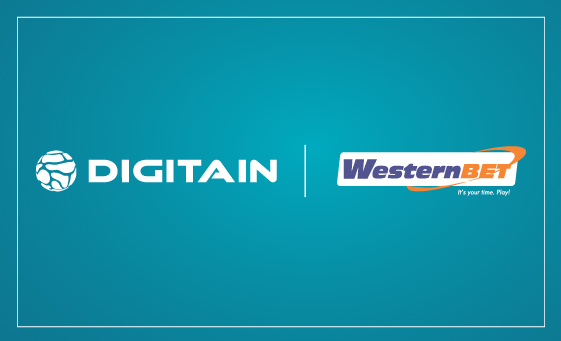 Westernbet and Digitain agree on deal

Mathias Jensen

Published 11/08-2019
Digitain has taken steps to continue their growth into fast-growing markets. They have signed a new deal with Westernbet, who is a Nigerian-based company. This will see Digitain take better steps to increase their current African presence.
This is a win-win deal that should benefit both sides. It will allow Digitain to keep growing in Africa, while also giving Westernbet access to a wide range of technology that was previously unavailable to them. It will allow both companies to use each other's assets to improve organic growth.
Westernbet is particularly happy about this arrangement. They have released a statement where they made it clear that the solutions that Digitain will be offering to them will help to improve player experiences on their website. This is something that they feel is of great importance as offering the highest quality services to their customers is high up on their list of priorities.
Expanding in Africa
Digitain offered a similar sentiment when they released their press statement. They made it clear that Africa is an important area for them and as such the power to offer their high-quality technological solutions to Westernbet was something they felt would help them to continue expanding their brand across the region of Africa.
Improving chances in Nigeria
By integrating their tech with Westernbet, Digitain intend to grab a foothold in the passionate Nigerian marketplace. Football is one of the most popular sports in the country and as such, the potential for growing their user base is huge.
Digitain has been making huge strides recently to get their sportsbook tech to as many markets as possible. Because they offer a huge number of different sports and markets to punters, they are seen as one of the industry leaders at the moment. As such, they have been taking steps to enter into markets that are currently going through growth periods.
It's not just sporting events that they offer such great choice, they also offer players the power to play a huge range of casino games too. Their current casino platform offers over 3,000 titles to players which are taken from some of the biggest names in the industry including both Microgaming and NetEnt. This is all part of their attempt to make sure that they offer players the best possible services.
Stepping into Europe as well as Africa
After winning a host of awards during June, Digitain has also released their latest plans in terms of global expansion. At a recent show in Peru Digitain, they made it clear that they intend to continue to improve their tech solutions for the gambling industry while also making steps into as many growing markets as possible.
On top of this, they have also taken steps to open an office in the UK. By opening an office in Sheffield, Digitain has solidified its position in one of the most important markets in Europe. This new office sits well with their plans to continue growing because it will offer support to a range of other offices around Europe, as well as offices that are soon to be opened. With other continents also soon to see new offices, it seems likely that the growth from Digitain is going to continue.