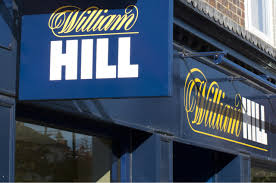 William Hill Begins Sportsbook Operation in State of Nevada

Mathias Jensen

Published 01/03-2019
William Hill is one of the oldest and most celebrated bookmakers in the world, with over a century worth of history behind it. It has a massive presence in the United Kingdom, has enjoyed a lot of popularity across Europe and now it has secured a piece of the US gambling market.
On February 13, 2019, William Hill U.S., a US based subsidiary of the William Hill brand, took over sports betting operations at Golden Entertainment Inc, giving it access to many of Nevada's and sports book operations. It means that punters at a number of Nevada casinos (including Arizona Charlie's Boulder in Las Vegas and the Laughlin-based Aquarius Casino Resort) will be placing bets directly through William Hill.
The British betting brand will also be given access to The STRAT, which is expected to open towards the end of March.
An Existing Agreement
This agreement wasn't out of the blue. In fact, William Hill and Golden Entertainment Inc already had an agreement in place prior to this. That agreement saw the British bookmaker manage Pahrump Nugget's sport books, as well as a number of full-service kiosks at a couple casinos in Nye County.
In extending this agreement William Hill have gained access to a huge number of additional casinos and kiosks and allows them to gain a hold on a significant portion of the US sport betting market.
Big Acquisitions
Two of the biggest acquisitions that come as part of this deal are the sports betting operations at Colorado Belle Hotel and Casino Resort, and the Edgewater Hotel and Casino Resort. These were only recently acquired by Golden Entertainment, who purchased it from Marnell Gaming in July 2018.
The CEO of William Hill U.S., a Mr. Joe Asher, declared delight at this "exciting new chapter" and said that he, and William Hill, were looking forward to working with sports bettors across the great state of Nevada.
The COO of Golden Entertainment, Mr. Steve Arcana, also expressed excitement and delight at the deal, noting that William Hill had an unrivaled history and reputation, making this a hugely important deal for gamblers across the state.
Going Forward
This deal is not only good news for gamblers in Nevada, as it could mean big things for gamblers in the states of Maryland and Montana. Golden Entertainment and William Hill U.S. are pursuing activity in these states and hope to make moves soon, assuming that recent legislation passes. This legislation will legalize some forms of gambling in the states and will give these two companies, and many others, the chance to broaden the US gambling sector.