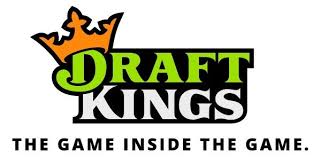 Wimbledon to feature Flash Bet from DraftKings

Mathias Jensen

Published 27/07-2019
Wimbledon had more eyes on it than ever before this year. It wasn't just the fans though, one new viewer was the fantasy sports company, DraftKings. With their new Flash Bet service, they had their eyes on Wimbledon and launched it to allow players to try it out for the first time during the world-famous tournament.
Inplay bets
The Flash Bet system allows players to place super fast inplay bets. It's not just based on the total number of points scored in each game or other longer form inplay bets, but it allows for bets to be placed in between points. This incredibly fast technology is heralded as being faster than almost all other inplay betting apps out there.
Real time bets
DraftKings feel that the Flash Bet system, which has been optimized for use on mobile devices, gives players a simple opportunity to engage with sports, although just tennis at the moment, but there are more in the pipeline, at a more intricate level. Not only does the service give players the ability to look at their wagers as a list in the order that they were placed, but it also provides stats about the game that is currently being bet on. With the rumours of DraftKings acquiring SBTech, a new service like this shows exactly why they are in the market to add a tech firm to their portfolio.
Pure innovation
While tennis is the only sport available right now, DraftKings is aiming to cater the app for other sports in the near future. They feel that they are one of the most innovative companies within the sports betting market right now and are therefore aiming to make sure that fans of as many sports as possible will have access to their technology. Both the iOS and Android version of Flash Bet are available right now, making majority of the mobile market accessible to Flash Bet.
DraftKings are well aware that the market it moving towards inplay betting more often, and their spokesman said in a statement that they realise customers are interested in inplay betting and as such intend to try and offer the best quality inplay service to as many sports fans as they can.