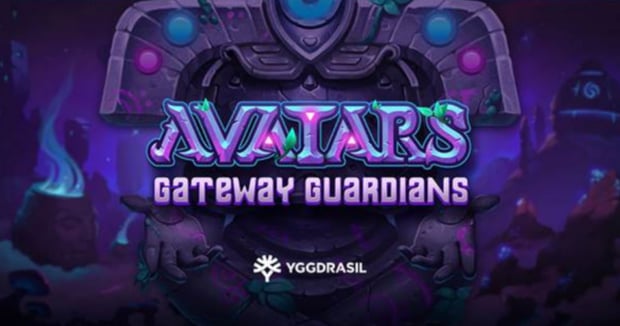 Yggdrasil announce Avatars: Gateway Guardians as their new slot

Jonas Riis Vestergaard

Published 09/12-2019
Yggdrasil have released Avatars: Gateway Guardians to the LeoVegas Originals Series. This means that the title will be an exclusive release to LeoVegas giving them something over their rivals. It's a deal that sees both companies gain some media buzz.
The game has an outer space theme, which isn't that common at the moment. It will see the player attempting to journey across the galaxy in order to help rescue the Avatars. This will reward players with big wins. The adventure that the game includes is one of the most in depth stories ever seen in a video slot. It's guaranteed to garner a lot of interest.
Standard gameplay
There are four guardians who look out over kingdom of the Avatars. When they appear in a hotspot it will help to create huge wins. This occurs through the multiplier reel. This reel will spin a random number of times and the multipliers will all be added together to really boost the next win you create.
The game has a high variance which means that some really big wins can come along. On top of this it also has an RTP of 96.3% which is above the market average. There is also the chance for multiplier to multiply together for huge wins!
Enjoyable hotspot feature
When free spins are awarded players are taken to a new set of reels. This new set of reels has more hotspots and even more paylines. This makes them far more lucrative than the reels for the base game.
However, many symbols were used to activate the free spins mode decides on the amount of hotspots that are included on the reels. Each symbol awards two hotspots. This means that an incredible number of wins can be on offer to players.
Expected to be popular
Yggdrasil are extremely confident that this new title will be popular with players. They have released a statement saying that they have put a lot of work into this title. This is to ensure that it lives up to the exclusive nature of the deal they have signed with LeoVegas. The top quality features are complemented by the superb graphics. Yggdrasil expect big things from this title.
LeoVegas have also expressed how happy they are at the new title. They said that they are always aimed to improve their offerings to players. They expect this new title, with its high quality visuals and unique features, should offer something a lot of players have never seen before. The opportunity to add it to their roster was something that they couldn't resist.
Another reason why LeoVegas are so pleased with the title is because they worked together with Yggdrasil to create it. They helped shape how it ended up looking and were very thankful to Yggdrasil for allowing them to offer some creativity to the title. They hope that a customer-centric approach helped to improve the final product.