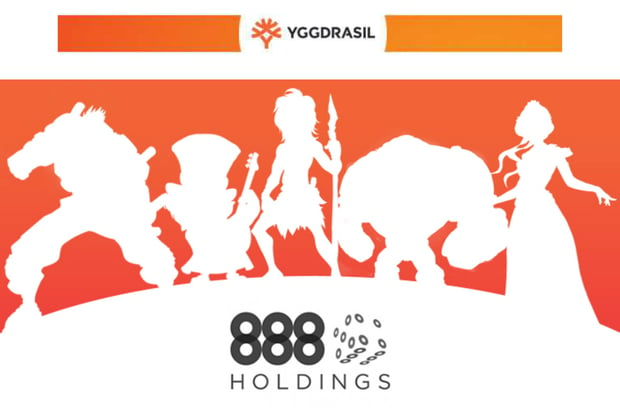 Yggdrasil Gaming Now on 888 Casino

Mathias Jensen

Published 11/03-2019
Yggdrasil Gaming have just announced a deal that will see them push all of their top titles to the 888 Casino platform. This news means that two giants of the online gambling sector have just combined and players everywhere will be able to benefit from the merger.
A Top Notch Roster
Yggdrasil Gaming are one of the fastest growing online gambling developers in the industry right now. Their bonus slots have won fans all over the world and have been praised for their high-quality graphics, their attention-to-detail and their focus on including unique features.
By combining with 888 Casino, one of the biggest online casinos in Europe, their vast selection of slots will now be made available to more players than ever.
This includes their Vikings series of games, which take the lead from Norse myths (much like the name Yggdrasil, which itself is based on a tree from Norse legend) and the Champions of Rome series, which takes place during the height of the Roman empire.
These games will first be made available for 888 Casino players in Denmark and across the UK, but very soon it will also be made available to players from Yggdrasil Gaming's home country of Sweden. Players will also be able to take advantage of whatever features Yggdrasil Gaming run in the future, while 888 Casino will be able to tap into Yggdrasil Gaming's promotional tools.
It's a big deal for both of these top brands and one that will see them both take a giant step forward in their quest for global gambling domination. Yggdrasil Gaming are snapping on the heels of developers like NetEnt; 888 Casino are chasing the likes of Bet365, and thank to this deal they are both now closer to their goals.