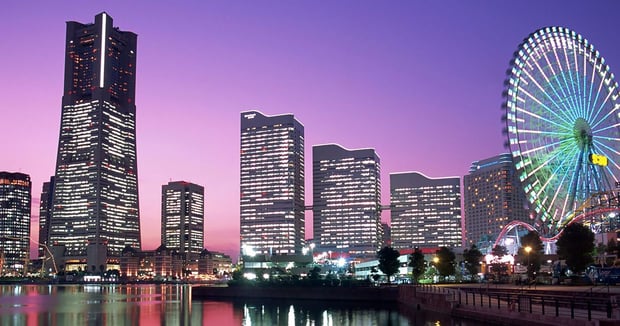 Yokohama Seek Gambling License in Japan

Jonas Riis Vestergaard

Published 11/11-2019
The city of Yokohama, in Japan, has just requested to initiate the concept phase, known as an RFC, of its plan to secure one of three licenses that will allow them to move forward with a new gambling facility.
This story was first reported on by Inside Asian Gaming, who stated that Yokohama was seeking to build on a 116-acre site along the waterfront new Yokohama park. Its goal is to build a fully integrated casino resort, not unlike the ones found in the gambling mecca that is Macau. In fact, major companies in the city of Macau have their sights set on this region and may move in, but they will face a lot of competition.
This, the city believes, will allow the region to appeal to local and foreign investors. However, other Japanese cities, including Osaka and Chiba, are also in line and Yokohama will be up against it if it's going to get what it wants.
Changes Afoot
Most forms of gambling are currently illegal across Japan. However, a law was passed last year to offer three casino licenses, which could see this 126 million strong nation get some big casino resorts. These, it is believed, will help to boost the local economies both in terms of tax income and as a result of the increased tourism.
To apply for these licenses, communities in Japan need to partner with a licensed casino operator, create detailed plans outlining their goals, and then submit these to authorities. Operators who are interested in taking part have until the end of the month to state their interest, after which they have until the end of the year to submit their proposals.
Whatever happens, it's fair to assume that the gambling industry in Japan is set for a major change, one that could provide Japanese gamblers with options that simply weren't there before. This could be a huge boost to the economy and one that will put the country on terms with many of their neighbours when it comes to gambling.