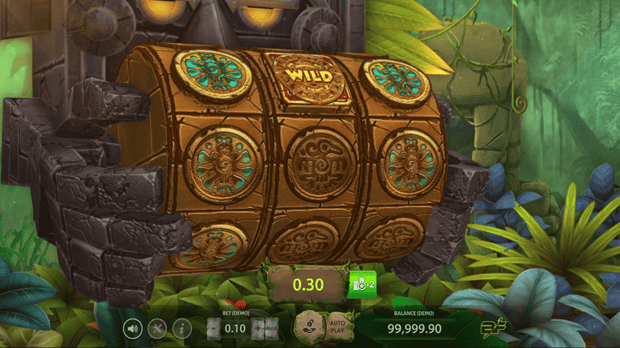 Aztec Adventure Video Slot Launched by Bee-Fee Limited

Mathias Jensen

Published 20/03-2019
Bee-Fee Limited are a very popular develop right now after the British-based brand launched their Bonnie and Clyde video slot in January. But they're not resting on their laurels and could be set to gain even more of a foothold in the gaming sector with the release of a new video slot: Aztec Adventure.
This is a simple three-reel title with elements of old-school slots, but there are some hidden gems that will keep fans of bonus slots happy and should ensure millions of plays in the years to come.
3D Fun
The London-based Bee-Fee Limited announced the launch of Aztec Adventure via a recent press release published by European Gaming Media and Events. In it they described everything that Aztec Adventure will offer, including a theme based on the ancient Mexican civilization the Aztecs. It takes place in the jungles of ancient Mexico, with impressive 3D visuals backed up by a well-thought out soundtrack that all serves to create an exciting and immersive environment for the player.
A spokesperson for Bee-Fee Limited announced their excitement at the release of this new slot, which offers players a total of 27 ways to win and takes place alongside an animated statue that keeps everything interesting as the game progresses.
They also announced how much they had worked on the bonus features, one of which lets players spin a prize wheel to collect as many as 15 free spins and to stack-up their wins as they progress through a mystical Aztec city.
More Features
Aztec Adventure also comes loaded with a gamble feature that helps players to take things to a new level and to turn those small wins into big wins. In addition to these features there is a collect feature that unlocks big prizes if players collect nine icons during their base game play.
There's a lot going on here as Bee-Fee Limited have really pushed the boat out. It bodes well for the future of this iGaming company and will give fans plenty to get excited about.
Free spins is something everyone loves, if you want to find the best free spins bonuses at some of our favorite casinos, then you should give our Free spins page a visit here!