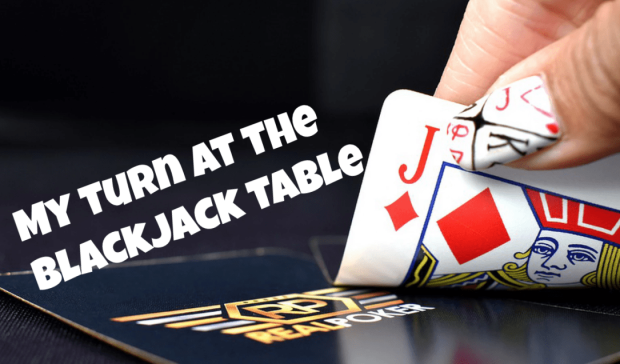 Part 74: My turn at the Blackjack table

Anonymous

Published 12/09-2019
After a stint down the Lanadas slot machine library I feel like it is time to deep-dive into the table games and especially my favourite game of all… the Blackjack table. To find Lanadas Blackjack games one must simply visit the "Casino games" category. There, you will find several different games to choose from and several different tables within the same game category to entertain yourself with.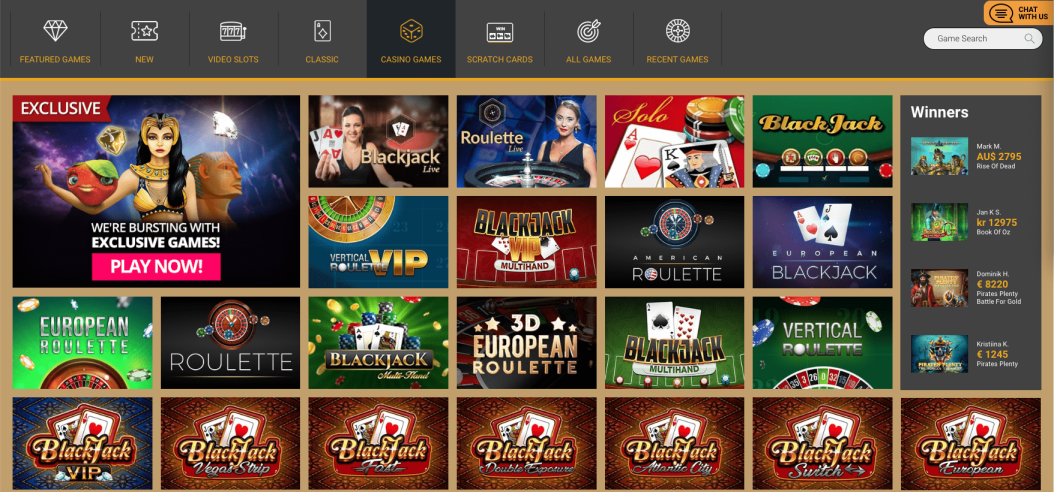 I decided to try a couple of games out too see if I could find a new favourite Blackjack table and you can see below how it went. You can also find your favourite Blackjack game by registering to Lanadas here.
European Blackjack by Switch Studios
Minimum bet €1 – Maximum bet €200
I sometimes wish I would have the balls to bet €200… but since I don't even have that much in my account, I'll start by betting low… €1
Bet 1: It started perfectly, the dealer got a 5 while I got a king and a 10, I decided to "stand", and the dealer dealt its way up to twenty… that is I didn't win anything, and I didn't lose anything.
Bet 2: The second hand we were both dealt 9's and my second card was a 5, I then managed to "Hit" twice ending up with a hand of 18. I decided to "stand", I was hoping that the dealer would get 17 and be forced to stand. His 9 was matched with a six! YES, I won €2!
Bet 3: once again it started with low numbers but when I got to 16 I felt like I had to bet again… and then I over bet… my hand ended on 24 which means I lost.
Bet 4: once again I Busted…
Bet 5: I decided to up the stakes and bet €3. I got 7 and 6 while the dealer started with 4. I "Hit" 19… I stopped I won €6!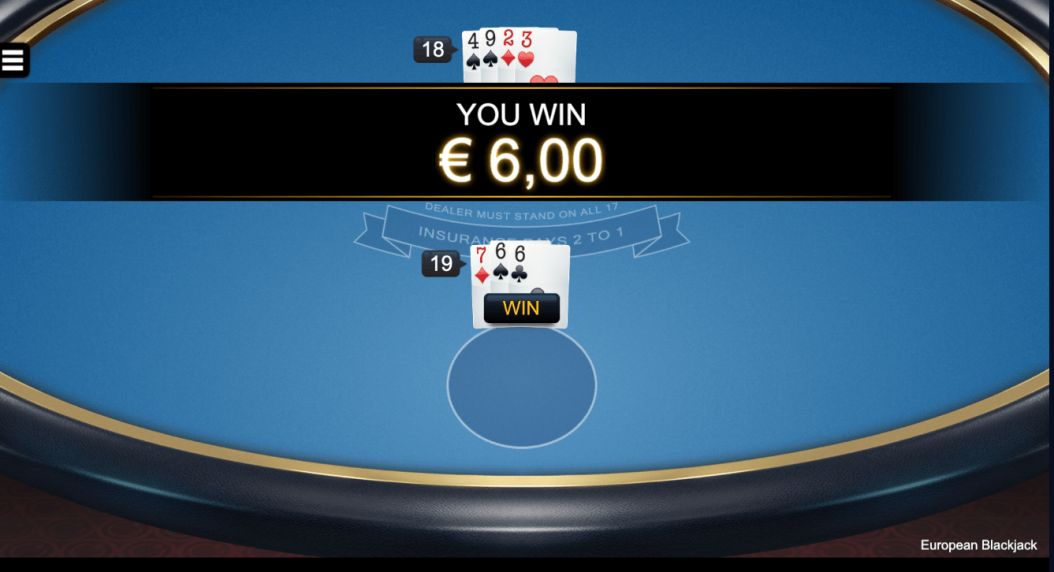 Raising the stakes can sometimes payout!
Blackjack Switch by RedRake gaming
Minimum bet €0.2 – Maximum bet €50
In this game you can play two hands, get super matches and win on both the matches and the hands. Therefore, I betted low, to begin with, only €0.2 on the three possible bet places.
Bet 1: I got 20 on both hands and one pair on the super match. I decided to "stand" and won €1.2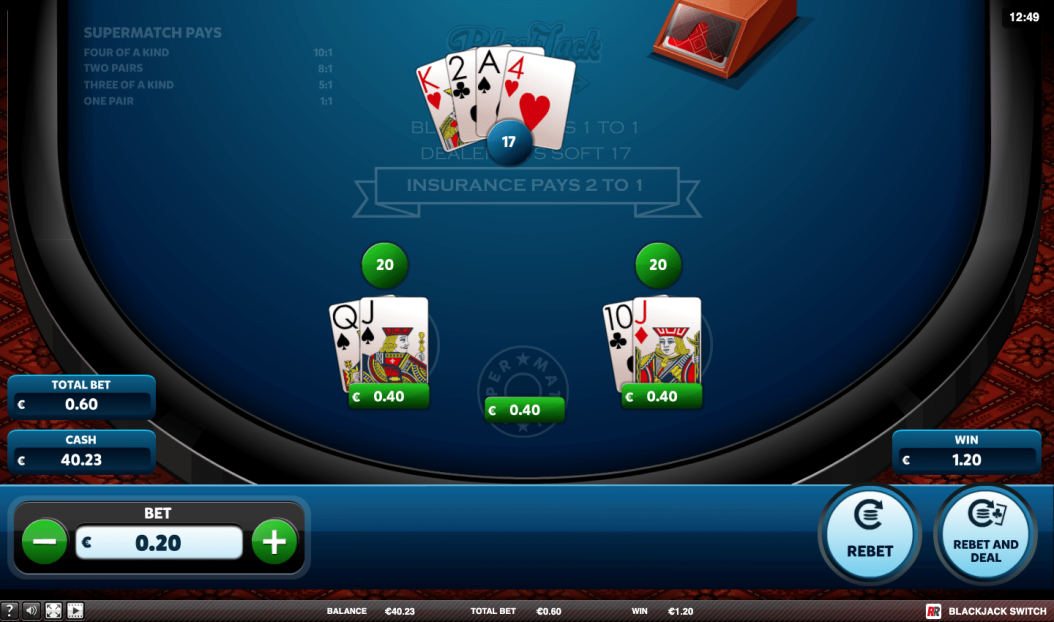 Bet 2: I kept the bets the same. On one hand, I had two fives (=10) and on the other a Queen and a five (=15). This means that I had already won €1.2 on the super match. On the hand with the two fives, I decided to "Hit" and I got another 5 which now meant I had 15. I decided to "Hit" once again. Another 5… now I had to stand. On the hand with the queen and the 5, I decided to "hit", I got a four which equalled 19 and I decided to stop.
Now it was time for the dealer. The dealer already had a 9 on his turn he got a jack… 19… I won a total of €1.8!
I really like this game because there are a lot of small steps to think about and that one can add together the two different hands to win on a super match.
You can also play Blackjack Switch – Register with Lanadas today and get a wonderful welcome bonus!
Blackjack Solo
Minimum bet €1 – Maximum bet €100
Bet 1: I got two 9's and therefore I decided to "stand". The dealer got a queen and then a six and then a 3, which equals 19… that means that the dealer won.
Bet 2: another double 9. I decided to "stand". The dealer burst because they first had a 9 then a 4 and then lastly a king. I won €2
Bet 3: I decided to bet big and big for me is a €5 bet! I was given an Ace and a 5 (which is either 6 or 16) I had to hit. 5! I got 21! I won €10!!! Now I wish I would've bet more.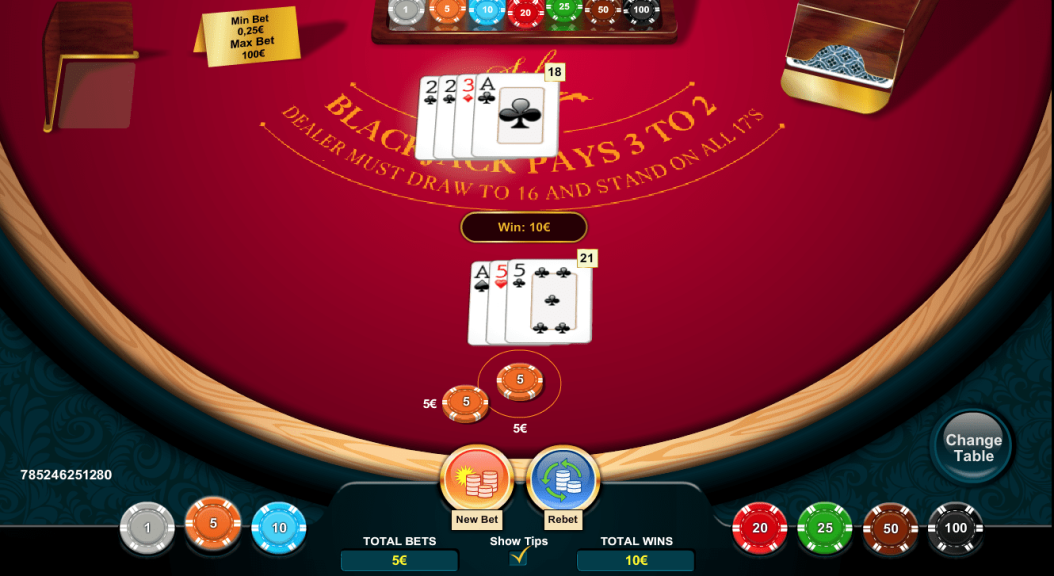 Do you also want to try some cool blackjack games? Lanadas has plenty in store for you – register today!