FAQ
A no-deposit bonus:
A no-deposit bonus is claimable without the player being required to deposit any of their own money into an online casino account. These bonuses are usually a good deal less than a deposit match bonus, which requires a deposit before it can be accessed. However, if you are a new-comer to online casino games or want to play infrequently and informally without any financial obligations, a no-deposit bonus allows you to experience real-money gaming and to even win some cash yourself.
Information for new users
Age restrictions:
Your country of residence will dictate how old you need to be before you can legally gamble online. The gambling age restrictions in the US vary from state to state but are typically 18 or 21. In the UK you must be 18 to legally gamble. If you are uncertain about the age restrictions that apply in your jurisdiction, check your local laws prior to participating in any online gambling activities.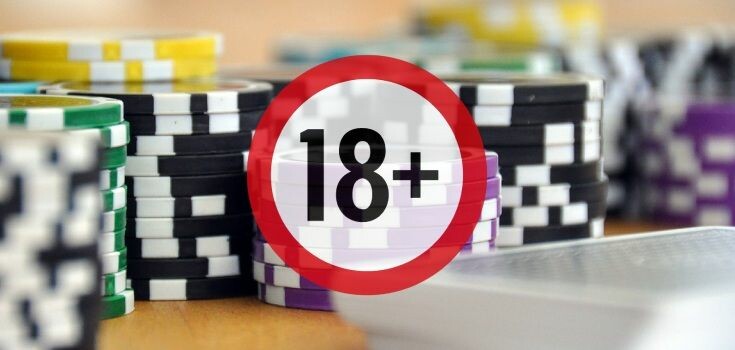 Online casino registration:
To register with an online casino, you will need to open an account with the site. You can typically find the link to the registration page on the home page of a casino website. You will need to provide some basic personal information and then, when you have registered, you will need to ensure you can deposit funds in your account to use on the site by setting up a suitable deposit option.
Online gambling requirements:
First and foremost, you need to be legally allowed to gamble in your place of residence (i.e. you need to be old enough). You must also successfully complete the account registration process. If you are interested in playing for real money, you will additionally need to deposit money into your online gambling account using a suitable deposit channel. Remember, if a website gives you a welcome bonus when you join, you will need to satisfy the wagering requirements before you can get your hands on it!
Withdrawing bonus funds:
As soon as you have satisfied the wagering requirements attached to a bonus offer, you will be able to withdraw bonus funds. Sometimes, deadlines will apply, while certain websites ask you to make real-money deposits before you can access any bonus funds on offer. Before you sign up to a website, review the terms and conditions of a welcome bonus carefully and make sure that you can fulfil all the wagering requirements.
Restrictions on withdrawals:
Limits on withdrawals apply on all online casino websites. The nature of these limits can vary, with some sites setting limits on daily, weekly or monthly withdrawals, but all limitations will involve placing a ceiling on what you can take out of your online casino account in one transaction. High-rolling players sometimes get access to special withdrawal limits through which they can withdraw higher amounts than other players.

Withdrawal methods:
Casino websites use differing methods for withdrawals, but most offer a range of banking options to players. Debit and credit cards, e-wallets and bank transfers are typically available. Different websites will provide different options for you to withdraw funds and some may require that you use the same method when depositing and withdrawing funds. Be sure to check the withdrawal options on offer before you make any deposits.
Information on games
The games on offer:
Most online casinos offer all the classic games you would expect to find in a real-world casino as well as several fun variations offered exclusively by the sites. Online games can offer improved odds for players and a more immersive playing experience. For example, in poker, multi-tabling is an option while the roulette games can offer multi-ball games. Also, there are hundreds of slot games available to play as well as live dealer games and some extraordinary progressive jackpots.

Progressive jackpots:
A progressive jackpot gives players the opportunity to win life-changing sums of real cash of hundreds of thousands of dollars or, more often than not, a full million. If you have been drawn to online casino sites by the prospect of winning these sorts of sums, then you are most likely to achieve this aim through a progressive jackpot. In a progressive jackpot, a small proportion of every player's wager go toward the jackpot total until one player wins the lot!
Payout percentages:
The is the amount of winnings paid out by a casino in relation to the real-money deposit paid in by players. A payout percentage gives players an idea of the likelihood of a win, with a good online payout rate being a minimum of 95% (as compared with approximately 70% in real-world casinos). To keep their licenses, all licensed casinos must regularly publish their respective payout rates.
The most profitable casino games:
Games that give players the best odds and require strategy or skill to win (rather than just luck) will be the most profitable for players. For example, the 50:50 odds of winning on a single outcome make roulette a profitable game (in European roulette, the house edge is even lower due to the single '0' present on the wheel). The popular card games of poker and blackjack are also considered profitable as they are simple to master and skilled players can gain substantial pay-offs. In poker, your chances of winning can be substantially improved by playing against inexperienced players who typically enjoy poker for the fun of it and do not see it as a money-making exercise. These players or 'fish' will usually bet on every round even if they have an appalling hand! In blackjack, card counting can give you the edge. This is not allowed in real-world casinos but can be used in online forums.
Wager limits:
All casino websites impose a minimum and a maximum limit on bets, but these can change depending on the game you are playing. Online casinos have introduced maximum wager limits to control losses in the case of a player placing large bets on profitable games and enjoying a winning streak. This situation can be financially devastating to a site, so they seek to prevent this by limiting the amount the site can lose.
Live dealer games:
A live dealer games gives the online audience a more genuine experience of real-world casino gambling. You can take part in a live dealer game as long as you have a camera on your mobile or desktop device, a reliable internet connection and an audio card. The game is streamed live to your device, and you can see every play in real time. You can even chat to the dealer and to your fellow players.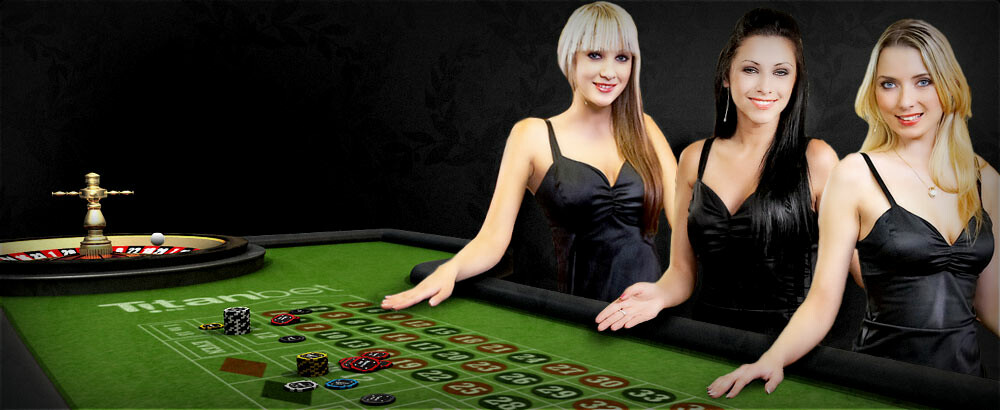 RNGs:
Random number generators, or RNGs, are hugely important in online casino gambling. Casino websites use RNGs to guarantee the fairness of each and every casino game. In situations where a site is not using RNGs, it could be the case that the site is fixing results and preventing wins.
Information on bonuses
Welcome bonuses:
Many online casinos offer welcome bonuses to motivate players to sign up to their site. Typically, a welcome bonus will consist of a financial reward, but bonuses can also consist of freebies such as free spins on slot games for players to enjoy.
Loyalty programs:
You are enrolled in a loyalty program automatically when you register an account with an online casino. Typically, a loyalty program is structured in tiers, offering larger prizes the higher up the tiers you go. A new player generally begins on the bronze, or similar, level. You move up the tiers by accumulating points, which are earned when you play real-money games.

Rewards:
For members at the lower tier of loyalty programs, rewards are generally confined to free tokens or spins. As you play more real-money games, you will find the value of your rewards increase. At the highest levels of loyalty programs, players can gain access to substantial prizes (e.g. luxury holidays) and receive invites to select tournaments.
Wagering requirements:
Wagering requirements are the terms and conditions that apply to a bonus. Put simply, wagering requirements are the details that you should know before you seek to claim a bonus. These requirements stipulate deadlines for spending bonus money and any mandatory deposits needed to qualify for bonuses. These terms are standard for online casino bonuses and all casino sites will have their own conditions for redeeming bonuses.
The benefits of playing online:
One of the key benefits of online casinos is the convenience they offer. Unlike a real-world casino, you can access online casinos and all the games you would find in a real-world casino wherever and whenever you like. Also, you can play with people from across the globe, win real cash and make quick and easy deposits and withdrawals. Many substantial welcome bonuses are also available for new-comers to casino sites, and loyalty schemes offer the potential for substantial future prizes and rewards.

Information about banking options
The banking options available:
Casino websites will provide a distinct selection of banking options, so, if you can, check out the casino cashier to ensure the site's options are suitable for you prior to registering. Most leading online casinos accept debit and credit cards, although AMEX is rarely accepted outside the US. Neteller, PayPal, Skrill and other e-wallets are also usually accepted. E-wallet transactions are subject to transaction fees, but they provide quick withdrawal facilities. If you need some guidance about what sites offer the best banking options, have a look at our casino website reviews before signing up.
Withdrawal timelines:
How long it takes you to withdraw funds from a site will depend on the site and the banking option you use. The quickest withdrawals are typically offered by e-wallets (but you will usually pay a transaction fee). Particularly if you are using a debit or credit card, casino websites may ask you to use the same banking method for deposits and withdrawals. Overall, it will generally take two to six working days for a withdrawal to go through.

Tracking deposits and withdrawals:
Your online casino account records your deposits and withdrawals and you can thus easily track all your transactions. Also, e-wallets feature a transaction history facility, while debit and credit cards will provide itemised bills to enable you to review your deposits and withdrawals to casino sites.
The safety of deposits to online casino sites:
There are three key ways to confirm that your deposits into your online casino account will be safe. First, make sure the site you are using is licensed by a recognized gambling authority. Second, ensure the site is certified by eCOGRA, which tests for fair practices, or another independent third-party assessor. Lastly, make sure the site uses encryption software, and the security of your cash will be assured.
Information about security on online casinos
A secure online casino:
Scroll down to the bottom of the website's homepage and have a look whether the casino is licensed. If you can see a license mark, then you know the site has been independently verified. To keep its license and continue trading, a casino must follow rigorous standards of operation, one of which is the regular publishing of payout percentages. Security credentials are also important. Every online casino that we recommend will have 128-bit encryption as a prerequisite, so browse our reviews if you aren't sure about the safety of a site. The security of a site is a key component of all our online casino ratings.
Rogue casinos:
Rogue casinos are designed to fool you, so they look and act just like reputable casinos. While setting up an online casino is very easy, gaining certification and a license from a recognised gambling authority is not. If you think that a site you have found does not have a license, then be sure to check this out. If you can't find any information on a license, do not use the site. Should anything go wrong, there will be no safeguards in place to protect you.
The safety of deposits:
Depositing funds into an online casino account can be very secure provided that the site you are using has a license and 128-bit encryption software. These elements should give you full peace of mind when depositing real cash. Anonymous banking methods can also provide an extra layer of protection as these methods do not link your transactions to personal details or share any sensitive financial data with third parties. Anonymous banking options include prepaid cards and e-wallets.
Wagering requirements:
Wagering requirements, sometimes called play-through requirements, are the terms and conditions you must satisfy to claim a bonus. These terms typically stipulate the deadlines for making a certain number of real-money deposits to qualify for bonuses and rewards.
Gambler's fallacy:
The term 'gambler's fallacy' refers to the belief that external elements determine the outcome of a game and not the odds. To illustrate, imagine a roulette ball has fallen on black five times on the trot. Given the number of times the ball has fallen on black, a player may place a bet on red in the belief that it has a higher chance of winning. The fact is, the odds of the ball falling on red or black are the same for each spin. Previous spins have no bearing on current or future spins.
Gambling addiction:
If you are worried that you or someone else may have a problem with gambling there are several signs you should be aware of. For example, if you are spending more money than you can afford on gambling, if you are being secretive about your gambling, if you are missing appointments, work or time with family and friends in order to gamble or if you are preoccupied by thoughts of gambling, you may have a problem. These are all indicators that gambling has the potential to compromise your wellbeing and you are in need of support.
Support for problem gambling:
Many organizations worldwide provide targeted support for gambling addiction. GamCare provides free counseling and guidance for problem gamblers in the UK and free advice hotlines are also available through the NHS. In the US, free advice and support in overcoming gambling addiction is provided by the National Council on Problem Gambling.
Information on the technology use in online casino gambling
Apps:
Downloading an app is entirely your choice. A good app can enable you to participate in real-money games and enjoy a stable, safe gambling experience with ease and convenience. However, apps typically offer a more limited selection of games than websites, and some apps do not offer real-money options.
The phone models needed to enjoy online casino games:
There is no need to have the most up-to-date phone to enjoy online casino gameson your mobile device. If your phone supports fast graphics and sound and has a strong internet connection, then you will be able to play real-money games.
Downloadable clients:
A downloadable client, or casino client, is the version of a site that can be downloaded onto your laptop or desktop computer. Downloading an online casino site will reduce the memory on your computer but it gives you the benefits of casino software, such as bonuses, heightened security and ad-free games. Also, the fact that an internet connection is unnecessary when using downloadable clients makes this version of the site more reliable than the in-browser option, which will crash if connection is lost.
Playing on a Mac:
Safari, Google Chrome, Firefox and all other browsers used on Mac devices can be used to access real-money casino gaming sites, provided, of course, that gambling is legal where you reside and you are gambling within the confines of the law.
The best devices for an optimal gaming experience:
Online casino gaming is great on tablets such as Samsung Galaxy and the Apple iPad thanks to the generous size of the screen, making the play and touchscreen features highly visible. Importantly, some tablets do not offer mobile internet connectivity, limiting gameplay to areas with Wi-Fi. Some casino sites have been developed specifically for smartphones and offer real-money games. The iPhone and Android platforms offer a greater variety of apps than Windows or Blackberry devices, but any new-generation handset will provide you with access to online casinos using their web browser.
Internet connectivity and online casino gameplay:
You do need to have a reliable internet connection to enjoy online real-money casino games. You can achieve this by connecting to a Wi-Fi network or by using your phone's mobile data allowance. However, remember that online casinos and live dealer games especially can rapidly reduce your data allowance. If you use your allowance to play, be sure to check your usage so that you aren't charged additional fees by your phone contract provider.