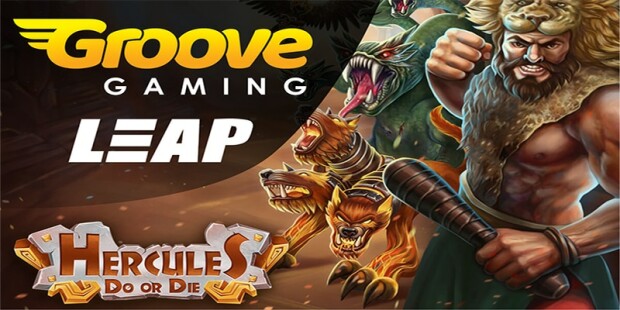 Leap Gaming release their Hercules Do or Die video slot

Jonas Riis Vestergaard

Published 27/12-2019
Leap Gaming have announced that they have signed a deal to work together with Groove Gaming. This deal will see the developer and aggregate platform combine their talents to create a brand new video slot, Hercules Do or Die.
In a press release Leap Gaming said that they intended to spread their wings away from the sports games that they currently focus on and start moving into new territories. This new video slot will be their first foray into the video slot market and it's expected to feature 20 ways to win and five reels.
Highly enjoyable titles
Leap Gaming have announced that their first ever slot will feature a high class story based on Greek mythology. They will also be using their animation studio to provide top class visuals and their dedication to innovation should provide players with some new twists on classic features.
First release
A high level manager with Leap Gaming has put out a press release bigging up the expected impact of Hercules Do or Die. He said that the game will feature a character everyone is familiar with in Hercules and that should instantly grab people's attention. He also said that Hercules will act as the wild in the game and help players to create big prizes. Enemies that feature in the game will include Medusa, so be careful you don't turn to stone when playing.
The manager carried on by saying that Leap Gaming were extremely excited about the new title. They hoped that their first steps into the video slot world would be a positive one. Because they have a lot of experience in other areas of game development they hoped that the input from Groove Gaming would ensure that game was a positive experience for players, without diluting what Leap Gaming can bring to the table.
Continued growth
The COO for Groove Gaming made it clear that this new deal was a great signing for them. Because they are growing their aggregation platform all new companies they can add to it are a positive. They are close to 3,000 titles and hope to break that barrier in the new year.
He also said that he was very happy that Leap Gaming had chosen them to be their partner for their first slot title. They feel the slot is of a very high quality, both in terms of aesthetics and gameplay, and it will add yet another quality game to their platform. That Leap Gaming have put their trust in Groove Gaming to release their first game shows the reputation they have within the industry.