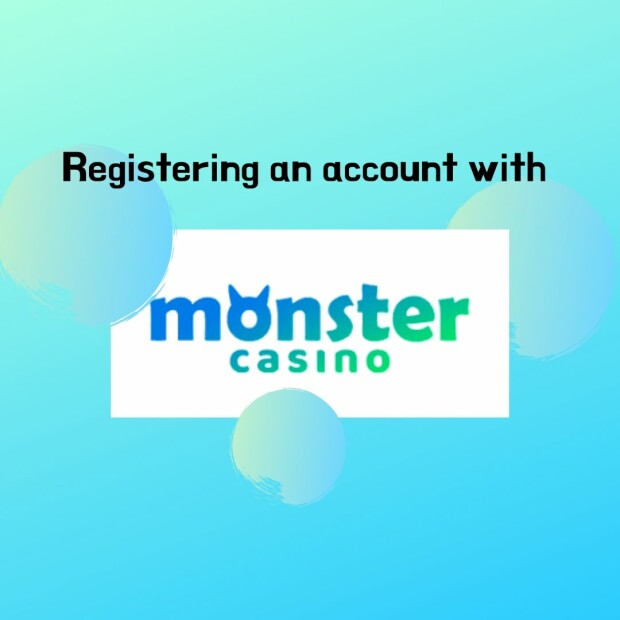 Part 102: Registrering to Monster Casino

Anonymous

Published 17/02-2020
Registrering to Monster Casino
To continue the start of our new adventure I thought I'd go through the registration process with Monster Casino. As I mentioned in part 101, a verification is needed in order to receive the no deposit bonus. Here is how you register to Monster Casino:
I entered the No-Deposit-Bonus page on FindFairCasinos (click here to get there) where you can find a lot of different links to online casinos who offer No-deposit bonuses. From there I clicked on "Get your bonus now" in the section about Monster Casino.

Because I am in Germany, I was directed to the German landing page. Here you have to click on "play now", or in German "Jetzt Spielen". Once that has been clicked you are led to the registration page where you have to fill out your email address, password, home address, and birthday.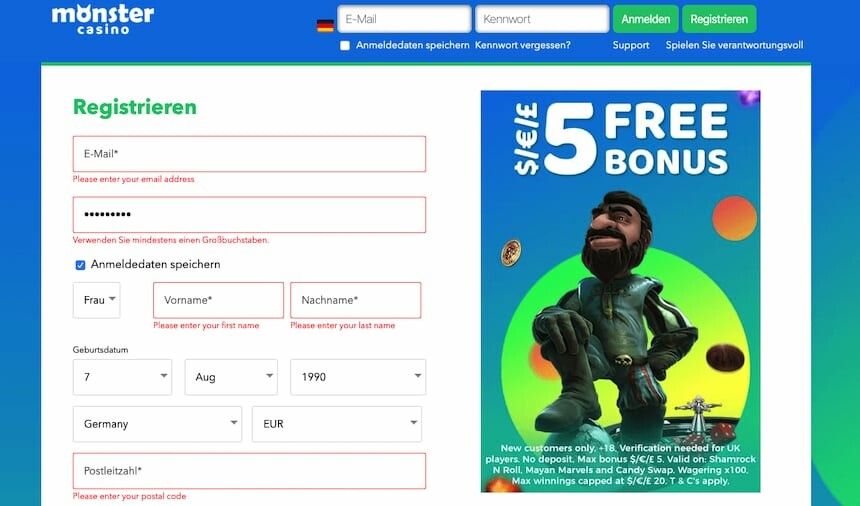 Once this is done, it is simple you just click "Play now" again! Thereafter you get your €5 bonus immediately! how simple is that?!?
Receive your free €5 – Register here!
Ps. Read post 103 for more information about the bonus!