Part 33: A second attempt to double my €10

Anonymous

Published 16/04-2019
I recently deposited my first €10 into my PlayOjo account. With my first deposit I received 10 Free Spins to the slot machine game "Book of Dead". With these wager-free spins I managed to increase my casino balance with €0.25. I tried to double it further by playing some blackjack but ended up only increasing my balance with another €0.5. This means that my current casino balance is at €10.75 and I can't leave it at that… I need to double my balance somehow.
I decided to try two games from the game developer Red Tiger. This developer puts emphasis on creating entertaining slots and table games where innovation meets the art and science of casino game design. The software developer is committed to regulated markets and are therefore certified by a numerous jurisdiction and they work with both the small innovative start-up casinos as well as the industry's biggest gambling platforms.
This was my first time playing Red Tiger slot machine games and I must say I found the games very easy to understand. I liked the graphics and animations of both games I tried. I thought it was really easy to change the bet stake on both games, which is always a plus.
The first video slot I tried was "Devil's number". The game is automatically set up to start with a stake of €2 but since I did not really have too much in my balance and I wanted to get in a few games I set the stake down to €0.2, that way I could spin a lot and win a lot… or at least so I thought. At the most I won €1.86 which I think is the most I've ever won on a €0.2 stake but overall, I managed to lose it all again and when I was down back at a casino balance of €10.89 I thought it was time to give another game a try.
To be honest I didn't know that "Thor's Lightning" also was a video slot by Red Tiger Gaming, I mostly wanted to try it out because I like Thor, the Viking (also the Marvel Character, but mostly the Norse God). Anyways, I must say that the loading time on this video slot was slightly long (for a very impatient girl like me) but it was worth the wait…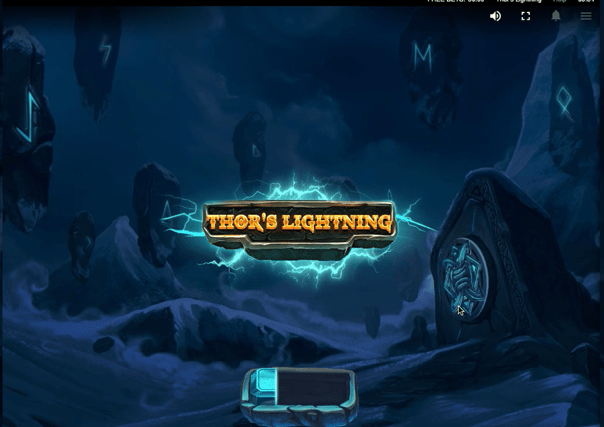 Here I set my limit to only play until I got to €8 after that I would stop, but hopefully I would get to €15 and only stop because I was bored.
Thor's Lightning has a few cool extra features and the animation is super-duper cool. As with Devil's Number the game is automatically set at a €2 stake, but I took it down to €0.2 instead. Unfortunately, my results were not as good as with the other game. I won some small insignificant wins here and there and I appreciate the cascading slots, but I was a bit disappointed in not winning so when I got down to €8, I stopped.
If you are interested in seeing exactly how all the spins went and get an insight into PlayOJO you can follow thes link that will take you to the video of me playing right here.
I do not say sorry for my music choice.
Remember you can also play casino games at PlayOjo Casino like me by registering today!