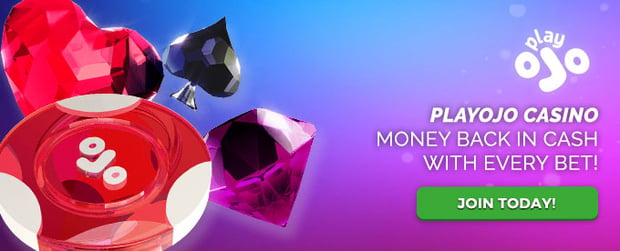 Part 50: Withdrawing from PlayOjo

Anonymous

Published 01/07-2019
It has been fun playing at PlayOjo, but there are certain things that I have missed, in comparison with Dealers Casino. Dealers Casino as an example had that great Casino Magazine where you could read about new games on the market as well as having scratch card games which I found was really fun.
What I do like about PlayOjo is their Kickback Bonus. Each time you play you collect a cashback that later can be used when the balance is slightly low. I also love that there are no wagering requirements on the free spins! It makes playing so much less complicated when you do not have to think of wagering requirements and the time you have to meet them before the bonus expires.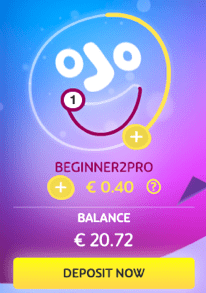 So far, I have not tried to withdraw money from a casino as I lost all of my money when I was gambling on Dealers but now with this kickback and having a balance of €20 I thought it might be cool to try to withdraw it and tell you all of the processes, but first collecting the kickback of course.
To collect the kickback you just have to click on the face and then collect. HONESTLY, EASY PEASY!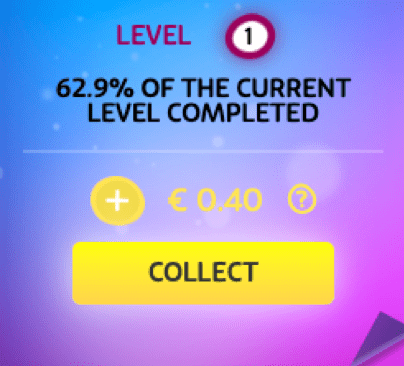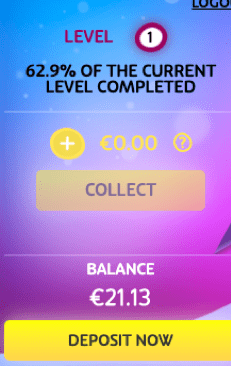 Best of all, you stay on the same level as you did before and do not go down to 0% once the kickback has been collected. This I would say is another great plus at PlayOjo.
To withdraw from PlayOjo we must first go to "My Account" and from there see "Cash Management" and choose "Withdraw".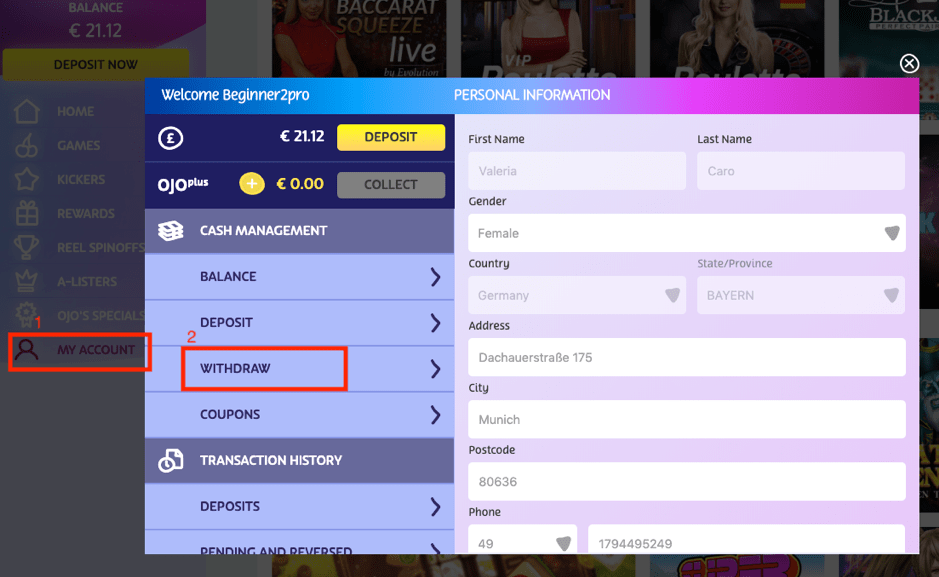 After that the process is smooth and effortless. You just fill out what amount it is you want to withdraw and if they do not need extra verification documents the withdrawal to E-wallets such as Skrill are done immediately. To be fair, in my case at least, the withdrawal was not immediate. It has been 10 mins and the money is gone from my PlayOjo account but it is not in my Skrill account yet. There is also no transaction history available on PlayOjo which is slightly disappointing. I will update you guys in the next post on how it has gone…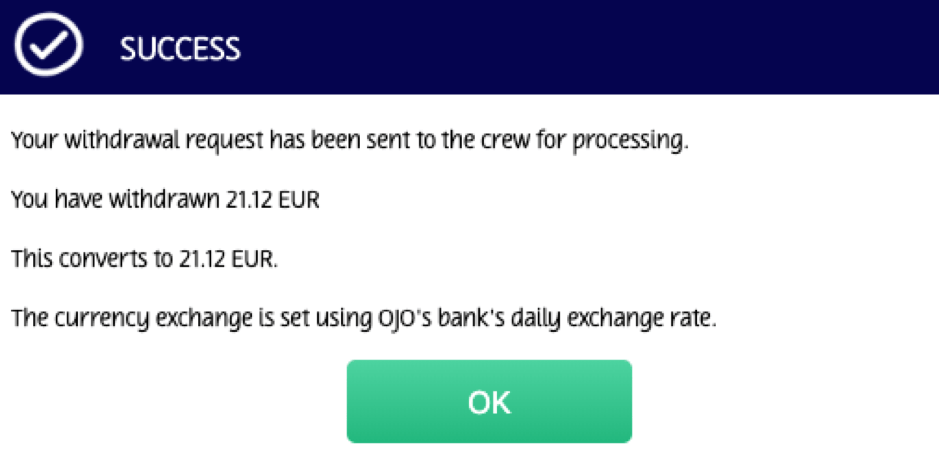 Remember you can sign up to PlayOjo today to test your own luck with withdrawals!