Part 69: Auf Wiedersehen Mr. Play

Anonymous

Published 28/08-2019
During the last couple of weeks, I've taken you on a tour to most of the things Mr. Play has to offer. We've talked about how to register, the VIP-club, the bonus and maybe most of all the games available at Mr. Play, but now I feel like it is time to move on. I feel like it's time to explore a new online casino but before we do that, I thought we should check out the withdrawal process of Mr. Play.
To withdraw money, you first need to log in to your account.
On the top left corner, marked in red on the picture above, there is a tab that gives us access to the promotions, information, and language change as well as access to our account.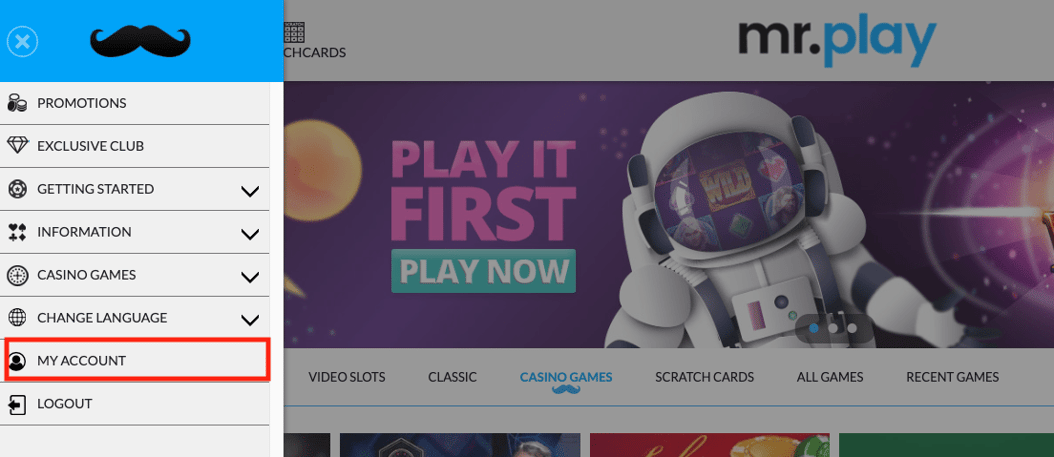 To withdraw money, you must then click on "My Account". All your information will then pop up in a smaller window next to the list. The account details tell you how much balance you have left, how much of that is "Real Balance" as well as how much is "Bonus Balance". It is here you can Deposit or Cashout.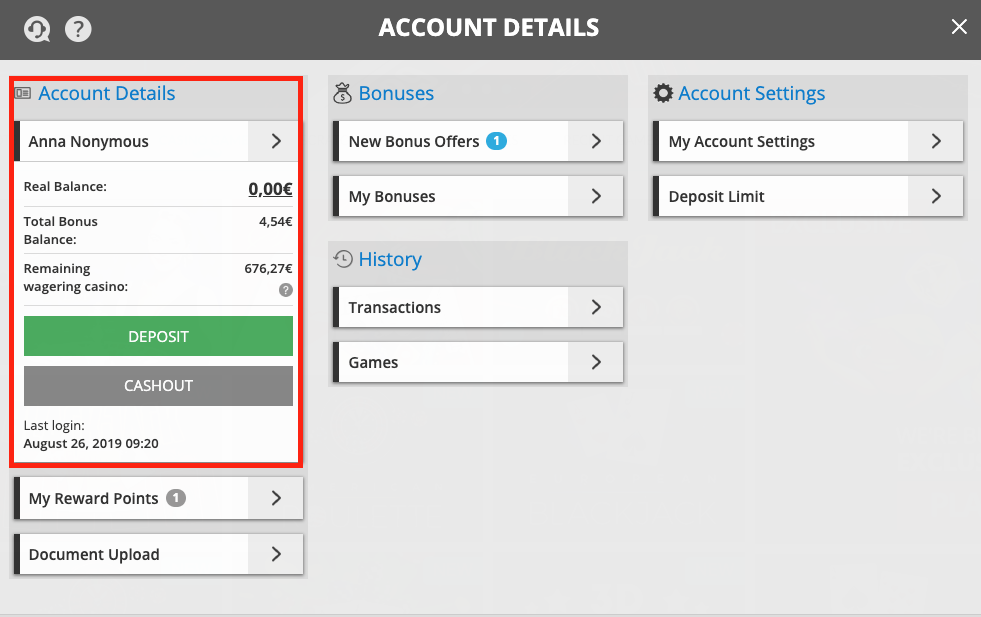 Unfortunately, I had no idea that you play with your real money first before you play with your balance money. This means the €4.54 I had left on my account could not be withdrawn as I still needed to wager that money.
Not ready to say Auf Wiedersehen to Mr. Play? – Take advantage of their welcome offer here!
As I still have €4.54, I decided to play them on a Roulette table.
Classic Roulette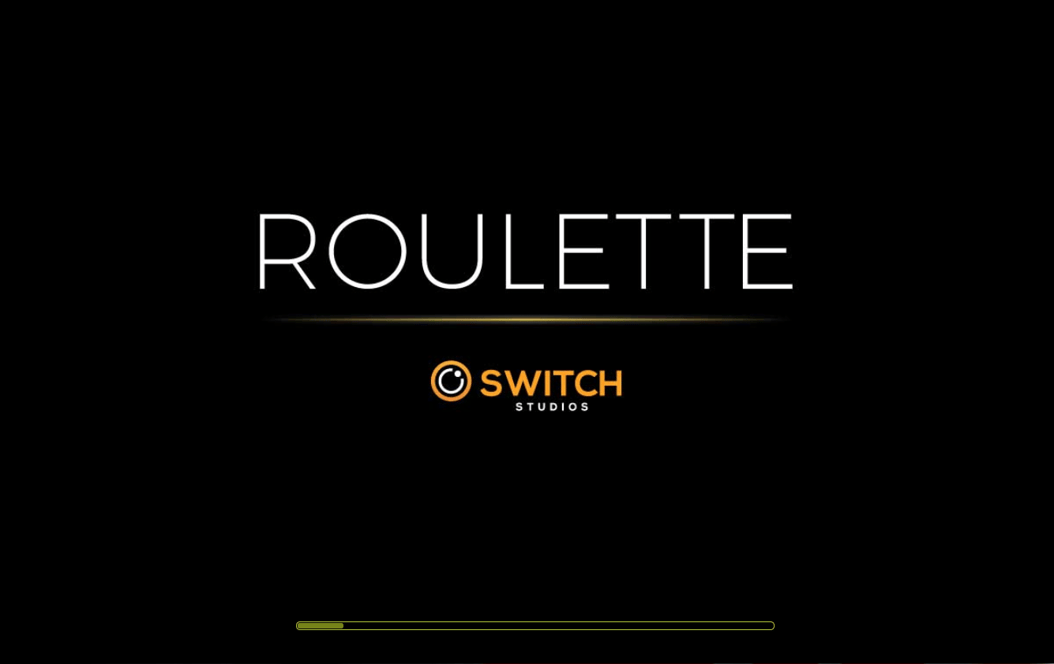 In this Roulette table by Switch Studios the minimum bet is €0.25 while the highest is €1k. I stuck to my small bets to get the most spins out of my last €4.54.
Bet 1: An outside bet, on red. The ball stopped on Black 10 – No win.
Bet2: Two outside bets, one on red and one on odd. The ball stopped on red 1 – giving me a €1 win!
Bet 3: Bet on Black and even. The ball stopped on Black 13. I won on my black bet giving me €0.5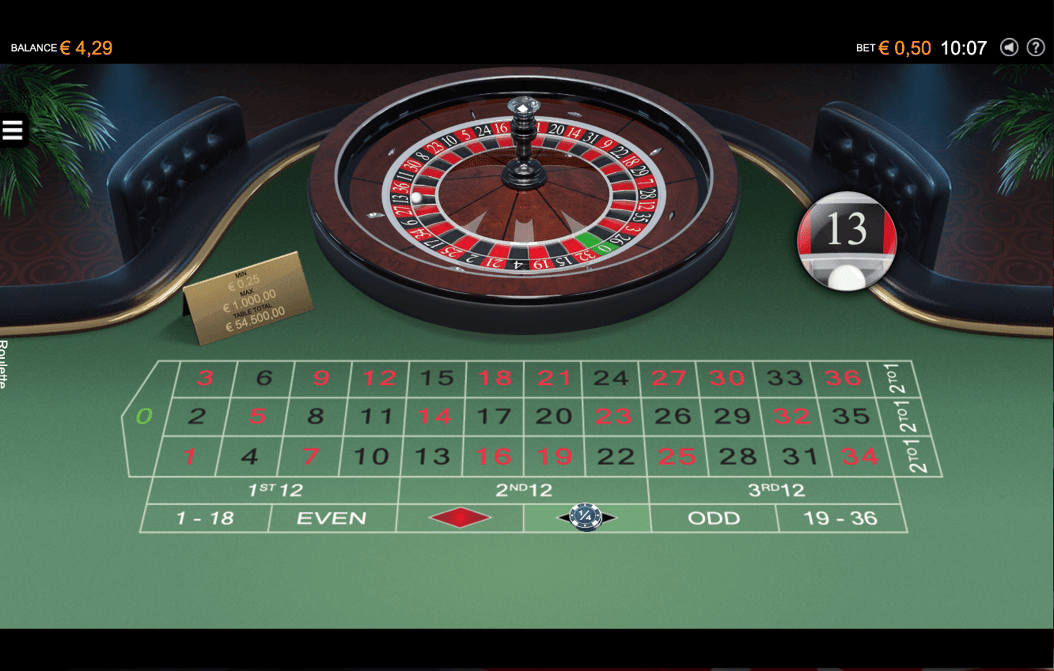 Bet 4: The same bet again. The ball stopped on Red 9. No win.
Bet 5: Changed my outside bet to Red, Odd and the row 2nd-35th Ball stopped on 9 Red again. Giving me a €1 win.
Bet 6: An increased bet. Now betting €0.5 on a dozen bet… the middle row. The ball stopped on 26 giving me a win of €1.5
Bet 7: now I could bet big… €5 bit on red. The ball stopped on Black 33… Lost
Bet 8: I used my last €0.5 to bet on red again… the ball stopped on… Black 22… now I had used up all of my money.
You can also try this graphically fabulous Roulette game – accept your Mr. Play bonus here!