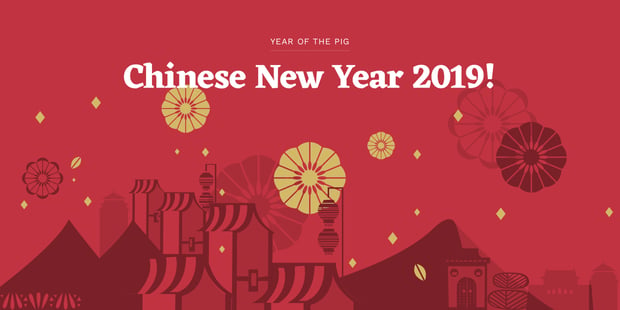 Part 7: A very Happy Chinese New Year

Anonymous

Published 06/02-2019
Happy year of the pig! Is it not exciting times we are living in, where the highest temperature of the earth is 100 degrees warmer than the coldest place on the earth? And here I am trying to do the best I can with my 20 Free Spins a day!
Today I once again had spins to Starburst. Unfortunately, I wasn't as lucky as previous days and only made €1.45 which I guess isn't bad…it also isn't great. I think the frustrating part was that I didn't win anything on the first 17 Spins, but then again 20 Free Spins does not guarantee any wins at all so €1.45 is better than nothing at all!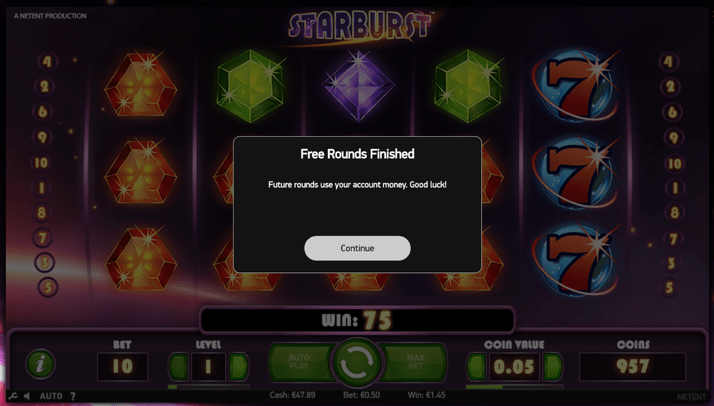 After using my Free Spins, I felt like I wanted to try something new. A new casino game, but Dealers Casino has so many new games to choose from. I think I read somewhere that they update their platform with 2-3 new games a week – very impressive! So, I decided to visit the Casino Magazine. Which you can find on the bottom of the lobby:

There they have a page where they inform you about some of the new games that are live on the site. They describe the different game features and something they describe as RTP…Return to player… Think that is the percentage of the money that is betted that will be paid back over time to the player.

Anyhow, the newest games for today even included a game that had a Chinese inspired theme, so I thought, being the year of the pig and all that I should try it out.
The video slot Xi You Ji really had some authentic graphics and suiting music. I felt transported to China instantly! It reminded me of being young and visiting Chinese "All you can eat buffets". I wish my casino balance would have been as full as I was after the all you can eat buffets, but mostly I just lost money.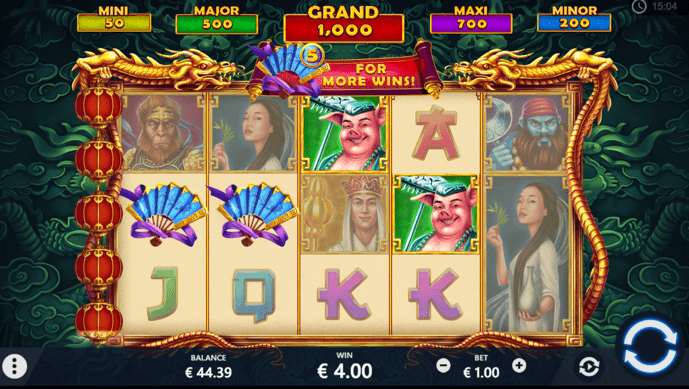 This was my biggest winning which was very very nice to get! €4 on a €1 is really good! Though I was expecting these extra features, but to get to those you had to lighten these lanterns…that you can see on the side…and that was WAAAY harder than expected… I didn't even manage to light one of them completely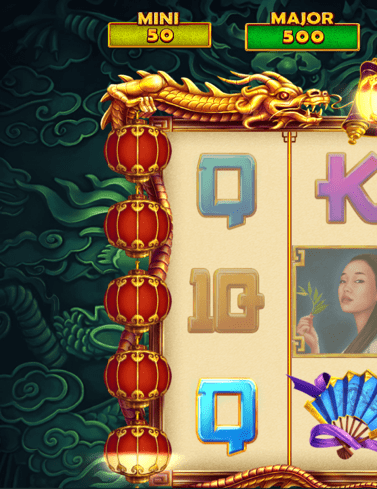 And I played for 30 minutes…
Besides that small fact, I really liked the game. I think if I get some more winnings, I would definitely play it more, but right now I want to make sure my €50 starting capital lasts as long as possible!
You can also test your luck with Free Spins at Dealers Casino.