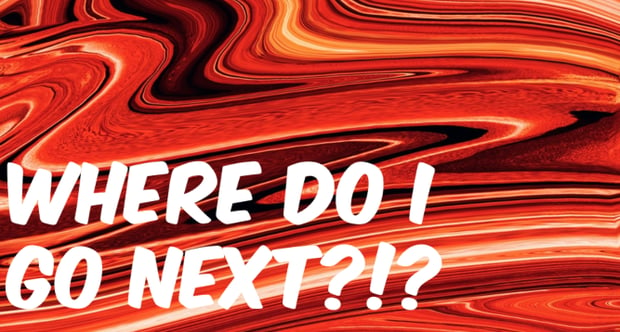 Part 84: The part where I decide where to go next!

Anonymous

Published 25/10-2019
Since I managed to wrap up my Mexican Lanadas Fiesta in the last part of my blog I thought it was time for something else. The last couple of online casinos I have focused on have all been Aspire Global operated casinos so this time I'm looking for something different. I'm looking for a casino that has other types of games, and another type of feel.
Here is what I'm looking for:
- €10 minimum deposit
- Minimum 1 Gambling License
- A no deposit bonus
- Scratch Cards
When I was telling one of my friends that I was looking for a casino with these characteristics she said "Oh you should try Gratorama! It's really simple, the games are entertaining and best of all… a €7 No Deposit Bonus!". This got me intrigued. I feel that an online casino that offers a no deposit bonus must have big faith in their casino, as it needs to earn money on the customers and can only do so if they after receiving the bonus feel like it was worth playing there…
The no deposit bonus is something I have never experienced before and it is also one of the main characteristics I want to try out because there are not a lot of casinos that offer this and finding one that does and is fair is like finding a needle in a haystack. So, before I took my friend on her words, I decided to read through the Gratorama Review on FindFairCasinos – if you want to do the same before you start playing you can do so here!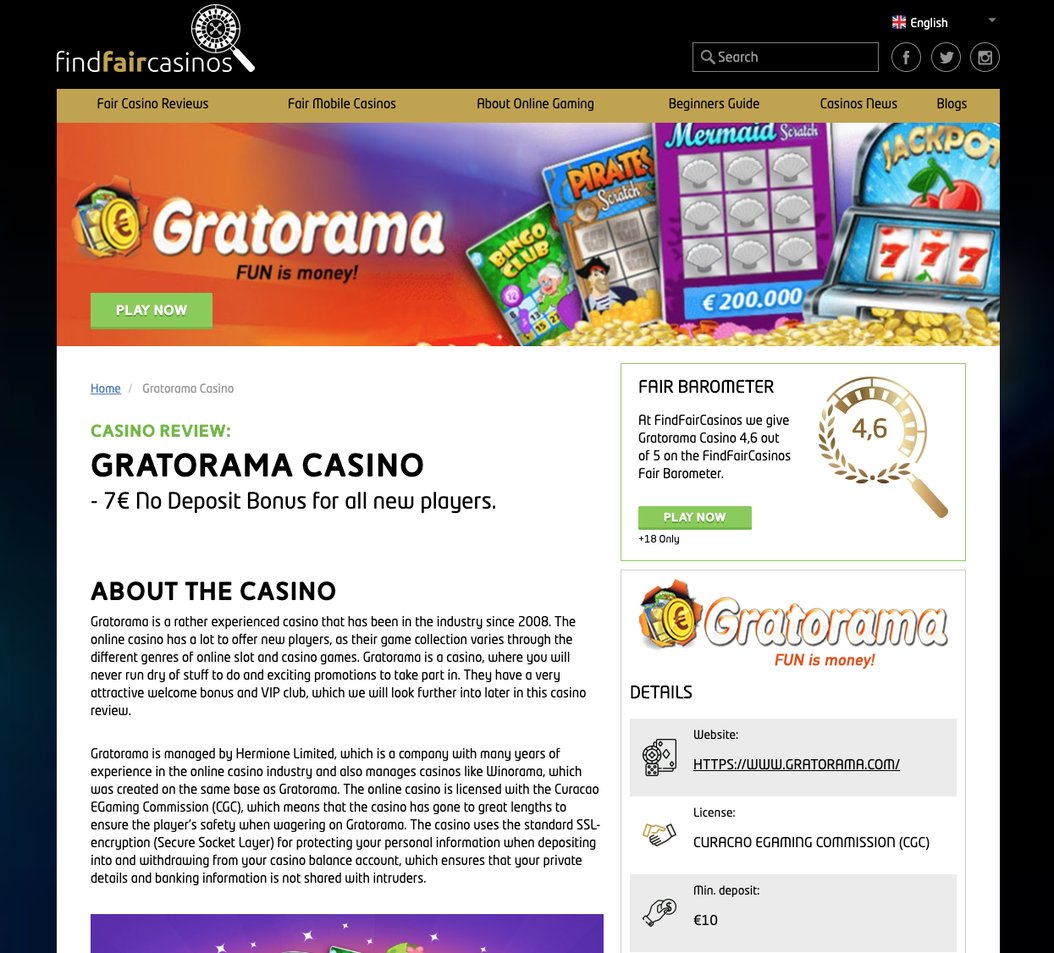 From the review I could understand that my main characteristics were all met. The minimum deposit for this online casino is €10, it has a license, it has scratch cards and a no deposit bonus. From the pictures in the review, I could see that the look and feel of the casino were totally different from the ones I have previously experienced. In a way, it is a little more childish, and that is not necessarily a bad thing. I also learned from the online casino review that the wagering requirements are 30x, something that surprised me as this is quite generous compared to other online casinos and considering that €7 are completely free.
Following the links here on FindFairCasinos is something I recommend as I discovered that not only did I receive a €7 No deposit bonus, but because I followed the link on the review I would also get a 100% Match-up on my first deposit up to €200! I am pretty stocked to get started so let's!