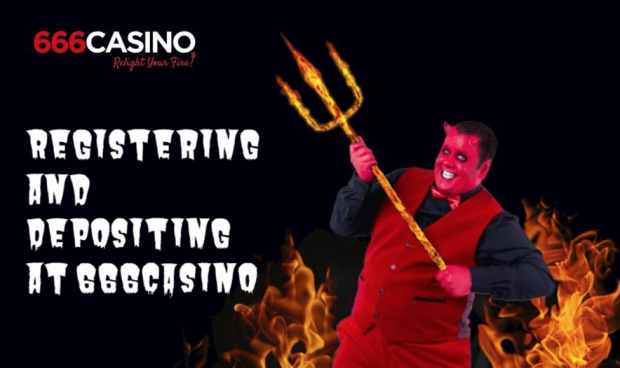 Part 87: Registering and Depositing at 666Casino

Anonymous

Published 29/10-2019
As with most other casinos, it is very simple to register with 666 Casino. In the first step, they ask you about your name and where you live while the second step goes slightly more into detail, with phone number and postcode being included.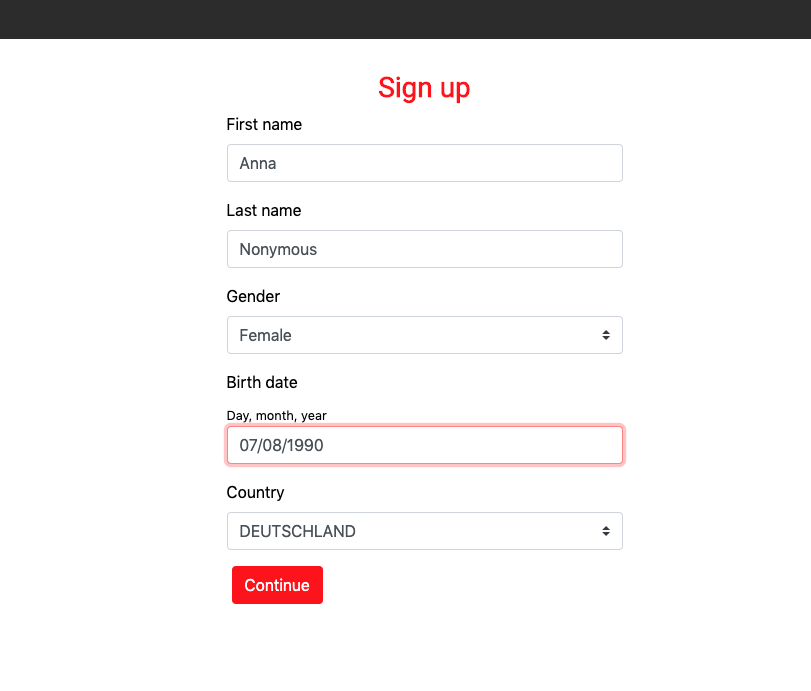 Hey now you guys know when my birthday is! Next year is a big one so I expect gifts ;) hehehehe!
In the third step of the registration process you choose your Username, Password, and Currency. I am happy to announce that 666 Casino accepts Euro, Canadian Dollar, Great British Pound, Norwegian Krona, Swedish Krona, and New Zeeland Dollar. Not all casinos offer this many currency choices, therefore, I must say that this is a plus.
After filling in all that information… it takes literally 1 minute, and you will receive an e-mail where you just have to click on a link to verify that the email is correct. You are then led to a page where you get to choose the preferences of how you want to be contacted by the casino and if you want to be contacted about promotions as well.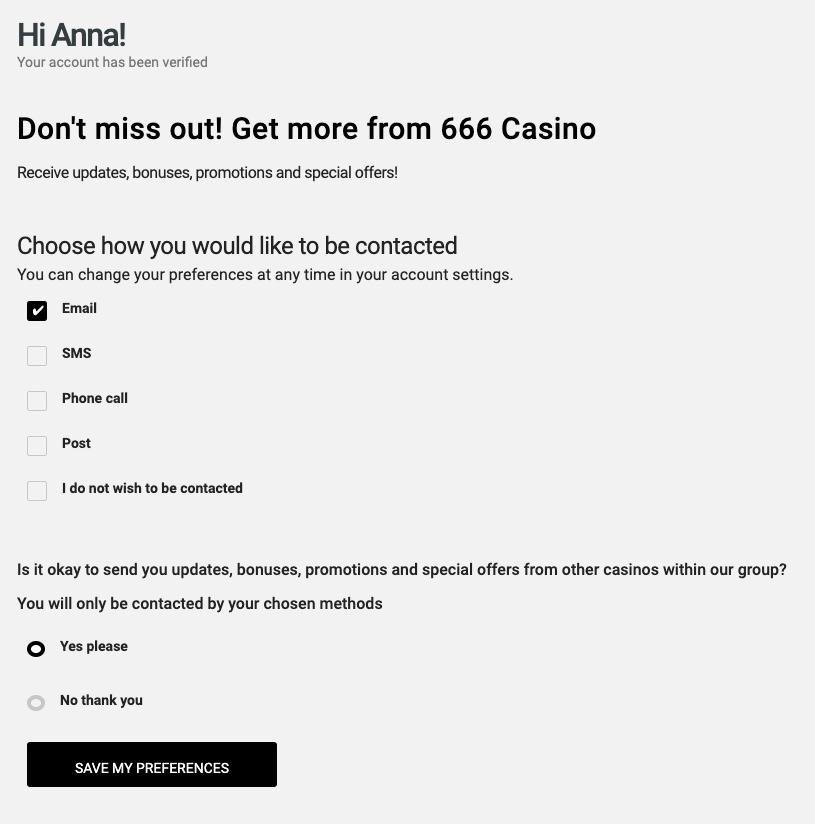 I have not received this choice from any other online casino, and this is something that I truly appreciate, because there is nothing worse than being contacted by phone calls or SMS, at least according to me. After saving your preferences you get to the online casino's front page and now it is time to deposit!
The deposit button is easily accessible at the top of the front page. Once pressed a pop-up window appears, informing about the minimum deposit and that there are no fees on deposits, another great thing about this casino!
As you guys know by now, I use Skrill for depositing and withdrawals. This E-wallet lets me control how much I spend on online casinos and I feel safe knowing that I am not entering my credit card numbers into several different casinos. Unfortunately, as a Skrill user, I'm not eligible to take part in the welcome bonus.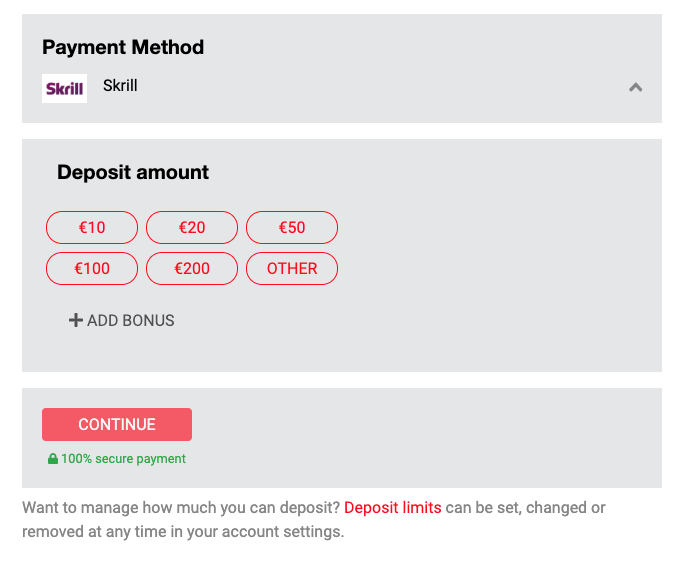 I decided to deposit €20, this should be enough for me to try out a lot of games and hopefully also win some…hehehe… Strangely enough, there was an ADD Bonus button so I thought I might as well try that out… I added the 100% Match up and the 66 Bonus Spins and clicked continue. Once that had worked the page took me to a "Deposit pending" page. This made me a bit nervous since usually, the deposit is instant… but then I just refreshed the page and whoop… €20 in my cash balance and to my surprise €20 in my bonus balance… That was a pleasant surprise!

If you like me want to take part in this spooky casino adventure – then you can take a look at our review and sign up here!