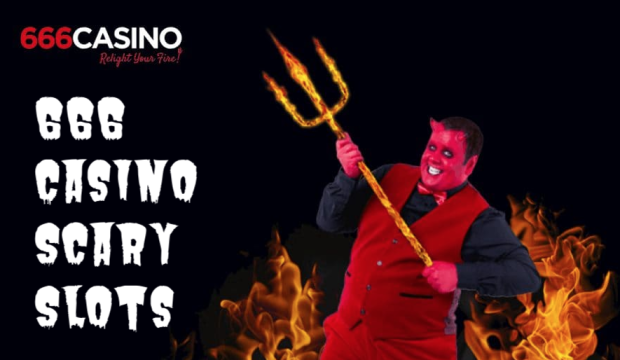 Part 89: Scary slot machines at 666Casino

Anonymous

Published 04/11-2019
Did you guys go trick or treating this weekend? I didn't, I also didn't have any kids come over for candy, which left me with a huge amount of candy all to myself…to be honest, I think I've eaten enough candy to build a strong and protective fat layer for the winter, but I mean I couldn't just let that candy go to waste, could I?
The lack of visitors didn't just leave me fat, it left me craving to be scared. Luckily 666Casino specializes in this. They have a bunch of "scary" slot machines, that will not only raise your pulse but hopefully also raise your casino balance!
So, I've set out on the quest to find 666 scariest slot machines, and the only way to do so is by trying some of them out. Unfortunately, there is no way to filter the games for a certain theme, so to find the scariest game I just have to try as many of them out as possible. Today, I decided to try out "A Dark Matter – online slot", the video slot "Book of Halloween", and finally the scary "Voodoo Gold" slot.
A Dark Matter – Online Slot
This is a Microgaming slot machine that they have created together with Sling Shot Studios. The game itself takes place in a small English town where mysterious disappearances have taken place.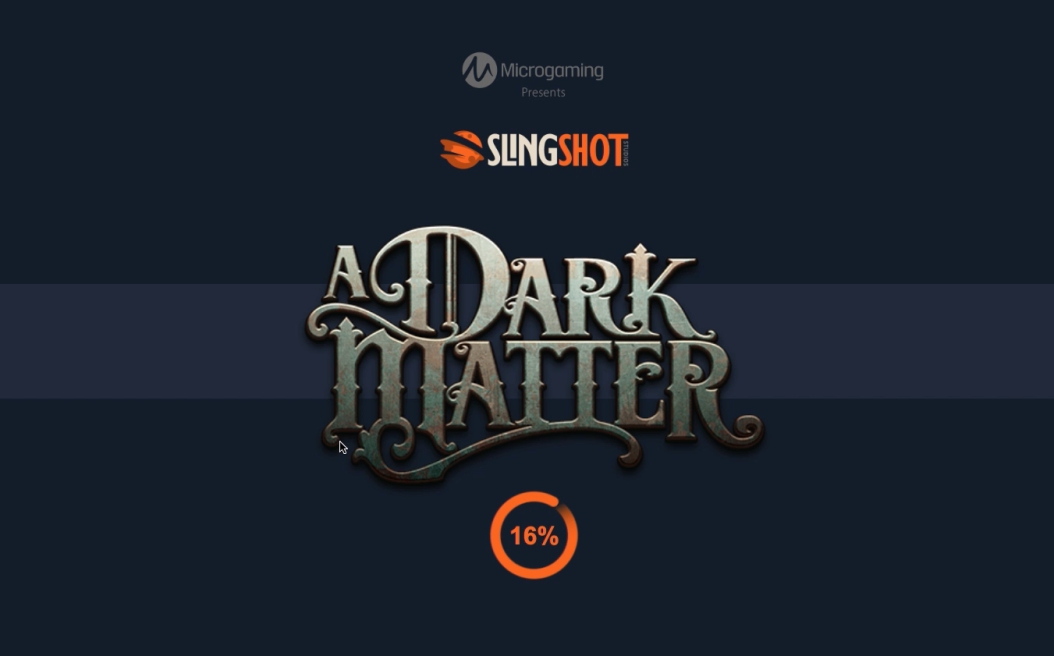 The music and the symbols are both scary, though I wasn't terrified… so on the "Scary Scale", this only gets a 3 out of 5. If you haven't seen the video (and yes, I know the music on the video is not the same, I just always forget to turn the sound on when I film) this is a sneak peek at how it went:
Bet 1: First I adjusted the bet size since the standard bet is usually a bit higher than what I am used to. This slot machine is quite fun because there is the possibility to not only bet 1 coin per line but also more coins per line! I decided to have a coin size of €0.02 but bet 5 coins per line. I won already on the first spin! A €0.5 win!
Bet 2: No win
Bet 3-5: No win
Bet 6: Decided to change some things around and increase the coin size to €0.05 the total bet was now up to €1.25. Unfortunately, I did not win.
Bet 7: An entire reel filled with Wilds. Whoop whoop! A €5.50 win, that is awesome!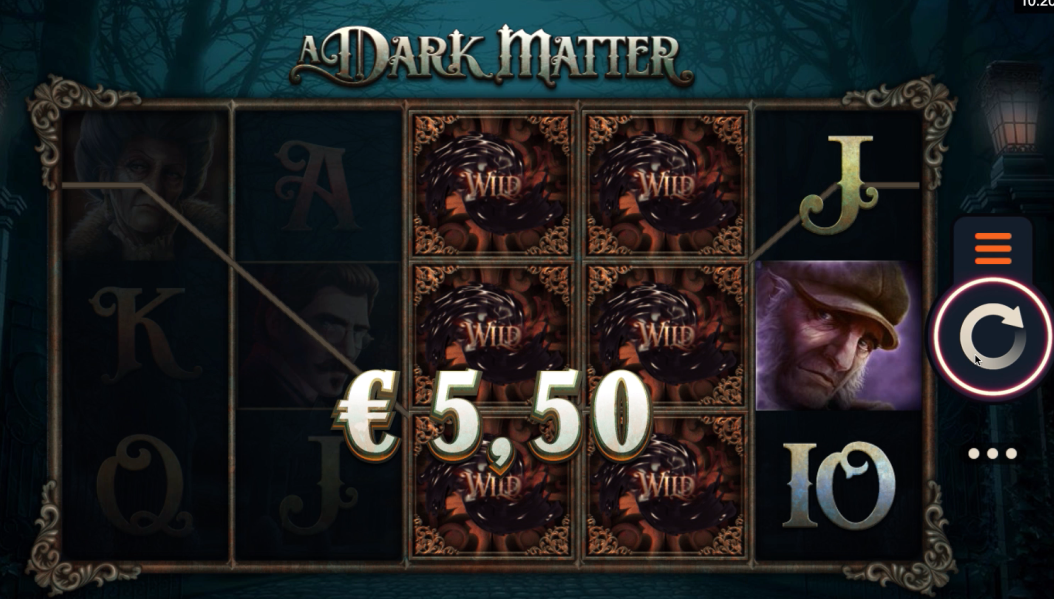 Bet 8: Now I decided to play a bit more conservative and take the coins per line down to 2 but keep the coin size to €0.05, which meant that the total bet went down to €0.5 – No win
Bet 9: a €1.8 win!
After this I had some more wins but none as big as that €5.50 win. I thought that the wild feature was extremely cool and dark… unfortunately, that didn't happen more than that one time.
Want to experience the creepy music and thrilling wild – Register to 666 Casino today!
Book of Halloween
This slot machine is provided by Scientific Games. I didn't feel that this slot machine was scary at all. It did have a bit of a "Hocus-pocus" feel, and that movie is like scary cute, which I guess is also nice. I would only give this game a score of 1 out 5 on the "Scary-scale". What I do like is that 666 Casino offers several different types of slot machines that work under the theme "Scary". My point is that there is more to the theme of scary than just ghosts as we can see by this slot machine.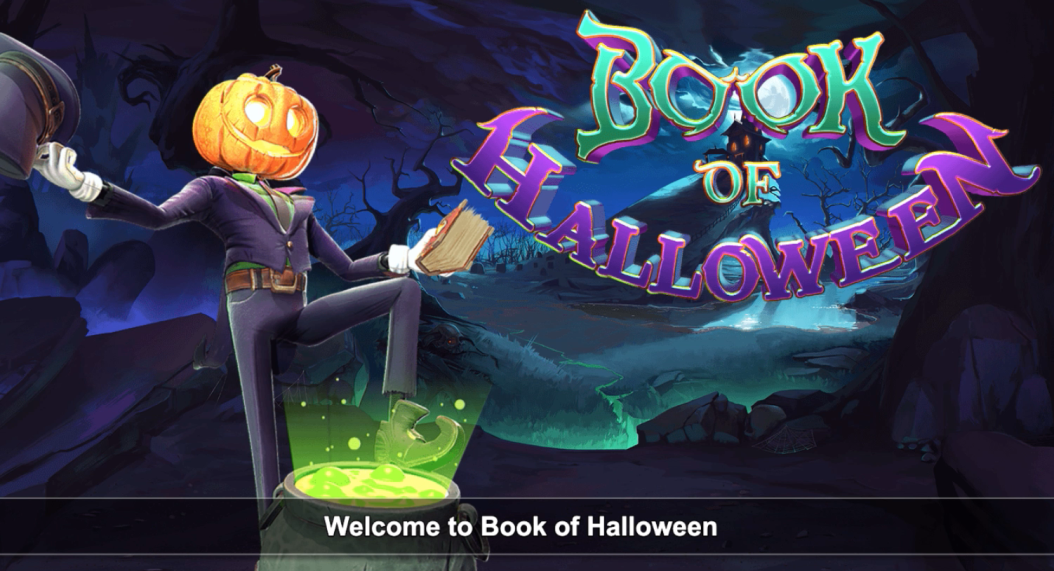 This video slot includes a gamble feature where we can win increased winnings or up to 20 Free Spins. The gamble feature is not always activated and unfortunately, I didn't understand what exactly it was that triggered the feature. There is also the possibility to trigger 10 Free Spins by landing 3 or more "Book of Halloween" symbols. As usual, I adjusted my bet size to €0.2 to start with.
Bet 1: I won! €0.2
Bet 4: I won another €0.2
Bet 7: another win! This time only €0.1
Now I decided that it was time to increase the bet size a bit. I increased it to €0.5
Bet 8: No win
Bet 9: a €0.25 win! With the increased bet sizes the winnings increase!
I managed to win some more and lose some more but it wasn't until my 20th or something bet that I saw a big win! €11.25, now this is one of the biggest wins I've ever experienced on slot machines. As soon as I won the gamble wheels appeared and I was left with a big question. To gamble or not to gamble.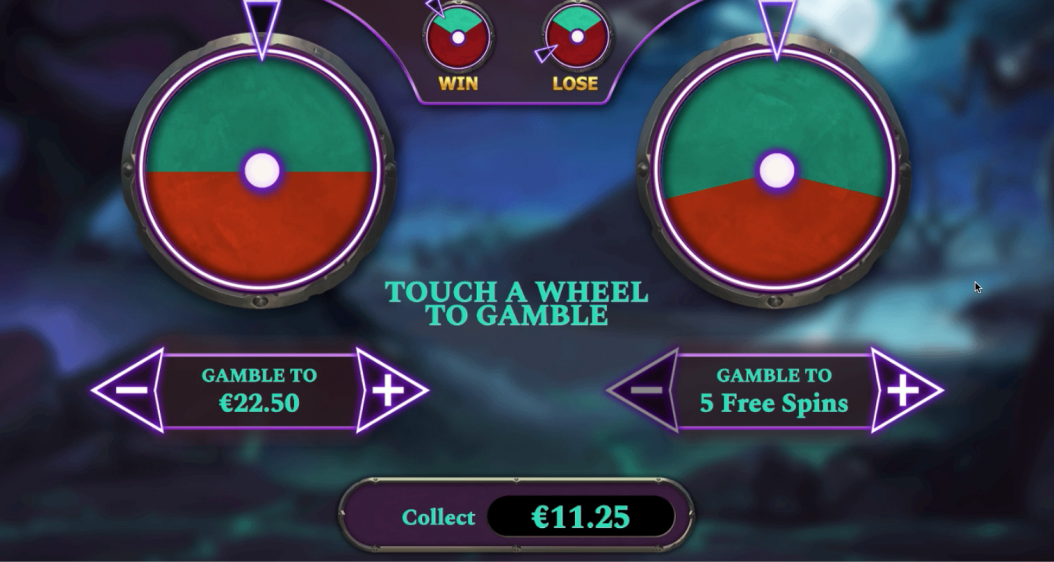 I decided to gamble and go for doubling my winnings, I mean there was a 50% chance I'd win!
But…I didn't…
After this I experienced some more wins and some more losses, but my biggest win was probably one where I managed to land two "Book of Halloween" symbols in combination with a cauldron giving me a €2.25 win.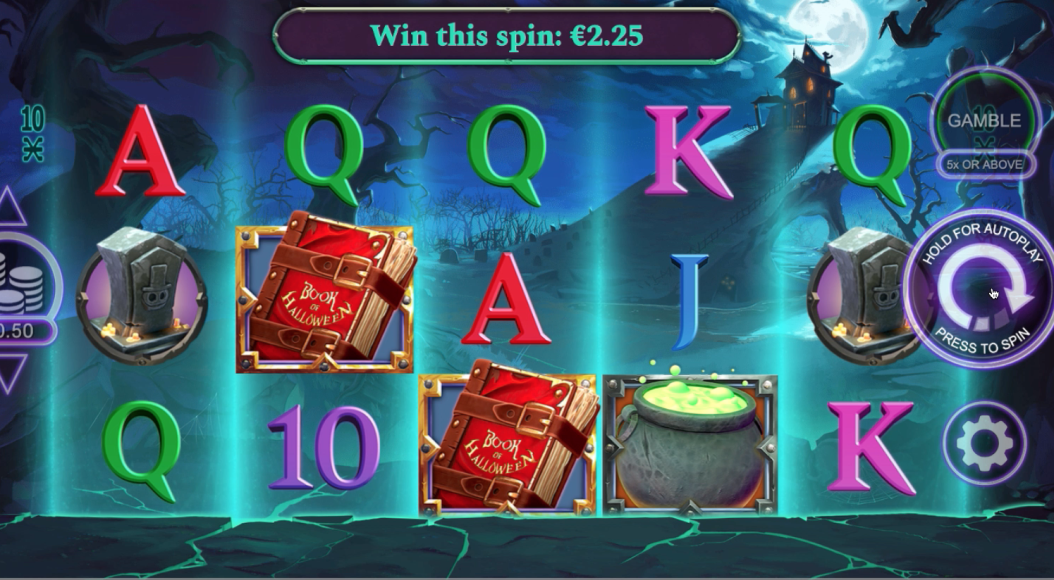 Voodoo Gold
The last slot machine I decided to try was "Voodoo Gold". Elk Studio is the game supplier behind this video slot and the game takes place in a swamp in what I imagine being New Orleans. Visually this is the best slot of the three I've tried today. There is something ominous and scary about the entire game and it manages to transport the player to another realm. This gets a score of 4,5 out of 5 on the scary scale. I like that Elk Studios have put so much thought into this game that even the loading screen contains a "Warning: Trespassers will be eaten" – sign. The green and dark colours of this game in contrast with the gold caught my attention and had me excited for what was to come.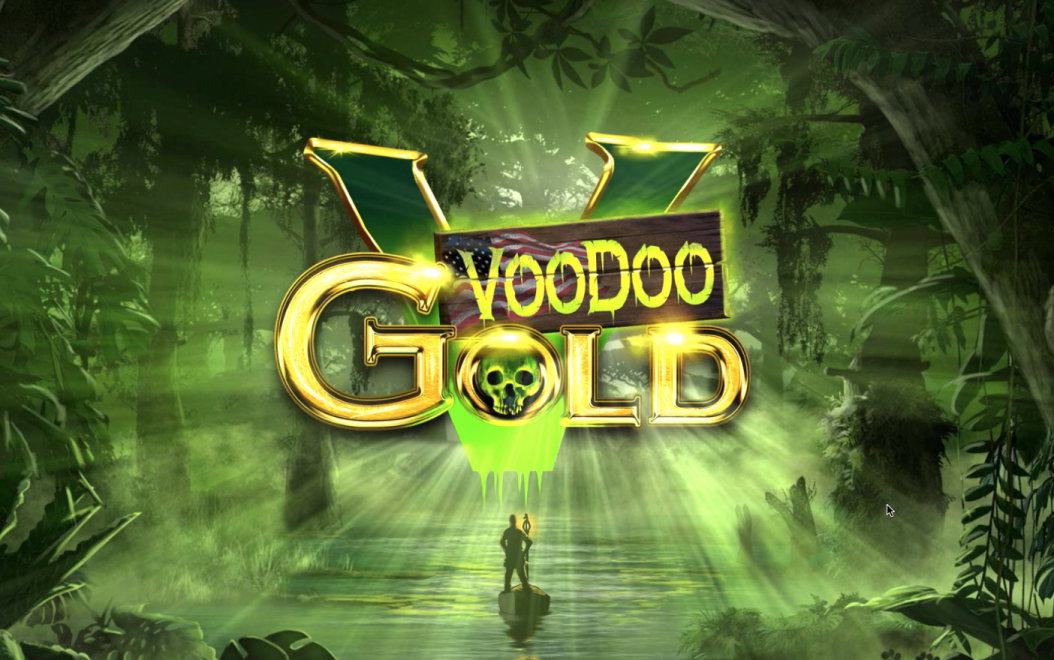 Bet 1: I took the bet size down to €0.4 to be able to play several games. I also noticed that there is the possibility to play different bet strategies, so I started with the strategy I thought I would like the best the "Jumper strategy" – In this, the bet level rises after every winning round and resets after a loss. On my first bet, I didn't win.
Bet 3: Another point that sets this slot machine game apart from many of the others is the fact that it has cascading reels. This means that the symbols fall instead of them spinning around. On my fourth bet, I won €0.03. The winning symbols then disappear and are filled by new cascading symbols giving me the chance to win more than once on the same spin, which I, unfortunately, didn't.
Bet 5: Another win, this time €0.08 but since the winning symbols disappear and give the chance for another win, I ended up winning €0.12! For every win, the game map becomes bigger and bigger giving us more chances to win.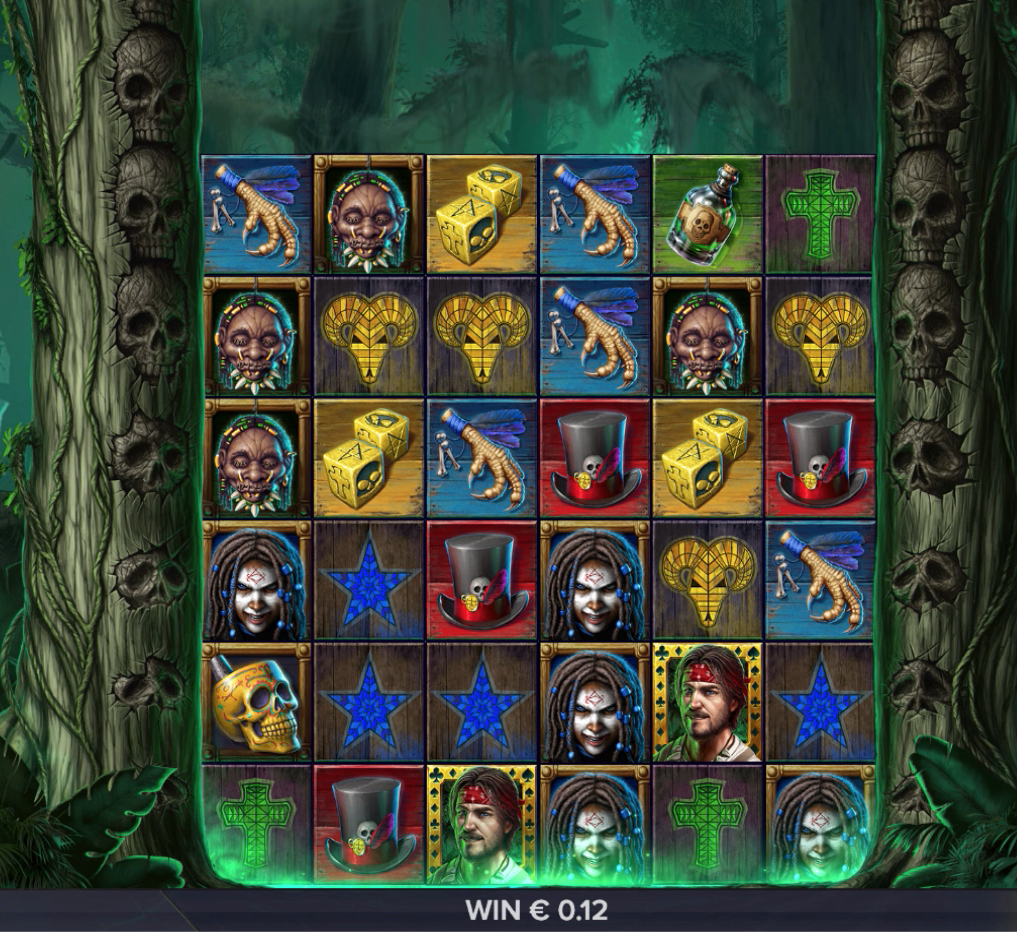 After a while I decided to try another betting strategy to see if that could perhaps help me win a bit more. I opted for the "Leveller" betting strategy. This would raise the bet two levels after 5 consecutive losses and resets after a win.
Bet 10: Once the strategy was changed I won! €0.28!
Bet 12: A wild win – giving me a total win of €0.32
Bet 15: A big win compared to what I had been winning so far, the win totaling €0.46
I played some more and won some but mostly lost some. Despite this game having the best graphics and coolest features, with the cascading wins and the Bet Strategies it is also a high volatility game so we can unfortunately not expect too many wins.
All in all I love that 666 Casino offers a variety of "scary" themed slot and that they approach the "terror" from many different angles, some being voodoo slots, other being cute slots like the "Book of Halloween", I would say that this casino has slots for every type of Halloween-freak and that they deliver not only around Halloween but always!
Right now, you can join this online casino and get a fantastic welcome offer consisting of 66 Free Spins and a Match-up bonus amounting up to €666!
Register your account here, to claim the bonus!