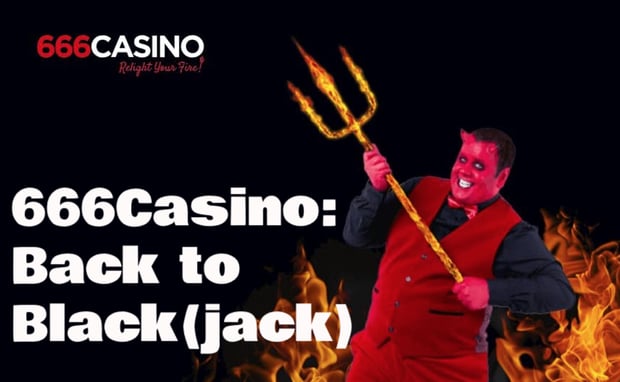 Part 91: Back to Black(jack)

Anonymous

Published 15/11-2019
I've spent some time showing you some different "scary" slots available at 666 Casino, but slots are not the favourite type of game for all gamblers, I included. Therefore, I thought it was time to show you guys what else they have, and with what else I mean which Blackjack games are available.
I wanted to start with non-live games here in the beginning as I find the non-live games to be a little bit less stressful. 666 Casino has divided the casino games into different categories, so it is easy to find the games you are looking for. Like now, I just wanted to see the blackjack games so I could just easily go into the "Blackjack" category. I appreciate that none of the live games is in that category. All of the Live-casino games are under the "Live" category, so when I am ready for live games I can just head there.
There are 20 Blackjack games available on the 666 Casino website, which means that there is a lot of entertainment to have. I wish I could test them all now but it better is to pick three and review them first. So, I decided to check the following three games out "Blackjack – Players Choice", "Blackjack - NetEnt" and "European Blackjack Gold".
Blackjack Players Choice
The first game I decided to try out is a blackjack game with a twist. Five hands are dealt face down on the table. You then choose one hand where the first card is shown. With the help of seeing the value of the card we then have to choose whether or not we want to keep the hand or discard it. If we discard the hand the next hand that is chosen you have to keep. Once you have chosen a hand you have to choose a hand for the dealer. What I didn't notice until I started writing this review is that despite the hands being face down the value of the cards can be seen on the top of the screen…DAMNIT… this would've been great to know before…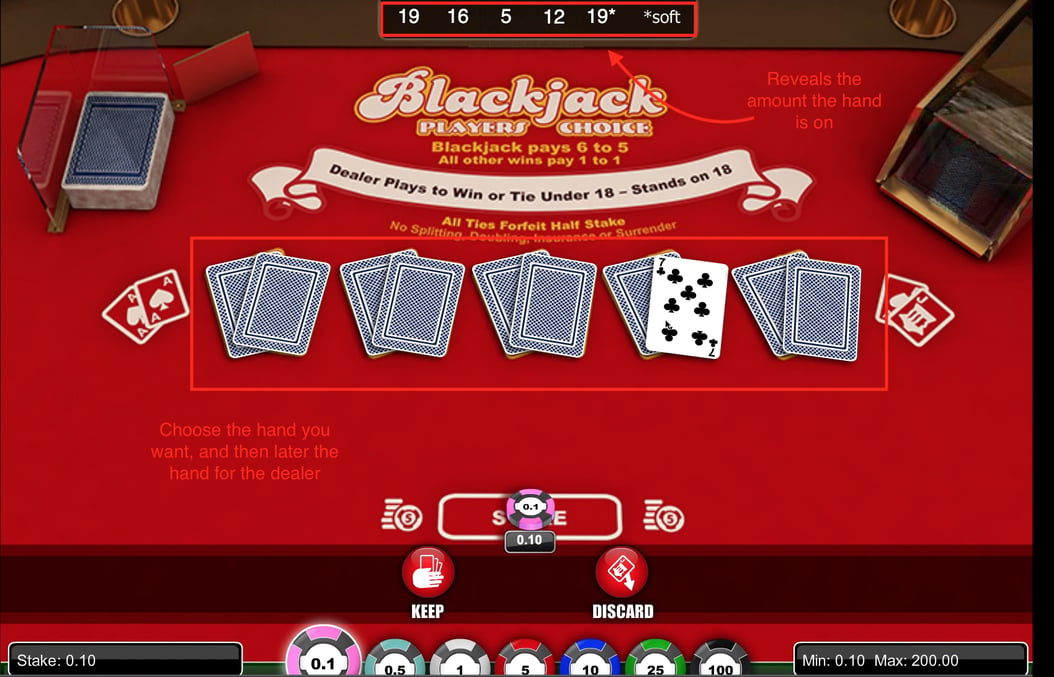 If I'd known that those numbers were there I think I could've made sure to win all the time, but now I didn't, so I often made stupid mistakes, e.g. where I opened up a hand and then didn't like what I saw and had to take the next hand.
Either way, with mistakes, I still managed to win some bets, and knowing what I know now this is a game I will come back to several times as it is a classic blackjack game but with a fun twist. I would also recommend any new players to try the game out as well since it allows you to try different hands and see how you go with that… plus you can always give the less good hand to the dealer and win almost automatically.
If you want to perfect your Blackjack skills with this game, I propose you claim the 666 Casino welcome bonus, a much favourable match-up awaits!
Blackjack – NetEnt
The second game I decided to try was a traditional blackjack game with the lowest bet being €1 and the highest €500. This means that it is a little bit higher than what I would've wanted, not because €1 is a lot but more because I would've liked to have some lower options. I lost all the hands I played, which means that €1 is a lot. I even lost on hands I feel like I should've won.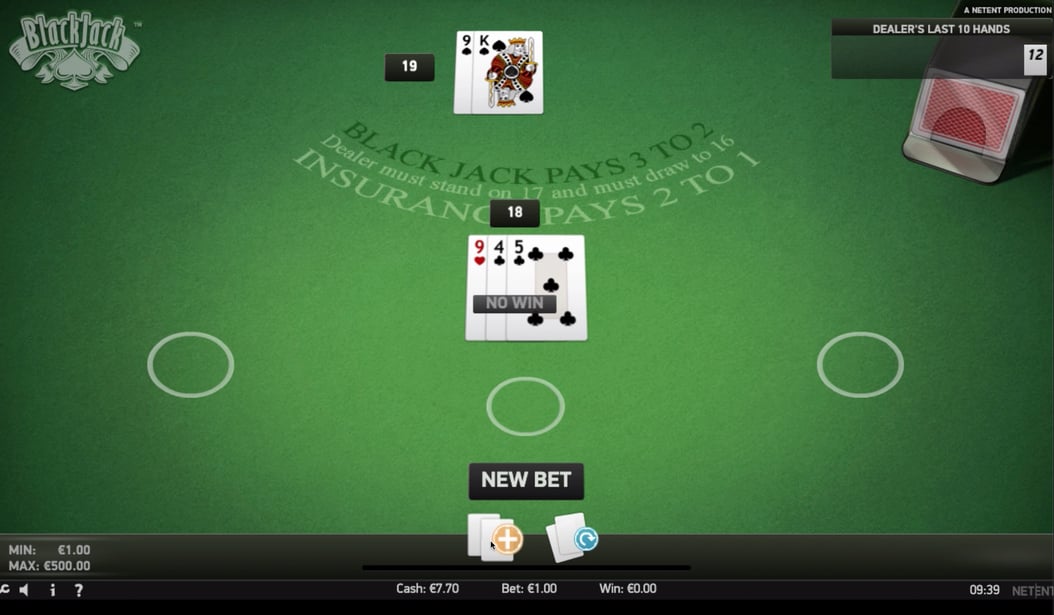 If you have more experience with blackjack and feel comfortable with bigger bets and sometimes lose more than you win, I would definitely recommend this game. The graphics are neat, and I love that the dealer's hands are all saved so you can look back on them.
European Blackjack Gold
The question for many players is whether or not there is a difference between European and American Blackjack? There is a clear difference between European and American Roulette, and you can read all about it here.
In this Quickfire game the minimum bet is also €1 while the maximum bet is €200. The layout is pretty basic and there is the chance to bet several hands. I choose to stick to just one hand, as I thereby had less to keep track of. The graphics of "European Blackjack Gold" are nice, it is easy to see what is going on and easy to place bets or make the bet smaller. Sometimes it is also possible to take out insurance on some hands, but I didn't understand what that was about.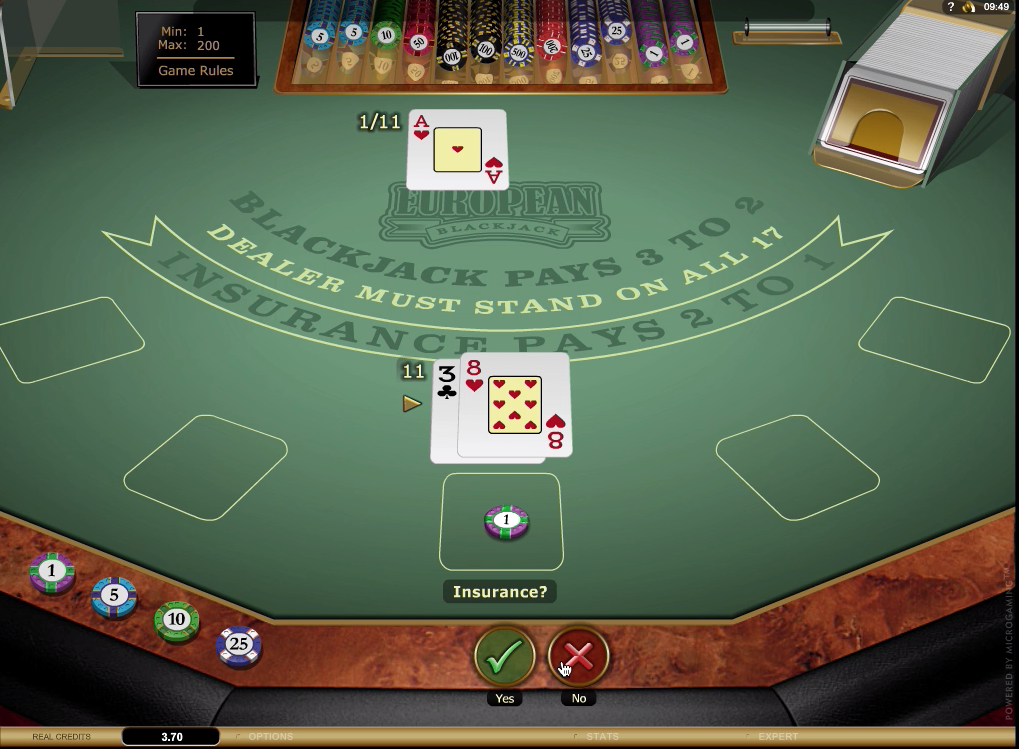 Because of the game's easy going-ness I decided to up the ante and try some bigger bets. I managed to increase my balance slightly which I must say was fun. I would recommend this game as it is an easy to understand blackjack game, with lower volatility than the previous game mentioned.
If you want to try "European Blackjack Gold" – your match-up bonus awaits you here!
Overall, I must say I was a bit frustrated with the 666 Casino blackjack games. The three games I tested worked perfectly, but there were several games that I couldn't try due to them being made on a Flash system. Flash is an outdated system that in 2020 will stop working on most Chrome devices so I hope that 666 Casino looks into this and updates their library with some games in an HTML5 format! I did like that 666 Casino offered some games that cannot be found in other casinos, such as the "Blackjack – Players Choice". This game was my favourite of the three.
Remember that if you follow the link below you can claim a 666 Casino welcome bonus which includes a Match-up on up to €666 and 66 Free Spins! With the Match-up bonus, you can try as many of the games as you like without spending your own money!
Claim the 666 Casino Welcome Bonus today!