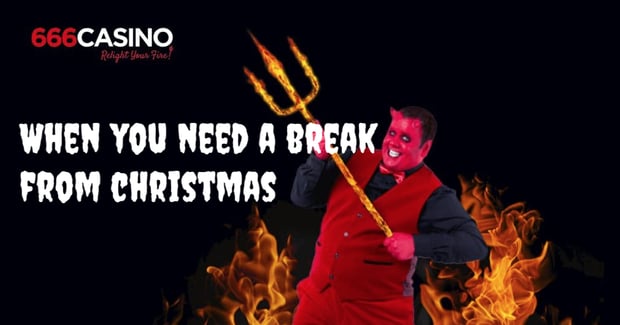 Part 96: When you need a break from Christmas

Anonymous

Published 26/12-2019
Part 96: When you need a break from Christmas
Hello everybody, just me checking in here during the Christmas break! How are you all? Fed up with Christmas food or still enjoy it? I enjoy Christmas food, so much that I sometimes have it in the summer as well. Either way, this will not be a post about Christmas food, even though I wouldn't mind talking more about the best filling for a turkey…but I sometimes need a break from all of the Christmas things, and what better than to dive into 666 Casino's big game portfolio? As it has previously been mentioned, the casino has a variety of slot machines, Jackpot Games, and classic table games such as blackjack and roulette.
I decided to focus on the table games since it has been quite some time since I last tried any of these out. Unfortunately, many of the table games are still on the Flash system so make sure to enable your flash before testing these games.
Atlantic City Blackjack Gold
This table game is from the cooperation between Quickfire and Microgaming. The minimum bet is €1 which fits my preferred betting size. For players interested in betting bigger the maximum bet is €200.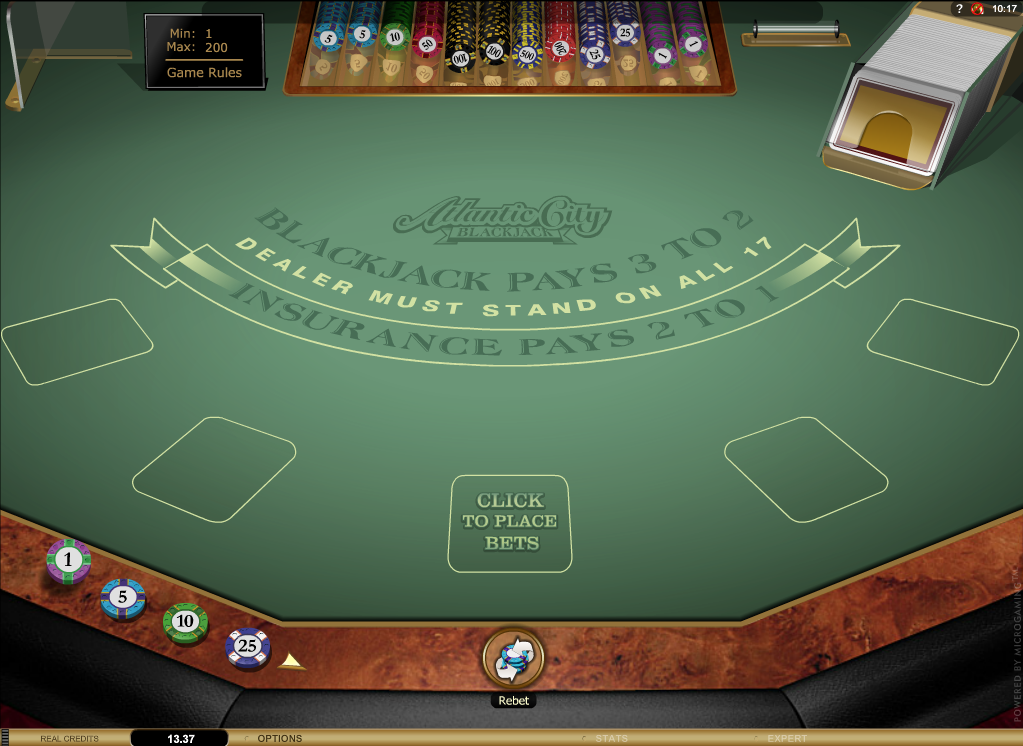 Bet 1: I decided on betting €1 and was dealt a hand consisting of a 3 and a 7, I decided to hit. I got a nine, here I decided to stand. The dealer also got 19 and the bet was pushed.
Bet 2: For my second bet I decided to re-bet the €1. I was dealt a 4 and a 2, I hit, got a J and now the question was to hit or stand… I hit and busted.
Bet 3: Another €1 was bet. The dealer dealt me a 10 and a 6 I decided to hit. I got 21 and won!
Bet 4: Once again I bet €1. I was dealt a 6 and a four by the dealer and continued by hitting. I received an 8 making my total 18, where I decided to stand. The dealer bust with 22 so I won!
Bet 5: I decided to gamble a bit and bet €2. The dealer dealt me two J's I decided to stand. And I won!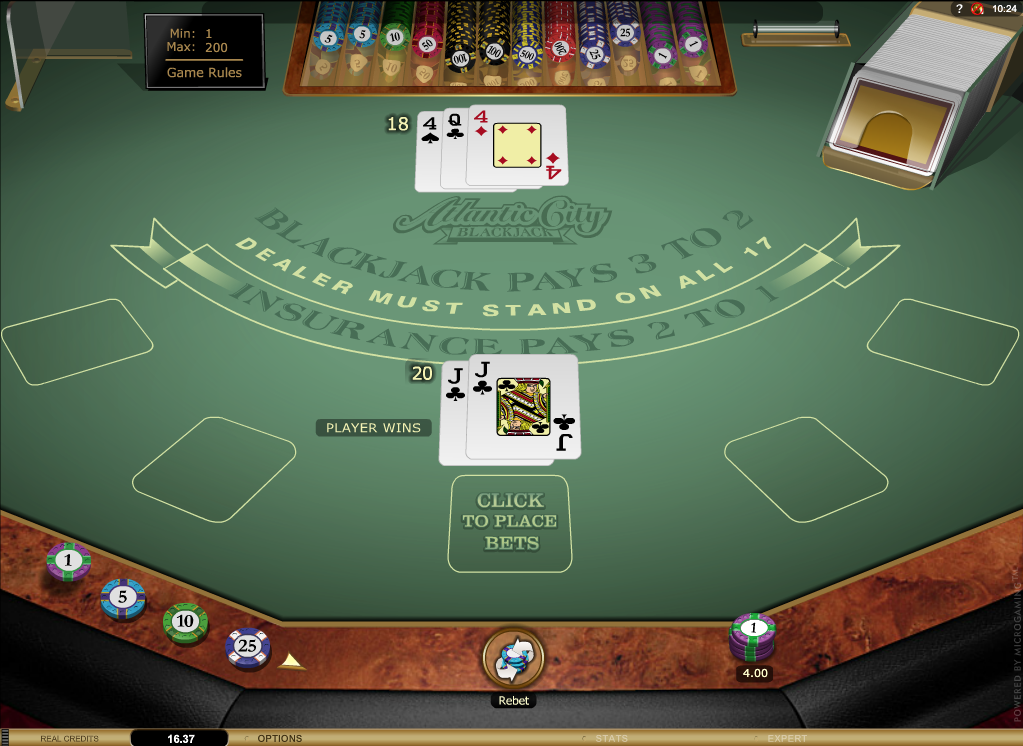 Now that I had increased my casino funds by €3, I thought it was time to test a roulette game.
You can also take a break from the Christmas food and play some Blackjack here!
Double Ball Roulette
From game supplier Leander comes this fantastic roulette game. The minimum bet of €0.1 is perfect for cowards like me, while the maximum bet is €100. Because this roulette game has two balls it means that a jackpot is possible. The jackpot is achieved when both balls hit the number chosen by the player.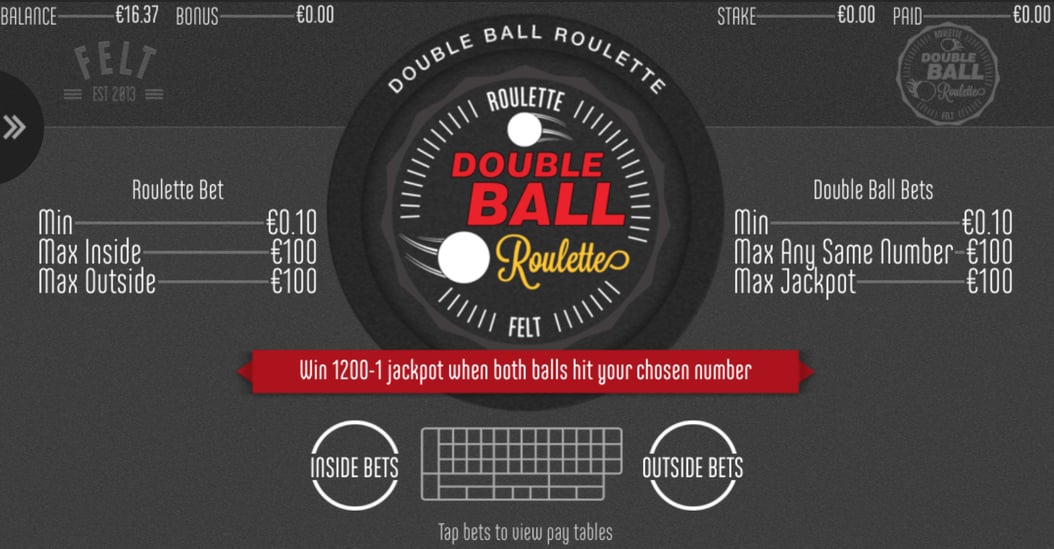 Bet 1: I love starting with some outside bets, therefore I started with a €0.5 bet on red. One of the balls stopped on 35 black while the other on 30 red. Which meant that I didn't win since both the balls have to stop on red for my bet to win.
Bet 2: I decided to once again make a €0.5 bet but this time on Red and Black hoping that the balls would stop on two different colours once again. This time the balls both stopped on black, 2 and 11. And therefore I did not win this time either.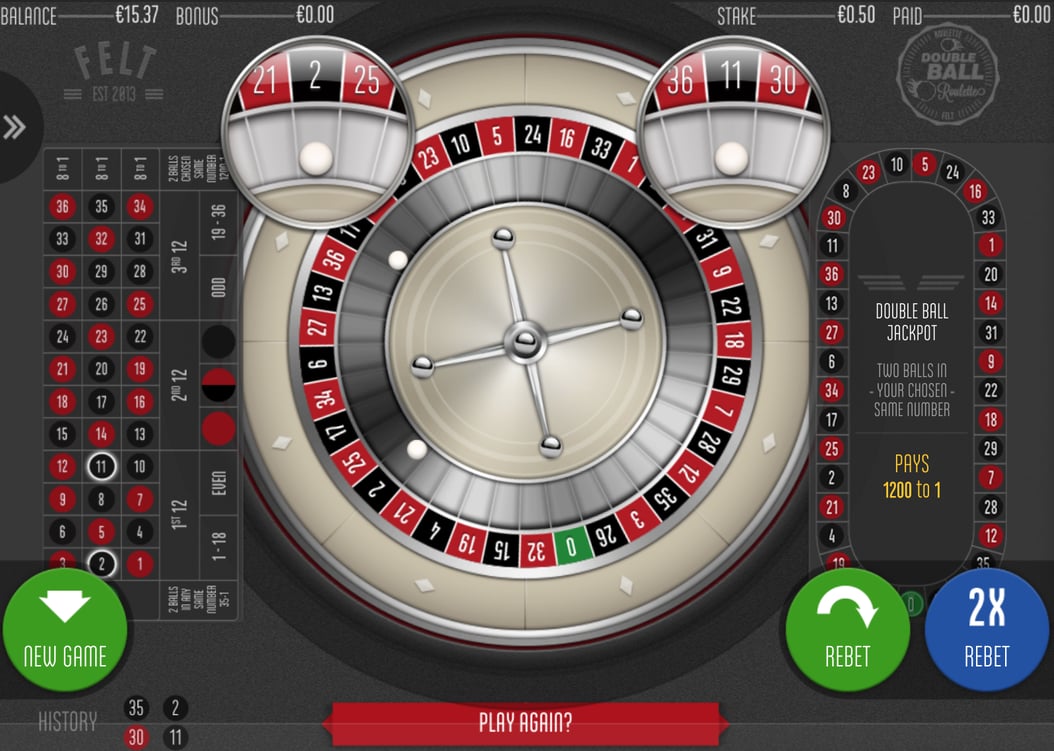 Bet 3: The game is harder than a regular Roulette game, and there are many more things that one has to think about, but I wasn't giving up. On my third bet, I lowered the bet to €0.1 on Red and Black. This time I managed to win as the balls landed on Black 35 and Red 36.
Bet 4: I felt like red was with me, so I bet the €0.2 I had just won on red and spun the wheel. The first ball stopped on black and the second on red. No win. This game is super hard. On a normal roulette game, you get a gut feeling for where a ball might land but having two balls makes it THAT much harder.
I recommend everyone looking for a bit of challenge to try this game because it might be hard to win, but that also makes the wins all the more satisfying. If you sign up today 666Casino matches your first deposit up to €666 and you get 66 Free Spins – Claim the welcome package here.
Fortune – Pai Gow Poker
As the third and final game I decided to try a video poker game. I have not had too much experience with these games but being on holidays means that there is time to learn something new! This game is supplied by Scientific Games. The minimum bet is €0.1 which suits me perfectly now that I'm learning this new game.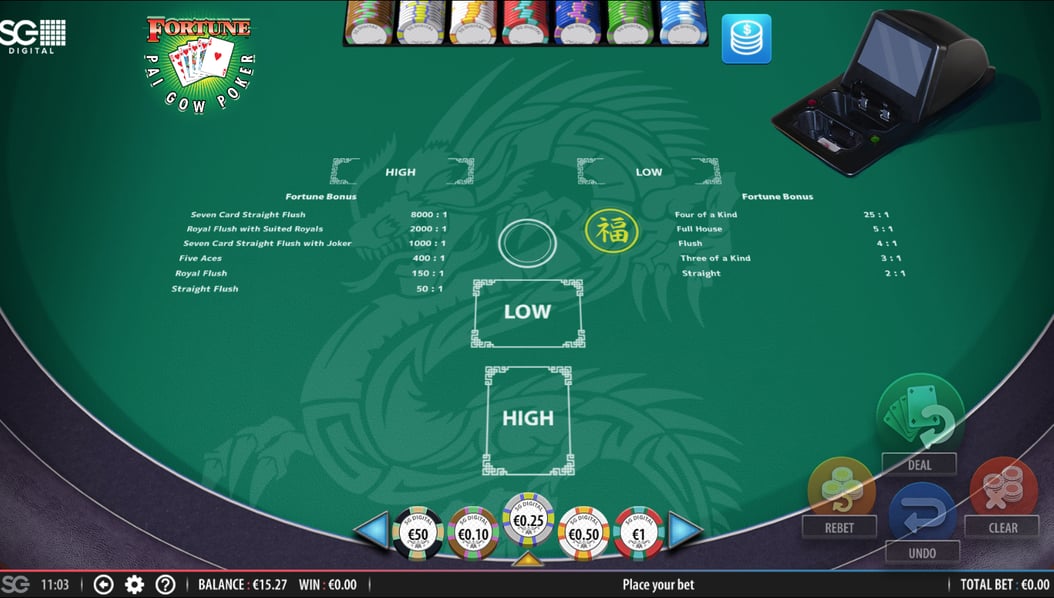 Before starting I clicked on the little question mark furthest down. Here there is a small explanation for the game. I learned that I must decide to divide my seven cards into a low pile and a high pile. The High hand must outrank the low land. Both of my hands need to outrank the dealer's hands for me to win. If one hand outranks the dealers it is a draw and if neither of my hands outranks the dealer I lose… that makes sense.
Bet 1: I placed my bet on the table and was dealt with my 7 cards. I got a Q, 6,6,2,8,10 and a 5. The Q and the 10 where marked so I clicked on these and then Split. Unfortunately, I didn't win as the dealer outranked me on both hands.
Bet 2: Once again I didn't win, basically because I didn't have anything but a pair of 10, so that had to be in my high hand which meant that I was left with a High card 9 as my low hand. The dealer had a straight and a high card of ace… so far, this isn't going too well.
Bet 3: I had two pairs this time and a high card in the form of an Ace. This time I felt far more confident that I could win at least a draw. I WON! I won €0.2, the dealer had an Ace as its high card on the high hand and only a 10 as their high card on the low hand.
Bet 4: Because I was feeling slightly more confident, I decided to raise my bet to €0.2. I was dealt with the following: Q, 2, Joker, Ace, 8, 7,9. The 9 and the Q where marked. I guess that the Queen was then my low hand and the Ace would be my high hand. The joker worked as another Ace, meaning I won because my high card was higher than their pair of tens and I had a pair of aces. Maybe I don't get this game… either way, I won!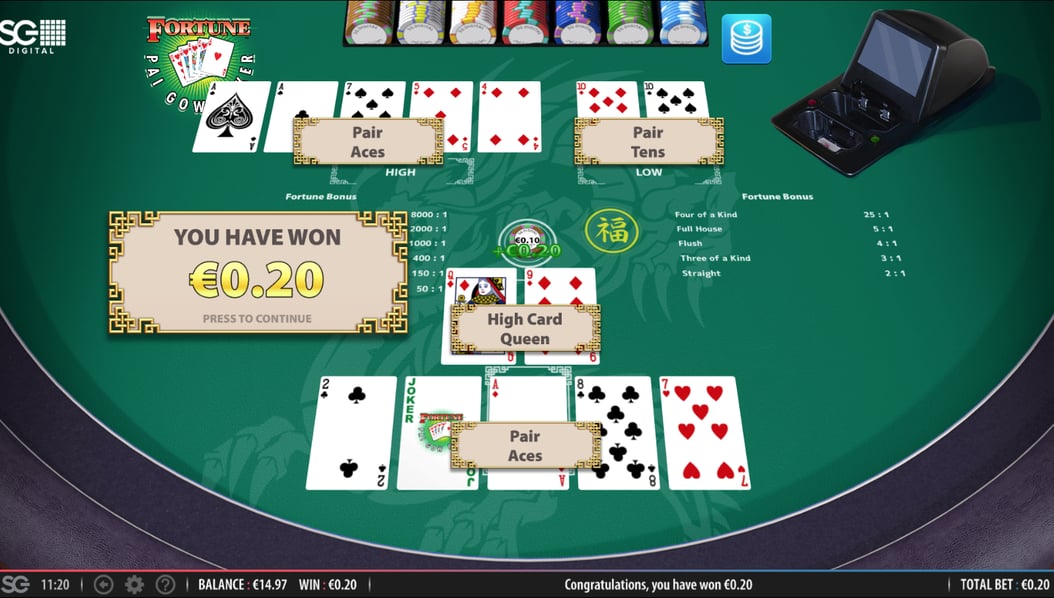 This is another game I would recommend trying out when you have a bit more time. I feel like a beginner as you don't always know what trumps what and it can make it hard to decide which hands to keep. Maybe I should write a post about poker hands. I'm sure there is a guide about it on FindFairCasinos.
Either way if you want a break from all things Christmas – play Pai Gow Poker or any of the other great games here!