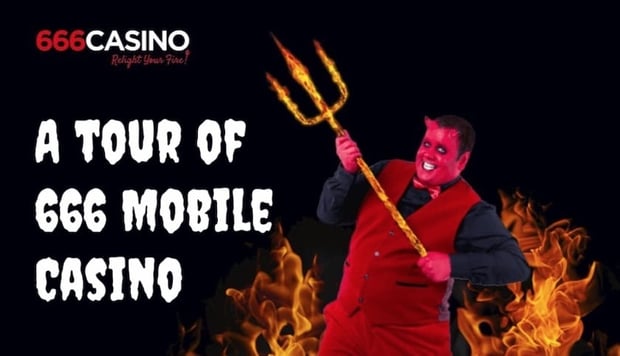 Part 98: A tour of 666 Mobile Casino

Anonymous

Published 17/01-2020
Do you often play on your tablet or smartphone? I sure do. Especially since I changed from an iPhone 6 to an iPhone Xs, everything is just smoother and faster. As are the online casinos. I know that many of you like me like laying on the couch and playing a game or two… some of you might also have a long commute and therefore need to entertain yourselves with some Aloha! Cluster Pays spins on the subway. It is thus important for us to find out how good 666 casino is on hand-held devices.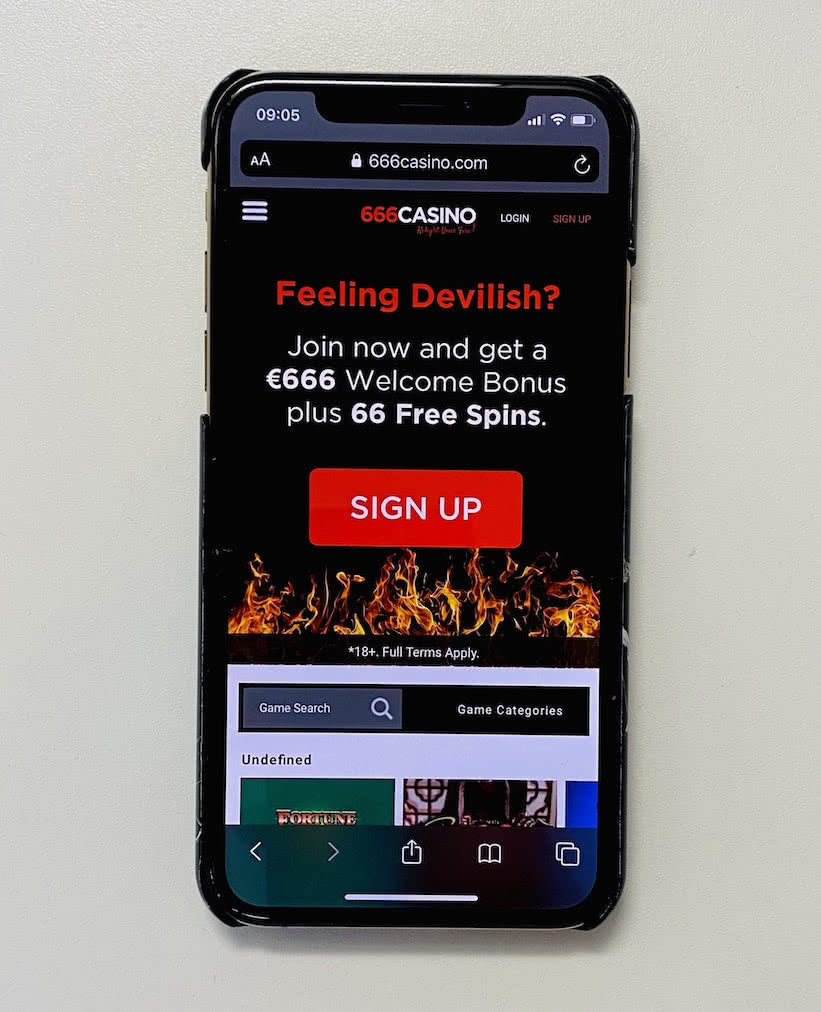 I've decided to focus on a few key bits which I find most important when I play online casinos on my hand-held devices namely the Log-in, Games (how they are presented, how they load, how they play, how easy it is to find the game you prefer) and the overall look and feel of the casino (loading times, buttons etc.).
To start with some information about my hand-held device: as previously mentioned I sport an iPhone Xs, my preferred iPhone browser is Safari (mostly due to laziness, because usually, I prefer Google Chrome, I just can't get myself to download it) and right now I'm up to date with all my updates and rolling on an iOS version 13.3. For this review, I am on Wi-fi, but with a 3G or LTE/4G connection, the loading speeds should be the same.
Logging in was super easy. The mobile page is very similar to the website and it is therefore very easy to find the login button. It is a very responsive website, which means that it is easy to enter your information. The loading times are not too bad either which sometimes can be a problem when going from a desktop version to a hand-held version.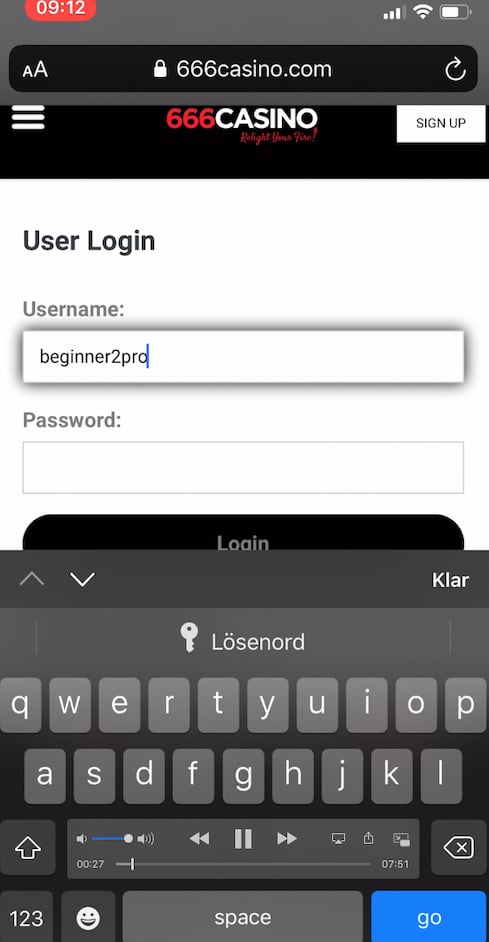 The games library at 666Casino are displayed in a very user-friendly way. It is easy to browse around in different games. The categories are also very easy to sort through which makes it very pleasant. Once you find the game you can choose if you want to play in a landscape mode or just normal vertical mode. I choose to play in vertical mode.
The first game I decided to try out was "Aloha! Cluster Pays" which was on my mind. The graphics are so crisp and clear, and it is so easy to play that when it comes to this game, I would say that it makes no difference if you choose to play this on a hand-held device or a desktop. Unfortunately, I did not win anything on the 10 spins I dedicated to this slot machine. I was hoping to win some Free Spins, but you can't always get what you wish for.
After playing "Aloha! Cluster Pays", I decided that I would try out the search function. To find one of my favourite BetSoft slot machines – "The Slotfather Part II". Once again, I was very happy that the website was so responsive, and it didn't take long for me to realize that the game was not available on this casino.
I have often felt that the Live Casino games are often a bit hacky and lagging, meaning that it can sometimes be hard to play these games on mobile devices. Therefore, I was very interested in how a Live Game would be on a hand-held device. I choose to test ]Blackjack and I must say I was pleasantly surprised. The loading was way better, it was not lagging at all and therefore much more pleasant to play. I did have some issues figuring out how to place a bet, but once this was figured out it was easier to play. Unfortunately, I didn't win.
Overall, I must say, I like the mobile version of 666Casino. It feels very smooth, it loaded quickly, and the graphics are on point. It was a pleasant experience and something I would recommend. If you want to see my short YouTube video where I go through these parts in video form please click below.
oh and if you want to claim the bonus you can do so here!