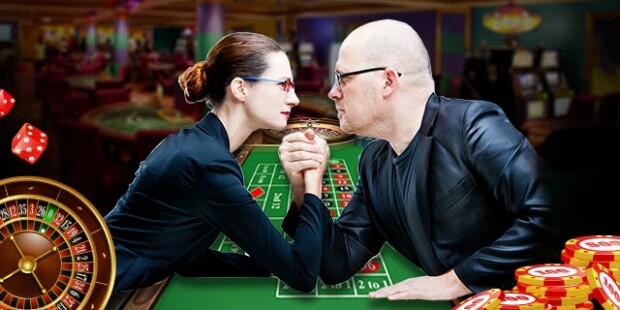 Part 2: When there are a million choices – which one do you take?

Anonymous

Published 28/01-2019
Have you guys ever thought about how many online casinos there are out there? Like there are literally millions of casinos out there… or at least it feels like a million.
Just on Find Fair Casinos alone there are reviews to cover 79 different online casinos. So how do you choose which one to start playing at? A good recommendation is to decide on certain important criteria and then read the casino reviews and compare the reviews to your criteria.
For me as a beginner, I am interested in a safe casino that offers a good welcome bonus, where the wagering requirement seems plausible and the withdrawal doesn't take a too long time. Also, I want a casino where the minimum deposit isn't too high because let's face it, no one except the online casinos themselves likes to deposit a high amount into an unknown casino site.
On Find Fair Casinos they offer reviews that go into depth with a lot of details about each casino and best of all you can get the details summarized on a table on the right side of the casino review. You can read about what licenses the casino holds, the minimum deposit required, the withdrawal times, what software is used for casino games, if the casino is mobile optimized etc. The reviews are a great place to get an overview of the offerings at each casino.
…But to be honest I still felt a bit lost when there are so many to choose from. I decided to just simply focus on the top 5 casinos listed on Find Fair Casino: Dealers Casino, Lanadas, PlayOjo, Gate777 and CampeonBet.

• With Dealers Casino you get a 100% match up bonus and 200 free spins in the course of 10 days, and the minimum deposit is just €10! - Pick it up here
• With Lanadas you get 50 free spins directly on deposit and a 100% match-up bonus but unfortunately the minimum deposit is €20 which in this case excludes this Casino. Try out Lanadas.
• With PlayOjo you get 1 free spin forever € you deposit on your first deposit, up to €50. As with Dealers Casino, the minimum deposit is also €10.
• With Gate777 you get a match-up on your first deposit, up to €100, plus 25 bonus spins, and then bonus spins on your 3-following deposits. The minimum deposit is €20 so for this time it is excluded from the race of becoming my first Online Casino experience.
• With CampeonBet you get a 100% Match-up bonus, up to €300! The minimum deposit is €10.
This means that Dealers Casino, PlayOjo and CampeonBet are still in the running to become my first preferred casino…but to be honest I do feel like I have found my match with Dealers Casino. I mean since I am a novice, I do see myself entering the casino 10 days in a row to cash in those 20 free spins a day!
You can also test your luck with Free Spins at Dealers Casino.