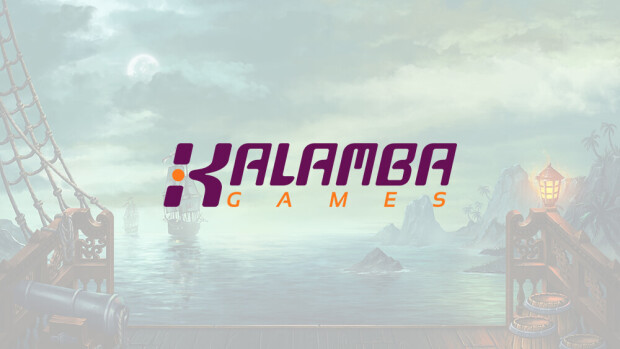 Kalamba Games

Jonas Riis Vestergaard

Published 19/09-2019
Kalamba is a company based on the small island of Malta, which is based in Mediterranean, as well as in Krakow, Poland. Kalamba have a focus on providing online slots and casino content of a very high quality. Kalamba Games was founded in December 2016, where the company was created by to C-level industry veterans, who both has a lot of experience in both RMG, B2C operations and B2B products. As they say themselves: "We identified a gap in the marketplace for a supplier who brought the best of social casino to RMG."
Kalamba has launched a vast array of high performing titles, with a velocity of 1 game per month. Their game design strategy has been driven by a focus on integrating engagement and retention features. Their games do according to Kalamba deliver up to 6 times increase in player engagement and retention, and in addition a far slower game degradation.
Licenses
Kalamba Games holds a license with the Malta Gaming Authority (MGA). That is also the reason for them having a subsidiary in Malta. Some of the goals for the Malta Gaming Authority is to protect minors and vulnerable persons against gambling.
Online Casino games
Midas treasure
Midas treasure is a game with 5 reels and 40 pay lines, it is a game where Kalamba has brought back their signature and most wanted feature "Hyper Bonus" which allows the player to get free spins instantly, by choosing one of four bets. The selected Hyper bet determines the wild multiplier and the amount of free spins rewarded. Furthermore you can collect free spins with 3 bonus symbols, called "a hand", and when this happens you will convert another symbol into a wild, and you will be rewarded with 2 free spins extra. The conversion of the other symbols allows you to get even bigger wins than before.
• Release 26th June 2019
• Pay lines 40
• Hit frequency 19%
• Reels 5x4
• RTP% 93.62 – 96.95
• Max win 1000x stake
The game is also available in several languages including English, German, and Danish.
Joker 3600
Joker 3600 is a 6-column game with a 5/4/3/3/4/5 row. This game also includes the Hyper Bonus feature but collecting bonus symbols in regular gameplay will also give you access to free spins. They have recently re-designed the graphics in order to make the Joker experience more unique and up to date for players.
• Release: 13th June 2019
• Ways pays: 3600
• Hit frequency: 32%
• Reels: 5-4-3-3-4-5
• RTP % 96.6
• Max win 13000 x Bet
Personally, playing the game I found it very appealing, and the music was also stellar, the graphics wasn't something special, but it didn't hurt the eyes. This game is also available in several languages such as Swedish, Spanish, and French.
Burning Diamonds
Burning Diamonds does, just like the other two games we have reviewed in this article, also include Hyper bonus. You can also with HyperBet set the level of wild multipliers in the reels, in order to chase those free spins. Even with some luck will you be able to get a bonus jackpot and win big.
• Release: 25th July 2019
• Pay lines: 40
• Hit frequency: 14%
• Reels: 5x4
• RTP %: 93.40 – 97.21
• Max win 5000 x Bet
This game is like the others also available in different languages, such as Polish, Italian, and Dutch.
Mobile optimization
All of the games that has been released by Kalamba is also available on mobile devices in high definition (HD). With the increase in "gaming on the go" mainly driven by mobile devices, a lot of game suppliers is starting to offer all of their games on this platform and Kalamba Games is no exception here.