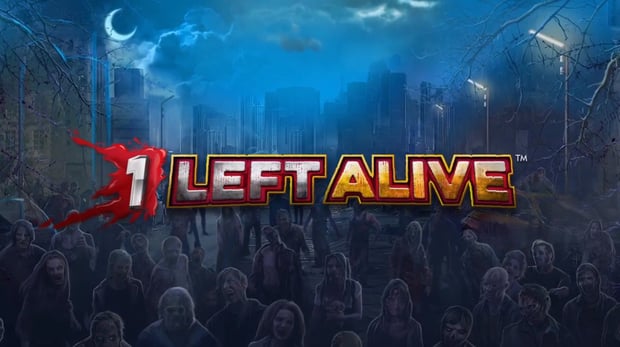 1 Left Alive released by 4thePlayer

Jonas Riis Vestergaard

Published 10/01-2020
When it comes to post-apocalyptic scenarios many people think of zombies. The walking undead have a certain place in pop culture that ensures they consistently remain popular. 4ThePlayer have taken notice of this with their latest video slot release. 1 Left Alive is a zombie themed slot that will see players try to make their way through the world after the apocalypse has taken place.
What's on offer to players?
One of the main features in the title is the ability to earn a range of additional spins. This comes around when the players have to choose which zombie they would like to attack. The stronger the zombie, the more spins that can be awarded to the player. This is a twist on the usual spin choices on offer in video slots.
During the bonus spins feature players have the chance to earn bloody wilds on the reels. These are awarded whenever a survivor wild shoots a zombie. This will then help players to create more wins on the paylines. The only symbol it won't link up with is the scatter symbol.
The CEO of 4ThePlayer said that he had always loved games that have lots of wild symbols on offer. However, this wasn't always possible with how games work and the maths that are behind them. Because of this he decided to invent a brand new system to help players to create lots of ways to win without losing out on the excitement and enjoyment that video slots offer. The result is 1 Left Alive. He is very happy with this new title.
The new game mechanic means that 1 Left Alive offers players 1,024 ways to win as standard and more than 30,000 in total.
Second video slot release
The new game adds to the burgeoning 4ThePlayer slot collection. Joining up with 9k Yeti it's the second slot they have released and is expected to get a critical reception in line with what 9k Yeti got. Both titles have been released through Yggdrasil.
9k Yeti offers players a wide range of different features all of which are geared towards providing high levels of innovation. There is a free spins feature that offers the opportunity to give players as many as 40 bonus spins. This makes it easy for players to sit back and watch the reels spin without diminishing their bankroll.