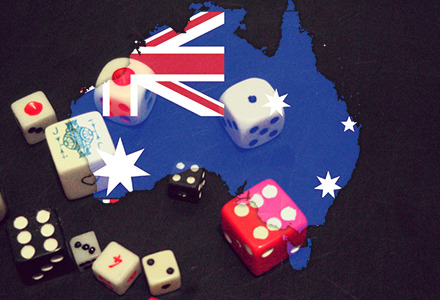 Australian online casino party about to end

Mathias Jensen

Published 23/03-2018
For many years the Australian casino market has been a lucrative party to operate in for many online casinos and casino games providers, due to soft legislations and the country's questionable record of having the worlds' highest loss per person on online gambling activities, being $990 in 2016.
It has been estimated that approximately 200.000 Australians have gambling problems and that the average spend on online gambling per adult person amounts to $1241.86 annually. Because of these numbers, Australia has been a very profitable market for online casinos, betting- and lottery companies for quite some time. Topped off with an increase of 7.7% in online gambling spending since 2014, a lot of actors in the market has invested significant amounts in the ever-growing industry with great results.
Facing new regulations
Due to the rapid increase in market revenue, combined with the hefty numbers of problem gamblers, anti-gambling lobbyists has for some time tried to gain attention from regulators and politicians to face the issue. As a result, new laws and regulations will be imposed on the market in order to slow down these figures and create a more secure online gambling environment for the users.
As part of the new laws and regulations, there will be implemented changes to the current advertising rules as well as a new point of consumption tax, which will be applied to net wagering revenues and gambling losses at a rate of 15% this summer in South Australia with more states to follow.
Threat to all smaller online casinos
Several bookmakers and online casinos have come out with warnings that these regulations will severely reduce their ability to remain profitable in the market and that it can make operations within the nation impossible in the future.
Numerous foreign casino operators including William Hill, Bet 365 and Ladbrokes have seen losses since entering a market, according to The Financial Times, which must be troubling news for smaller casinos, operators and casino games developers.
Rumor has it that further regulations will be imposed on the market in the near future and that these will include prohibitions against offering promotions as free bets, no deposit bonusses and other rewards for new players signing up.
It will definitely be interesting to see how the operators of online casinos and betting companies will react to further regulations on a market, which seems to be around the end of the party.