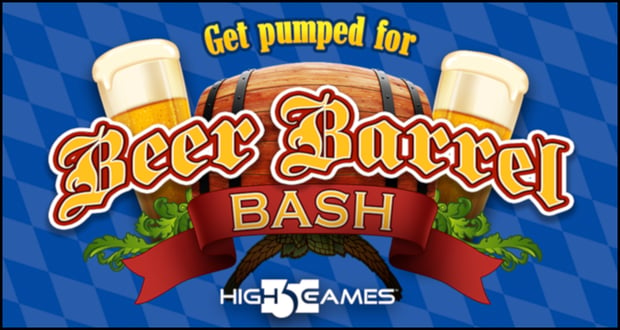 Beer Barrel Bash Slot Launched by High 5 Games

Mathias Jensen

Published 24/07-2019
Oktoberfest is still a few months away at this point, but High 5 Games is preparing for it already with the launch of Beer Barrel Bash, an 80-payline slot that celebrates all things beer in a traditionally German and Oktoberfest style.
High 5 Games announced this game via an official press release, stating that the title was based around the famous Munich beer festival and comes loaded with everything you'd expect to find in such a game, including German sausages, pretzels, and maidens carrying glasses of beer.
Fun Frolics
High 5 Games said that Beer Barrel Bash was "fun-filled" and offers players a chance to "guzzle-up" some of the huge prizes on offer. They also described the features in greater detail, including the Double Split and Triple Split features, in addition to some high-paying symbols and everything else you would expect from a top High 5 Games title.
Join Us
The High 5 Games spokesperson went on to invite everyone to "join us" in celebrating the famous beer festival early by playing Beer Barrel Bash. "It's party time" they said, and thousands of players will no doubt agree with them as they take a spin on this boozy, fun-filled, festival slot machine.
It's a great way to get an early start on the biggest beer festivals of the year!