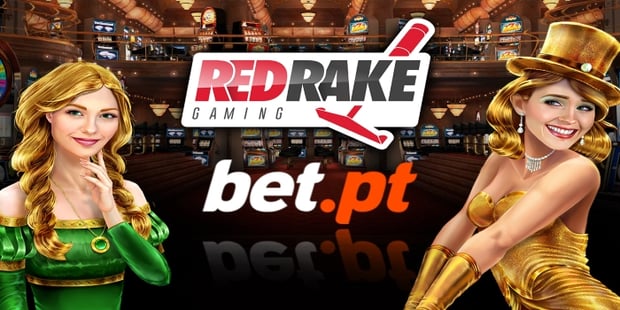 Bet.PT and Red Rake Gaming Join Forces

Mathias Jensen

Published 28/04-2019
Red Rake Gaming has just taken a huge step into new territory after announcing a deal with Portugal's leading iGaming brand Bet.PT. This deal will give Red Rake Gaming the chance to provide its many titles to players across Portugal, and will signal another big expansion for this growing iGaming brand.
The Games
Red Rake Gaming's deal with Bet.PT means that highly-rated titles such as The Asp of Cleopatra and Mystic Mirror will become available to players in the Southern European country. They will also provide many newer titles and upcoming titles to the Portuguese market, offering what a spokesperson defined as "an exciting blend of exclusive content" that constantly pushes the boundaries of slot machine development.
The Expansion
The growing Portugal iGaming market is perfect for Red Rake Gaming and their unique blend of mobile gaming, but it's not the only market that they have captured in the last year or so. They also have a sizable following in the United Kingdom, one of the biggest gambling markets in Europe, and they have expanded into Belgium, Spain and Romania as well, with their sights set on other European countries.
A spokesperson for Bet.PT noted that "Red Rake Gaming will take us to the next level", while also noting the companies intent for working with the biggest and best iGaming developers in order to provide their customers with a varied and high-quality selection of games.
The Managing Director for Red Rake Gaming called it a "fundamental step" in their strategy, before noting how important the Portuguese gambling market was and how happy they were to be working with a respected brand like Bet.PT.