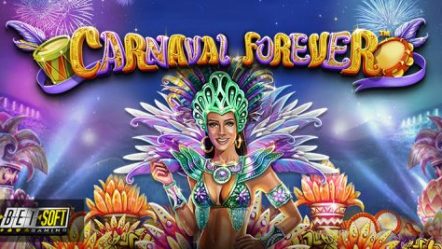 Betsoft Bring the Rio Carnival to Life

Mathias Jensen

Published 20/02-2019
Betsoft Gaming are one of the most respected online gambling brands in the business, and one that has wowed the gambling public with a host of top titles over the years. They are now turning their attentions to the Rio Carnaval as they look to impress yet again, bringing the spirit of the world's most popular carnival to the gambling community.
The Spirit of the Carnival
The Rio Carnival is said to attract over 2 million people every single day, a staggering number that helps to inject even more passion and life into the city's already lively streets. The Rio Carnival is fun, colorful, and there's never a dull moment—all aspects that Betsoft Gaming have incorporated into their video slot version.
There are five reels on this festive creation, with a host of classic symbols in addition to plenty of costume-clad revelers. The music, animations and general aesthetic also aim to big the carnival onto the desktops and phones of gamblers, providing a truly immersive and fun experience all-round.
Other Top Titles
This Rio Carnival title is another in a long line of top games from Betsoft Gaming, a company that has earned a reputation for creating genre-defining 3D graphics and features. Some of their recent successes include Faerie Queen, a game that transports players into a magical world of spells, fairies and mystery.
And if this progression is anything to go by, these titles won't be the last we will see of Betsoft Gaming in 2019. There will no doubt be many more great games hitting the market this year as this company continues its rapid ascension.
So, make sure you keep your eyes on this exciting iGaming brand in 2019.