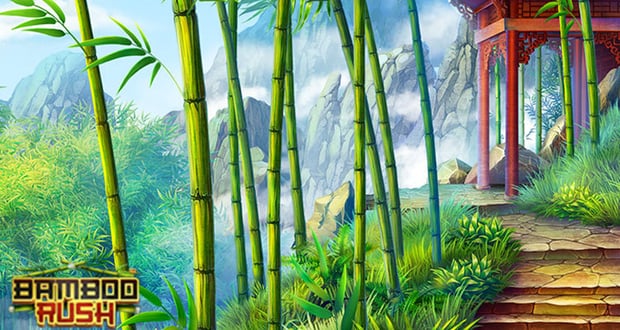 Betsoft create Red Dragon series, a collection of Asian themed slots

Mathias Jensen

Published 06/10-2019
Betsoft have unveiled a plan to release a new video slot a month for every month that is left this year. This is through a new series of titles that they will call Red Dragon. The titles will be aimed at the Asian market and because of this the casino games will include an Asian theme. Every month will see a new game released in this series until January 2020.
First title announced
The first title in the Red Dragon series is Bamboo Rush. This will feature the noted Asian animal, the panda. The panda is golden in this game and its used to activate the bonus spins round. There will also be extended wilds to make creating big wins even more likely. The panda might be endangered in real life, but it's alive and well in Bamboo Rush.
You want to create big wins? Try Lanadas today,
The game will include incredible wins, for example, in the bonus spins round players are given 20 free spins. During this round, all of the symbols are extended which gives the chance to create huge wins. Players can walk away with a win of up to 53,000 times their stake if they play their cards right.
The marketing director for Betsoft said that they feel that Red Dragon will be an important addition to the market for Betsoft. Asian themed titles always go down well and they expect regular Asian themed releases to really impress their audience.
She also said that Bamboo Rush is a very strong start to the series and will give players a good taste of what is to come throughout the rest of the year. This is a push from Betsoft to try and increase their appeal to the rapidly emerging Asian market, while also offering slots that Western players will enjoy.
One of the other titles that will be released includes Caishen's Arrival, which is based around the Chinese God of Wealth and includes a 35,000x stake win! The games will all include a range of features as well as absolutely huge wins.
Lots of releases to come
This is just a small sample of what Betsoft still have to come during 2019. Just last month they released Wolf Moon Rising and Gold Canyon and both of these offer great features to grab the player's attention.