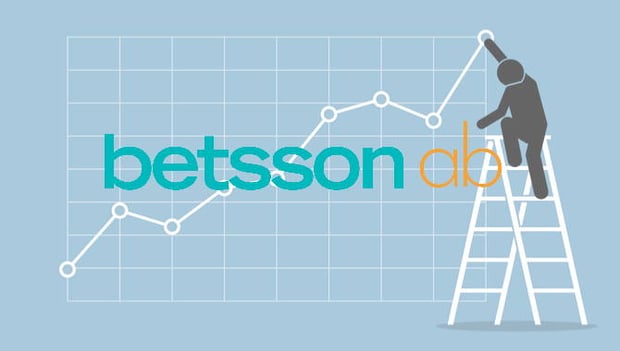 Betson AB submits application for Swedish iGaming license

Mathias Jensen

Published 06/08-2018
The Swedish legislature has passed measures for the deregulation of the Swedish iGaming market from the beginning of 2019, and the noted online gaming company Betsson AB has made a license application to allow Swedish gamers to use its offerings.
Established Swedish company
Betsson AB, which is listed in Stockholm, released a statement Wednesday stating that it has been offering gaming services to Swedish customers since 1963 and it hopes the Swedish Gambling Authority will allow it to extend its offer with iGaming services.
Welcome deregulation
Betsson AB`s CEO, Pontus Lindwall, said that applying for a license was "a milestone" for both his company and the whole gaming industry. He went on to say: "[it is] good that Sweden [will] open up the gaming market for free competition in a controlled environment. We look forward to being able to operate in our home market as a recognized operator."
12th local license application
In another press release, the company revealed that it had already been turned down by Swedish authorities for a license in 2006. It added that if the license was granted it would have around a dozen local certificates, adding Sweden to countries including Malta, the UK, and Denmark.
Massive choice for Swedish players
Betsson AB, which has more than twenty iGaming offerings, including Oranjecasino.com, Betsson.com, Betsafe.com, NordicBet.com, and Casino.dk, went on to explain that if it was granted a Swedish license, all of its sites will be available Swedish players from January 1, 2019, and the company would pay tax at 18% on gross revenues.
"Better possibilities" with new license
Lindwall stated that if the license were granted it will increase the potential for sponsorship and advertising deals with Swedish companies and that the company, which is based in Stockholm, might be able to take on new workers for marketing and public relations roles in Sweden. He said: "This is nothing that we have communicated but I think everyone can anticipate that when a market opens up like this and you decide to take a position on the market, then you have to be committed. We have been committed to the Swedish market for a long time and have spent a lot of money on it and I think that will continue as before more or less."