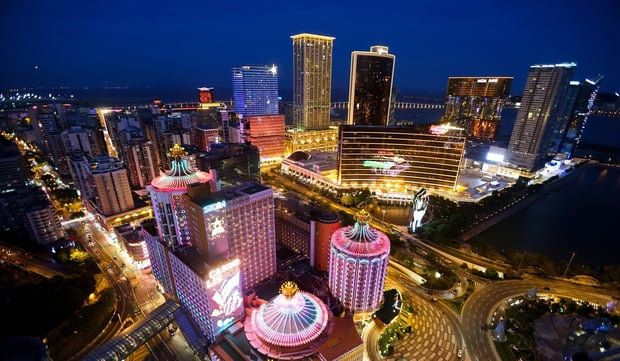 Big Figures Recorded by US Commercial Casinos

Mathias Jensen

Published 01/07-2019
The American Gaming Association (AGA) has just released a report detailing a year-on-year increase for revenue in the commercial casino industry. This is big news for the gambling sector as it suggests that the recent changes and the introduction of iGaming and sports betting isn't impacting traditional casino gambling.
It's also great news for the many employees hired by the industry and for the government collecting tax on it, as gross gaming revenue has just passed a record-breaking high of $41 billion.
The Figures
This is the fourth consecutive year that the commercial casino industry has experienced growth, according to the AGA. In the past 12 months it has contributed nearly $10 billion to local and state taxes and has also led to billions more being spent in the country.
The 465 casinos also employ a huge number of workers and attract a lot of tourists, propping up many state and county economies in the process. A lot was expected of this industry but few could have predicted that it would be doing this well at this time.
Success All Round
The American Gaming Association announced that "nearly" all of the 24 states that have commercial casinos experienced notable increases in revenue last year, while half of these have experienced their best ever figures.
A spokesperson for the AGA used an official press release to state that the casino industry had "reaffirmed" its role as an "economic powerhouse", providing a huge boost to the economy and offering a wealth of financial and social benefits.
The Professional and Amateur Sports Protection Act
It's hard to talk about the American Gaming Association and the casino industry without mentioning the Professional and Amateur Sports Protection Act (PASPA). This law made life difficult for state authorities seeking to establish their own rules on sports betting and online gambling, but when it was invalidated in May 2018 the floodgates opened.
The AGA commented on the "rapid expansion" of sports betting that this invalidation triggered, suggesting that the industry contributed around half a billion dollars to the economy in 2018, which was a 65% increase year-on-year. That increase came from roughly half a year of legal sports betting, so 2019 figures are expected to be much higher now that many sports betting states have had a full year to contribute.
What's more, as more and more states embrace legal sports betting, that figure will only grow, helping commercial casino revenue to continue its ascent and ensuring this industry remains one of the richest in the country.