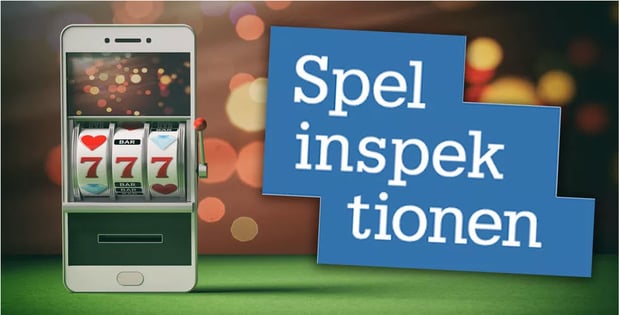 Big Fines for Two Gambling Operators in Sweden

Osama

Published 19/06-2019
Sweden's gaming regulator, Spelinspektionen, is working hard to keep gambling companies operating legally and well within the guidelines, and in doing so it has imposed quite a few fines and handed out even more warnings. Two such fines were issued recently to Genesis Global Limited and AG Communications Limited, both of which have failed to follow rules concerning bonuses.
The Fines
The massive global gambling brand, Genesis Global Limited, was hit with a fine of SEK1.7 million, or around $180,000, while AG, who are a subsidiary of the equally impressive Aspire Global, were fined half a million SEK, or around $50,000.
In the grand scheme of things, neither of these fines will have a major impact on the finances of these gambling giants. However, it will be a minor setback in their continued push for success in this new regulated market and could also lead to more issues and bigger fines down the line if they continue to break the rules.
The Issues
The issue here is that casino operators in Sweden are forbidden from offering reoccurring bonuses, even though this is a standard practice in many other regulated gambling markets. Players are only allowed to use one non-transferrable bonus, and if they are offered anything beyond that bonus then it means the operators are in breach of the rules and could be facing fines and other penalties.
Spelinspektionen are very strict in how they follow these rules. In fact, neither of the aforementioned operators actually paid out reoccurring bonuses, but merely offered them. This was enough, in Spelinspektionen's eyes, for the rules to be broken. It also means they are setting a zero-tolerance stance that will issue a warning to all other operators in the Swedish market.
Spelinspektionen released a statement on this issue, in which they said that "gaming bonuses [pose] a high risk" as they attract many players that have gambling problems. They added that the main purpose of this law, which came into effect at the beginning of 2019, was to add weight to new gambling regulations and to reduce the potential dangers of gambling addiction.
More Issues
Spelinspektionen really are cracking down on potential problem gambling and this is not the first time that AG and Genesis have been the victim of this tough stance. In March, Genesis were fined SEK4 million, or around $420,000, while AG were hit with a fine of SEK3 million ($315.000) de to issues with self-exclusion rules.
These rules were put in place so that players could exclude themselves from a particular website if they felt like they were gambling too much and losing more than they could afford. Failure to follow these rules to the letter can get an operator in trouble in any regulated market, but Spelinspektionen in particular have been clamping down on it.
As big as these fines are, they are not the biggest that Spelinspektionen have levied since they stated allowing gambling operators in Sweden. The biggest they have issued was SEK9 million, or close to $1 million. This was issued to Mandalorian Technologies Limited, but Betway have also been hit with a big fine of SEK5 million as recently as a month ago.