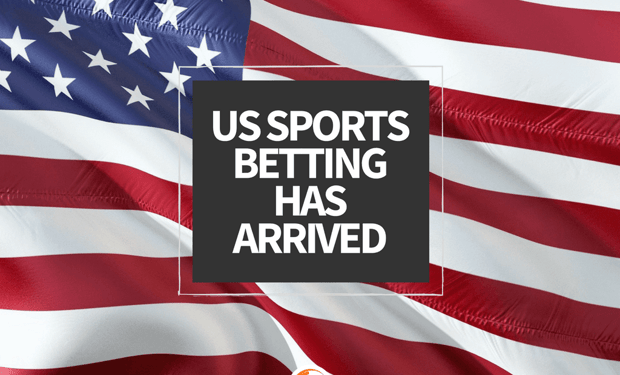 Big Year Ahead for the US Betting Industry

Mathias Jensen

Published 26/03-2019
There have been some big changes in United States in recent years and nowhere is this more evident than in the gaming and gambling industries. It has typically had very restrictive gambling laws, making it difficult for gamblers to get their fix and for casinos and sports books to offer it to them. But this is one of the sectors experiencing change and the gambling landscape of 2019 could look decidedly different.
These big changes began in the spring of 2018, when the United States Supreme Court overturned the Professional and Amateur Sports Protection Act (PASPA). This meant that each state could choose whether or not to legalize sports betting. Not only were many states quick to act upon this law change, but several of them already had a law in place that would relax gambling restrictions as soon as PASPA was removed.
As a result of these changes, 8 US states have begun offering sports betting services and they will likely pave the way for many other big changes to come.
New Jersey Leading the Way
New Jersey were the first to fight against the PASPA and were an instigating force in eradicating the law. Their fight began back in 2012, after which ten other states joined them to fight against PASPA and bring legal sports betting to the United States.
The American Gaming Association also threw their hat into the ring, and once the Supreme Court made their decision, New Jersey began offering sports betting within a few short months.
Early predictions suggest that the removal of this law will have a hugely positive impact on the United States, helping to inject considerably more money into state coffers thanks to tax and tourism dollars. According to recently released data, the US generated around $200 million from sports betting last year, ranking them as one of the top 10 richest sports betting markets in the world.
Now that sports betting has been legalized throughout many US states and is no longer confined to a handful of cities like Las Vegas, Atlantic City and Reno, the amount of money this industry generates is predicted to explode, with some suggesting that it could generate over $7.5 billion within the next 3 to 4 years.
This number is predicted to come not just from the eight states that have legalized sports betting, but from a further 11 that are set to follow in their footsteps. As things stand Nevada is by far the biggest sports betting state in the country, but they are predicted to be knocked off the top spot by 2030, with bigger and more tourist centric states like New York and California set to replace them.
The Gaming Growth
Americans have always had a big appetite for gambling, but have been held back by strict laws throughout much of their history. They have persistently ranked as the biggest gambling nation in the world despite the restrictions, and now that these laws have been relaxed they could become runaway leaders, generating vast sums of money and leaving all other countries, including second-placed China (home to the gambling mecca of Macao), in their wake.
If you include the gross wins from all forms of gambling in the US, the figure you arrive at is a staggering $107 billion, which is a nearly $40 billion ahead of the county in second place. Based on this, it's clear that they have the foundation on which a successful sports betting sector can be built and they also have the demand for it.
In addition to the offline sports betting law changes, the US could also see some big changes in online gambling rules. These will no doubt prove trickier to get around as online gambling is not as easy to regulate and it will mean opening the doors to international betting companies, but it seems like the natural progression of things for US lawmakers.
Whatever happens, it's safe to assume that the US gambling landscape of 2020 will look decidedly different to how it looked in 2018.