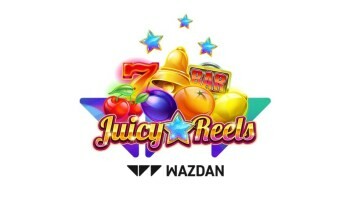 Brand New Juicy Reels Video Slot Launched by Wazdan

Mathias Jensen

Published 12/04-2019
A few days after announcing their deal with Nektan PLC, iGaming developer Wazdan has just announced the release of a brand new slot, one of several to be launched in 2019. The title Juicy Reels, will join many more in the Wazdan catalogue and will shortly be made available across all compatible casinos and to casino players across Europe and Asia.
Old School Fun
Wazdan utilises an old-school aesthetic, going all the way back to the dawn of slot machines to create something that has a similar aesthetic and style. This nostalgic style helps Juicy Reels to standout in a crowd of brand new releases, and it comes with a host of modern features to ensure it's nowhere near as clunky or as limited as those early slots.
Juicy Reels features fruit symbols such as cherries and lemons, symbols that have been a mainstay on slot machines for generations.
New Features
While Juicy Reels uses an old-school, nostalgic aesthetic, it's very much a modern slot. Those early games had just 1 payline and were spread across just three reels. Juicy Reels, on the other hand, has 6 reels and 20-paylines. It also has a modern soundtrack, a fun interface and a colourful backdrop.
And that's not all, as Juicy Reels comes with features that early slots didn't have, including wild symbols, scatter symbols and a bonus round. Fans of Wazdan will also be happy to hear that Juicy Reels comes loaded with all of the classic features that have been installed on previous Wazdan games, features that allow the player to personalise the game, view it from different perspectives, and generally improve playability and enjoyability.
Changing Volatility
One of the several unique features found on Juicy Reels is the ability to adjust the volatility at will. Their one-of-a-kind volatility settings allows players to adjust how often they win and how big those wins will be. This may sound like a strange addition, after all, won't players just choose to win more frequently?
But in actual fact, the volatility level goes much deeper than this. Players can choose big payouts and less frequent wins, or more frequent wins and smaller payouts. Generally speaking, there is no "better" choice and it depends on what the player prefers, but the player's budget, stake level and length of playing time may help them to make their choice.
One of the other Wazdan features on Juicy Reels is their unique gamble feature. This is activated after every win and allows players to take a shot at doubling their money or walking away with nothing.
A spokesperson for Wazdan declared their delight at the creation and publication of Juicy Reels and noted that they expected the game to do very well with their huge, growing fanbase.
More Games
Juicy Reels joins a long list of Wazdan titles to launch in the last year, including Magic Stars 6. Several of these games came off the back of their successful showing at ICE London 2019, and all of them are added to their ever-growing catalogue of more than 100 titles. These games are all HTML5 friendly, which means they utilise the latest video slot technology and can be played across mobile devices on all compatible casinos.