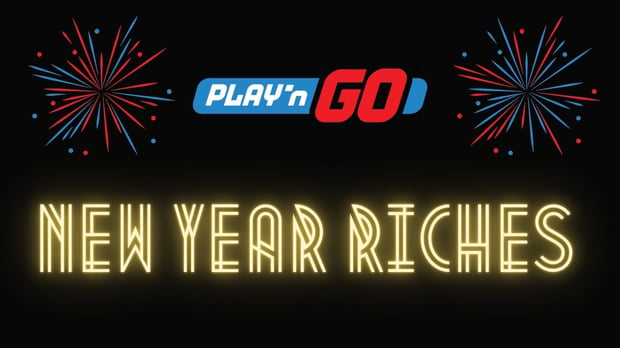 Brand New Slot Title from Play'N Go Coming for New Year

Published 13/12-2020

Play'N Go has laid out a marker for next year with its newest video slot. New Year Riches is the latest release from the company and it's aimed at giving players a head start going into 2021. With Play'N Go having released a game every week across the whole of 2020, it's no surprise that it's gone big with one of its last releases of the year.
While 2020 might have been a less than stellar year for most people, for Play'N Go it's been highly successful. It was actually the most successful year in the company's history. This has allowed players to enjoy a massive number of games over the course of the year. It's seen some hugely popular games be released to players and this entry into the new year is sure to enhance the reputation of a company that continues to grow year on year.
The game takes players directly into some New Year's celebrations. It covers a number of different cities on the journey and allows players to enjoy a huge additional multiplier of 20 times during the bonus spins round.
The game is extremely simple to play but has some great features that help it to really grab the attention of all players. Whether you have played thousands of video slots of this is your first one, New Year Riches will grab you from the first spin.
The CPO for Play'N Go commented that he believed this game would be the perfect way to close the year out. With great features, nice visuals and easy gameplay it was a title that would excite players all around the world. It's something that has helped Play'N Go to achieve its 2020 aim of a game a week and should help to usher in 2021 with the potential for even more success.
Play this game in one of our recommended online casinos