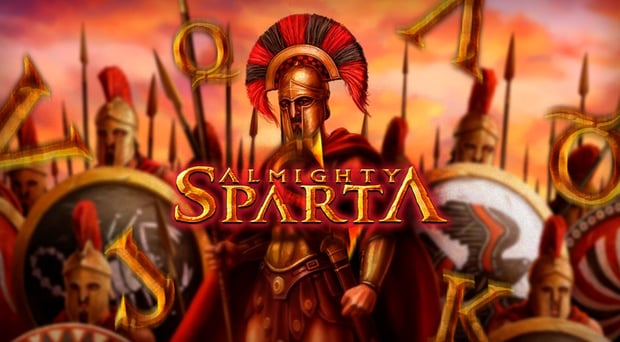 Bring Ancient History to Life with Endorphina's Almighty Sparta

Mathias Jensen

Published 07/06-2019
The top-rated iGaming developer Endorphina has just announced the release of a brand new slot: Almighty Sparta. As the name suggests, this game takes players back to the heart of the Peloponnese where they join the Spartan empire in fighting off the powerful Persians.
The Spartans were involved in some huge wars, including the Peloponnesian War, which they fought with the neighbouring Athenians, but Almighty Sparta is all about the Persian invasion of the Greek mainland and the Battle of Thermopylae in particular. This is the battle that ultimately sent the Persians packing, even though the Spartans lost it, and it's a battle made famous by the film 300.
What to Expect
Almighty Sparta drops players into the role of the eponymous Spartans and their king, Leonidas. It tells the story of Battle of Thermopylae over a 10-payline, 5-reel video slot. It's a game that oozes style and substance, a game for film buffs and history buffs, and a game that will also no doubt impress action fans.
The symbols used on Almighty Sparta include bronze shields and weapons, as well as key characters, such as the Persian King Xerxes and the Spartan leader Leonidas. The latter acts as the game's wild and one of the most powerful symbols available. It substitutes all symbols in the game except for the Scatter, producing some big wins.
The Scatter symbol, which takes the form of a Spartan shield, triggers a free spins feature when at least three of them land on the reels. This launches a minimum of 20 free spins, but more can be unlocked during the feature.
There is also an additional game of chance added to Almighty Sparta. This can be activated following any win and it gives players a chance to go "double or nothing" as many as 10 times. They just need to beat the dealer with a simple card game, but if they lose then they could lose all of their winnings for that particular spin.
More Top Titles
Endorphina have earned themselves a reputation as a leading producer of historic titles, and they seem to have a thing for Ancient Greece in particular. Just a couple months ago they launched Ancient Troy, which takes players to the famous ancient city, where they can experience the great siege and play along with famous characters like Achilles, Hector and the woman herself, Helen of Troy.