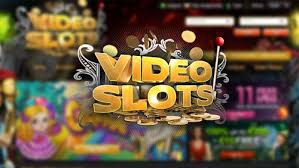 British players have a loss limit at VideoSlots.com

Mathias Jensen

Published 24/08-2019
VideoSlots.com, operated by Panda Media, has made a change to their social responsibility policy. As of now, all UK based players will have to set a loss limit before they begin to play. This is a new step from VideoSlots.com that will be welcomed by the UKGC.
Exciting step
This is something that regulators have been pushing for over the last five years. Social responsibility is something that not all casinos take seriously, and as such VideoSlots.com taking this step is something that will make a big stir in the industry. It also comes just a week after they took a step closer to hitting 4,000 games at their site when they went over 3,500!
Trail blazers
VideoSlots.com are proud to provide some of the best titles on the market. With a range of the biggest providers around offering their wares, they know that no other casino can compete when it comes to the pure level of choice on offer. However, they are still major advocates for responsible gambling and are dedicated to protecting their players and making sure that players know when is the right time to stop.
Dedication to social responsibility
Panda Media have made the announcement that while it is not something that is required by regulators at this moment, they still wanted to take the step to ensure that they are doing the right thing by their players. They feel that they are a leader when it comes to gaming in a responsible manner and does not want to put profits before their players.
They also assured that above everything else, social responsibility is their first thought. By offering this extra layer of control to players it will make sure that they only play within their own limits. They also hope that other providers will follow their steps and make their own moves to offer similar provisions.