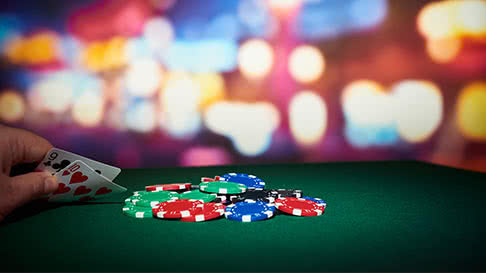 Casino Giant NetEnt Expands Global Presence with Content Aggregation Platform

Mathias Jensen

Published 22/01-2020
Sweden-based casino gaming giant NetEnt has expanded its global reach even further by connecting some of the largest operators in Europe to its titles. This new development comes in the form of its content aggregation platform, NetEnt Connect. The platform, launched in December 2019 with the intention of connecting casino operators to NetEnt titles more efficiently, landed a string of new users in the first days of 2020. Among them are Bethard, Casino Room, GML Interactive Brands Stoiximan (Greece), and Betano (Germany), all major operators that are now using NetEnt Connect to offer their customers the latest NetEnt games.
While content aggregation platforms such as NetEnt Connect are technically nothing new, especially within the context of online casino gaming, the scale of this launch suggests that a new kind of business model is emerging within the industry. With content aggregation platforms, connected partners can, for example, offer all of the latest and most in-demand NetEnt roulette games on their own site, in addition to offering potential buyers to play them for free here in order to first sample the goods.
While casino operators pay a fee for the privilege of offering the latest games on their site, this is undoubtedly more cost-efficient than developing all casino games in-house. In addition, it means that even relatively unknown casino platforms can `piggy-back` on the success of well-known titles produced by the biggest development studios (such as NetEnt).
It also means that casino operators do not need to use large amounts of resources in developing, promoting, and maintaining their own titles since all of this is outsourced to the original developer whose content you are sharing. NetEnt`s content aggregation platform also reduces geographical barriers within the industry, allowing casinos operating anywhere in the world to provide access to NetEnt games to its customers.
With the global industry undergoing a number of seismic developments, not least the rapid liberalization and expansion of online gambling in the United States, it is more than likely that demand for resources such as Connect will continue to skyrocket. Much of the success of Connect can likely be attributed to NetEnt`s acquisition of Red Tiger, the well-known game developer that it bought for a staggering $260 million last summer.
While NetEnt initially only offered a small selection of Red Tiger games via its content aggregation platform, 99 of the top titles will soon be made available to all connected partners. It has also been confirmed that all of Red Tiger`s immensely popular Daily Timed Jackpots will soon be made available to every casino operator that is affiliated with NetEnt Connect.
If the year ahead is anything like the past 12 months for NetEnt, the company may be well on its way to becoming the largest casino games provider on the planet. Already, millions of people play their games every single day, whilst the company`s own LinkedIn page claims that its systems process 16 times more daily transactions that the New York Stock Exchange. This astonishing figure is one that is likely to grow significantly in the future.