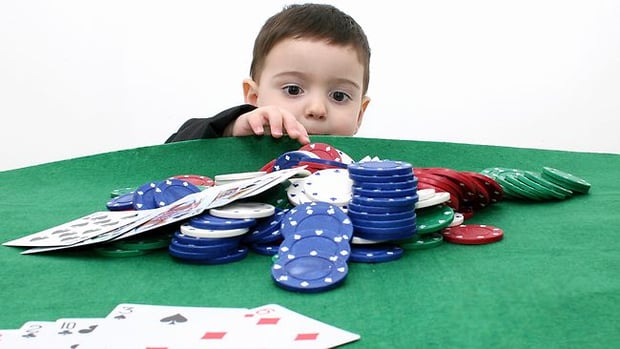 Child-friendly graphics still being offered by online gaming companies

Mathias Jensen

Published 11/06-2018
Several online gaming sites appear still to be producing content that could be seen as attracting children. Such material includes graphics employing people and animals from fairytales, amongst other things, in spite of UK regulators criticizing the availability of such graphics in free areas as being neglectful of customer protection responsibilities.
At present, UK gaming operators are banned from employing any content or advertising that is directly targeted at children. However, there is no regulation which says that websites cannot offer games which contain graphics that minors might be attracted to.
The most basic Internet search reveals a number of companies that have taken no measures to block access to gambling content for minors. Some sites do not even bother to verify visitors' ages or allow all visitors to play their demonstration content free of charge.
VideoSlots Ltd owns videoslots.com, registered in Malta; this website has a lot of gambling content containing graphics that children may find appealing. Cartoon games with names like Pied Piper, White Rabbit, Top Cat, Wacky Panda and others are available free, and may well serve to encourage minors and other vulnerable visitors to gamble. All of these games require no registration or age verification.
The Rank Group`s meccabingo.com is another site that offers cartoon-like content that might attract children, although in this instance even the demo version of the games demands registration.
One of the most shocking examples of child-friendly content comes from slotboss.co.uk, which is licensed by the UK Gambling Commission and owned by LeoVegas Gaming Ltd. This site offers games including Inspector Gadget, Top Cat, Pixies of the Forest and Wish Upon a Jackpot. Each of these games has graphic content that could definitely be seen as attractive to children, and the demonstration versions of all the games are available without registration or age confirmation.
Online gaming operators under attack
As previously mentioned, online gaming providers have come in for heavy criticism in recent times, with regulators in the UK keen to ensure that children and vulnerable individuals are not harmed by being enticed into gambling.
As well as criticizing the nature of the content on some websites, operators have also been castigated for the ease with which minors could access their sites. Using a fake birth date, email, and address, anyone can go on to a site; the only confirmation of adult status normally amounts to being asked to tick a box.
Theoretically, minors should not have access to gaming websites and should not be able to play them, but in the real world, things are considerably different. Very recently it was reported that a teenager from Lancashire had used his father`s name, address and credit card to join an online gaming website, quickly losing an astonishing £80,000.
A deep cause of concern is that gaming companies that have already been punished for transgressions by the UK authorities have not removed child-friendly content from their websites. The slotsboss.co.uk website previously mentioned has child-friendly content and is easily accessible, even though UK regulators have already fined the company £600,000 for breaking the rules regarding gambling advertising and self-exclusion initiatives.
However, UK regulators are still making stringent efforts to ensure that minors and the vulnerable are shielded from the dangers of problem gambling. Just last week, the Advertising Standards Authority criticized the m88.com website, operated by ProgressPlay, for content that could be seen as attractive to minors. When we look at the damage problem gambling can do even to well-adjusted adults, it is clearly abhorrent for companies to promote content on their websites or through advertising that would be appealing to children.