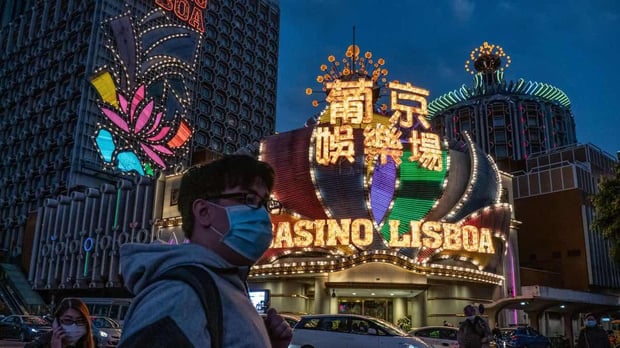 Coronavirus could cause the closure of Macau casinos

Jonas Riis Vestergaard

Published 15/02-2020
Ho Lat Seng, the Chief Executive of Macua, has commented that casinos could be closed down in the Coronavirus situation gets more serious. He also said that attendance would most likely drop anyway if it did.
The authorities within the autonomous region of China were not ready for the typhoon that hit in 2017. This disaster killed almost 20 people and injured over 100. Ever since that incident the government within the enclave has been given the ability to shutdown casinos if there is an emergency taking place.
When a similar typhoon went over in 2018 it led to casinos being closed for more than a day.
Cancel of New Year celebrations
Coronavirus offers a different kind of problem to the natural disasters that are in play, the spread of a virus can cause significantly more deaths over a greater period of time.
The new year celebrations within Macua have already been cancelled, this is after a second outbreak of the Coronavirus was found last week. The celebrations were to include a firework display so have been cancelled at great cost.
This is a big move for the local government because the Chinese New Year is usually a time of year that is very busy.
Both cases of Coronavirus that have been confirmed in Macau originated from visitors who had come over from Wuhan. Both of the confirmed sufferers were quarantined straight away. Security at the border has been using body temperature screening in order to check for people who might be showing symptoms.
There have also been cases reported across a number of different countries, with the USA being one of them.
Attempting to lower the spread
China right now has a large number of people in quarantine, more than 30 million people are locked down. Not just that, Wuhan has had all transport routes cut out in order to stop people from leaving the region and spreading the virus.
Usually there are direct flights between Macau and Wuhan, but these have been cancelled.
The government of Macau has also made it a requirement for workers in casinos to put on face masks in order to prevent the chance of infection.
Politicians have also said that face masks would be coming in from other countries in order to offer people a supply of uncontaminated masks. This has led to a regulator coming in to stop the price of face masks from jumping up to unsustainable levels.