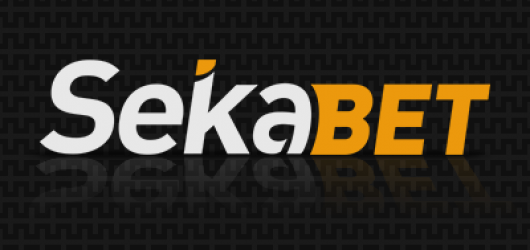 Dark Times for Sekabet Casino: Counterfeit Games and Unlicensed Betting

Mathias Jensen

Published 06/10-2018
Following a comprehensive investigation led by LCB.org, a leading industry affiliate and operator of one of the Internet's most well-known gambling channels, another name has been added to the list of rogue online casinos that should be avoided at all costs: Sekabet.
LCB, which concentrates on ensuring online gamers access a fair and enjoyable gaming experience, are currently in the process of examining the operations of a multitude of online casinos and gambling sites.
Researching Casinos and Online Gaming Channels
One of LCB's core roles is to act as a mediator between online betting sites/casinos and gamers to ensure that a solid channel of communication is established between the two parties through which any conflicts or misunderstandings can be remedied.
As a result of their investigations and mediation efforts, they have been able to validate casinos and compile a list of providers that players can trust. In the process of doing so, the brand has also been able to expose the operators that are falsifying results, operating fake games, and offering unlicensed betting. The latest provider to fall foul of this is Sekabet, which LCB has declared to be deceitful and untrustworthy.
Sekabet: One to Avoid
So, what exactly has Sekabet done to fall into the LCB's bad books? According to the LCB's investigations, the brand has repeatedly failed to pay out valid winnings to gamers who have legitimately won cash. In addition to failing to complete payments, the brand has also refused to respond to customer queries and complaints and has even stood accused of being 'aloof' and rude. To put one final nail in the coffin, Sekabet was found to be offering unlicensed and pirated games.
The LCB Direct Casino Support board received a host of complaints from disgruntled punters who complained about Sekabet's slow withdrawal process and failure to pay out on winnings.
Since last March, LCB has been attempting to facilitate a resolution between the players and Sekabet to ensure that gamers were paid their dues. While some agreements have been secured in a number of cases, one complaint remains outstanding.
Our Findings
Following the LCB's move, we conducted a comprehensive review of Sekabet and were able to uncover some alarming facts. First, the brand has failed to renew its expired Curacao license, meaning that it is operating without a license. If this is not enough of a red flag, it is also running a range of unlicensed and pirated copies of Novamatic titles.
In light of our findings and the research findings released by LCB, players are advised to give Sekabet a wide berth. There are plenty of other reputable casinos out there to choose from.