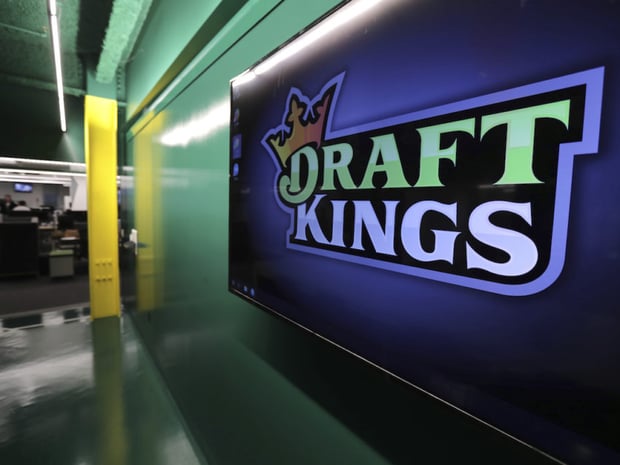 DraftKings move into New Hampshire to offer sports betting

Jonas Riis Vestergaard

Published 13/01-2020
DraftKings have continued their year of growth by moving their sports betting services into a new locale. New Hampshire will be the newest state to offer online sportsbook facilities via the popular DraftKings service.
In a press release DraftKings said that they were very happy to have started offering sports betting services within the state. They allowed the governor of New Hampshire to place the very first wager with their facilities and he chose the Patriots to win this year's Super Bowl.
Lots on offer
DraftKings announced that they had signed the deal to become the only provider to the New Hampshire Lottery. This will see them operate the state lottery but also allow sportsbook services to be offered. It's expected that the NBA, NHL and NFL will be the only sports offered at first but it may be expanded if the launch is a success. The deal means that players over the age of 18 will be able to place wagers on sporting events.
Putting a lot into the deal
This makes New Hampshire the sixth state within the US to offer sports betting in a legal manner. A director for the state lottery said that his new partnership would be a lucrative one for both DraftKings and the state. The initial deal will be for DraftKings to split the revenue 50/50 with New Hampshire so that the state can use this increase in revenue to fund their public services more thoroughly.
He also said that he was very excited about this new deal. It means that New Hampshire will be able to offer a wider range of products to its residents and increases the scope of what the lottery offers. Working with DraftKings was the right choice because they are the leading name in the US sports betting market.
Moving forward in the future
The CRO for DraftKings said that they too were happy about this new deal. Not only were they going to work to offer the services to the best of their ability, but they would also be opening an office within the state and opening almost 10 brick and mortar sportsbooks.
DraftKings have also said that they are happy to be launching their product within the state. They felt it was symbolic that the governor placed a wager on the Patriots because DraftKings are a New England based company. This showed the new bond between the state and DraftKings and was a good sign for the long term relationship that they are hoping to have.