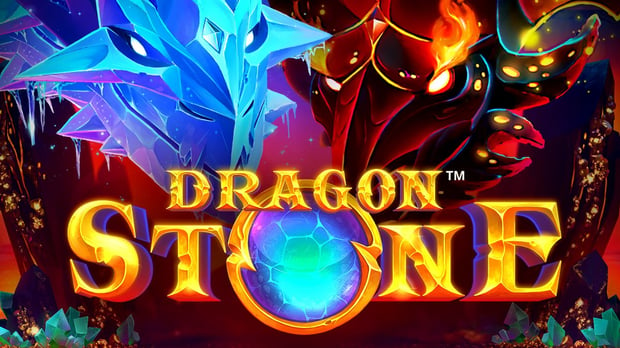 Dragon Stone, the new slot from iSoftBet

Mathias Jensen

Published 21/09-2019
iSoftBet is one of the top video slot providers on the market. With a large number of different casino games available to players already, it comes as no surprise that they have added to their impressive collection their latest title, Dragon Stone. The game will take players into a world of fire breathing dragons through a video slot that features 20 ways to win. The dragons that appear are based around earth, fire, water and wind which adds to the variety of the features.
Earth, Fire, Wind and Water
The earth dragon will offer players the chance to grab whole reels that are turned into wild symbols. The fire dragon, the most likely of the elements to be associated with dragons, will help players to grab extra wilds around the reels. The water dragon will give free respins, which help to increase the chances to grab wins. Finally, the wind dragon adds new symbols to the reels to try and create new winning lines.
A statement from iSoftBet revealed that they are extremely happy with the way Dragon Stone has turned out. It has come out with the trademark qualities that help an iSoftBet game to be instantly recognizable to players. The features and visuals are both top of the line and the exciting theme is sure to grab players interest from the very start.
Even more features
There is also a free spins mode included in Dragon Stone. When more than two dragon stone scatters land on the reels, the free spins mode will be activated. There are a minimum of 10 and a maximum of 20 free spins on offer to players.
One of the four elements will be randomly picked to become active during the free spins mode. This will help make the mode more lucrative to players.
This new title comes after an announcement about a collaboration that iSoftBet has been undertaking with Yggdrasil. The game will be based around Arthurian legend, most specifically Merlin. There will be plenty of features to keep players interested and both software developers are expected to add their own personal touch to the game. It is expected to be one of the top releases of the year once it's been released.