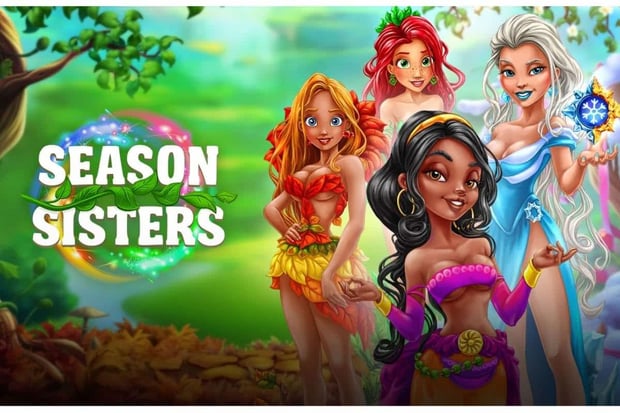 Evoplay Entertainment releases Season Sisters video slot

Jonas Riis Vestergaard

Published 10/02-2020
Evoplay has decided to make big moves this year by releasing a brand new video slot that is based around the four seasons of the year. It's titled Season Sisters and takes players on a trip to a magical world where the four sisters will battle with each other in order to get control of the reels.
What does it do?
The game features five reels and offers players 20 paylines. It includes a good number of symbols and different wild symbols in order to create excitement. There are also four different bonus spins modes on offer which will grab the attention of players.
The CEO for Evoplay commented that he felt the new game was one of the most impressive the company has put out for a long time. It features some really innovative features and takes players on an enjoyable journey to big prizes.
As the first title of 2020 for Evoplay big things are expected. The CEO continued that he hopes the game will set a benchmark for the company and will give it the opportunity to keep moving forward over the year.
What else is on offer?
The four sisters in the game that represent the four seasons are titles Aileen, Hilda, Shamsia and Zlata. Each one will give players bonuses when in her own season and when appearing during a different sister's season will cause the seasons to change. There are also bonus spins that take place when the seasons change.
The additional wild symbols in the game also have themes related to the seasons. The wild frost will appear and add wilds all across the reels. When the wild flower appears it will add as many as three bonus spins as well as giving all wins a multiplier of up to three.
The wild sun can sometimes appear and this symbol will be locked in place for between one and three spins. The final wild symbol is the wild leaves. This will replicate itself on the other side of the reels with a two times multiplier attached.
The latest title has a large number of features that can appear and is one of many new titles that has been added to the roster of titles that Evoplay has created. The December release from the company was a retelling of the story of Santa. Brutal Santa saw Santa as a motorbike riding beast. It had a great twist to a classic theme and was just in time for Christmas. Both of the new titles are examples of what Evoplay are attempting to do on the market with innovative releases.