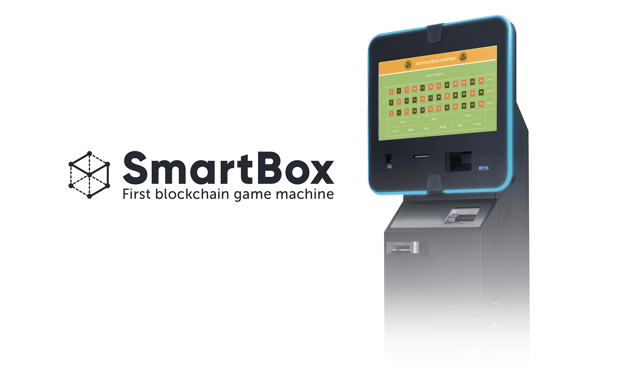 First blockchain gambling machine announced: Smartbox will offer unlimited bonuses

Mathias Jensen

Published 20/06-2018
New technology has created opportunities for gambling that are unparalleled in history; players can now bet against each other across the world in a myriad of different ways. The gambling industry has been at the forefront of new technologies, and now blockchain is being incorporated into this world.
The story of blockchain
All cryptocurrencies have been backed by the blockchain, and it was only a matter of time before gambling providers caught up with it. Cryptocurrencies have recently been adopted by many gaming platforms in order to offer users more payment options. SatoshiDice was one of the first adopters, but many others are considering following suit. The rapid advance of technology has left many traditional slot machine-based casinos concerned for their business, but SmartBox is offering a solution that incorporates the best of the old and the new. It is believed that Russian gamers in particular, who invest heavily in the Ethereum cryptocurrency, will be highly interested in the possibilities of SmartBox.
Security
Problems with transparency and authentication have been eliminated by blockchain, as nobody has the ability to manipulate the data. Slot machines are now beginning to incorporate elements of smart roulette games.
This new development is only limited by the ambition of gamblers. The new security offered by these latest developments offers enormous potential, and many developers are trying their hardest to tap these new sources of revenue. The introduction of blockchain means that gamblers can be assured that the fairness of their games is not being tampered with.
Competitive advantages
Companies employing blockchain technology will definitely experience a competitive advantage. Rightly or wrongly, it was often assumed that traditional slot machines had built-in biases against the player, something that the random generator employed in SmartBox cannot possibly be accused of. This new slot machine, created by SmartPlay, looks set to raise the bar in the slot machine world, and has already struck fear into the hearts of other developers. It is expected that SmartBox will take both the online and off-line gaming world by storm.
Unparalleled Opportunity
Already the new SmartBox has seen an upsurge in online gambling, with the potential for unlimited bonuses drawing in users. As tokens are placed into the game, interest accrues for all active users. The Ethereum network has made this new form of gambling accessible to all.
Market testing
Rigorous testing will be undertaken before the full launch of SmartBox. Some have questioned whether modern technology is appropriate to traditional casinos and it is pertinent to answer such questions. It is also necessary to estimate footfall, revenue streams and the type of patron expected. In the testing phase, fake currency will be used as payment, to be replaced by cryptocurrency after launch. SmartBox data is currently being tested in real-world environments, and hopefully, it will soon be launched.
New life for casinos
SmartBox, employing blockchain, is set to transform the world of casinos. The traditional methods for making transactions in the gaming world will become obsolete. This will lead to an increasing demand for cryptocurrencies and so increase their value. From the casino point of view, many players will leap at the opportunity to experience the reliability and safety of blockchain based gaming in a traditional environment, boosting casino revenue.