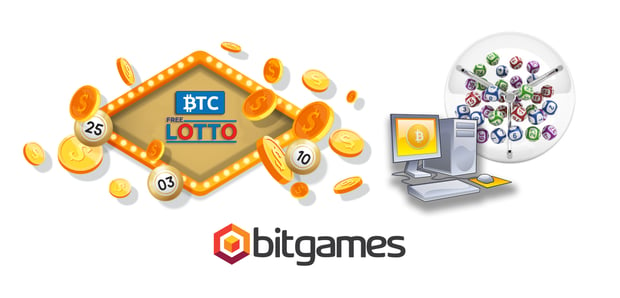 First Free Bitcoin Lotto Launched by Bitgames

Mathias Jensen

Published 13/09-2018
Bitgames Ltd is a family-run business headquartered in Bergan. This family business offers free cryptocurrency games and lotteries. Constantly pushing boundaries the company announced that it is launching the first-ever free Bitcoin lotto.
The Norwegian company explained in a press release that the lack of a free and legitimate Bitcoin lotto in the global market-inspired them to act. This is why Bitgames created BTC Free Lotto.
Pål Sverre Lokøen is the Founder and Chief Executive Officer of the company and said in a statement that "we have set ourselves some high goals in terms of building an immense user-base of active players and producing many new Bitcoin millionaires."
Totally Free to People Aged 18 and Over
"Our free lotto concept is developed with the novice users in mind, and everyone aged 18 and older can easily register and join our free Bitcoin lotto."
It is easy for players from around the globe to register and begin playing straight away for the chance to win big in BTC. The progressive mega jackpot grows with each passing day and Bitgames also offers a wide range of diverse online gambling products to its players.
Easy to Register and Get Started
According to user feedback the process of getting started with the BTC Free Lotto is simple and registration takes just a matter of minutes. To begin the process players simply need to download the free mining software and enter the Bitgames mining address to get started and register their account.
After this the players simply choose their numbers for instant lotto play and they can do this at any time.
The idea comes from the family-run business which was launched just last year. Despite its nascent nature the team has more than four decades of experience in international and domestic business.